Let's start with a little flashback: in 2021, 2.14 billion people shopped online, equating to 27.6% of the world's 7.74 billion people which means that more than one in every four people you see is an internet shopper. All of these eCommerce transactions have left a real footprint on the planet. Quite shocking, isn't it?
eCommerce purchases come with an important cost: shipping. And shipping includes boxes, transportation emissions, and a lot of plastic packing material, implying that each transaction has an environmental impact.
According to a recent poll of 6,000 consumers in North America, Europe, and Asia, 80% of respondents thought it was "essential or imperative" for businesses to design environmentally friendly products. Furthermore, 72% indicated they now buy more environmentally friendly products than five years ago, and 81% said they plan to buy more in the coming five years.
Researchers from all over the world agree that averting disaster requires immediate action on the planet's climate. So, if you're looking for ways to go greener this year and care more for the sake of our world, we've got a few pointers laid out for you.
Reasons to be more sustainable with your brand
Going green is the new marketing gold. And with Covid striking a cord and not wanting to leave once and for all, becoming sustainable drew even more exposure to this ever-growing crisis. That being said, the time to act is now.
Here are a few reasons why eCommerce sustainability is beneficial to both the economy and the environment:
Improves brand image and reputation
People will seek brands that actively support the environment as sustainability becomes more popular. Consumers will notice when your company makes an effort to reduce carbon emissions or source materials from a different factory. They will think more highly of the company as a whole.
This transition to sustainable methods can be aligned with your company's mission to help consumers and stakeholders understand that your mission and values are working toward the same goal.
In the eyes of customers and employees, the company's mission should be more than just making as much money as possible. Instead, there should be a focus on assisting a common goal, which would improve the company's image and, ultimately, brand image.
Reduces the likelihood of buyer's remorse
Have you ever regretted a purchase? This is especially common when shopping online because customers cannot feel the item's quality and cannot see how it fits. After purchasing, it could also be buying something inexpensive and of poor quality.
Many consumers may feel guilty after purchasing a low-cost item, mainly associated with child labor or unethical supply chain practices. However, consumers are less likely to experience buyer's remorse due to becoming more sustainable. Instead, they will feel as if they are making a difference and will use it as a justification.
It keeps you one step ahead of your competitors
Many well-known clothing retailers have become more conscious of their environmental impact and where their products are sourced. For example, Zara has launched an entirely new eco-friendly collection. This can also include adaptability to suit customers' preferences. It provides sustainably sourced products while also offering the same clothes as before.
Certain items' prices may have to rise, which may cause some reluctance among long-term customers. However, by gradually adding in a section with higher-priced conscious items, those customers can still buy their regular priced items from your other collections.
Sustainability is here to stay
Although sustainability has been a long-term trend, it is not a fad that will fade away in a few months. On the contrary, it is flourishing, and companies should develop long-term strategies to improve their sustainability policies. This trend has been around for a while, and it is only growing in popularity.
Keeps the door open for new customers
When a company is marketed as environmentally friendly or sustainable, it attracts a new target group. Many people will use the internet to find brands that reduce their environmental impact, leading them to your website or listing your company name.
This new target market will help the company grow and serve as an excellent test to see what products or items they are interested in purchasing. Creating sustainable staple pieces, simple minimalist pieces that can be worn repeatedly, is a great place to start.
Now that you know why it's time to move on to the big brands that have already adopted a sustainable approach to their business strategy. Not only that, but they've had some success with it as well!
Examples of sustainable brands and what can you learn from them
Patagonia Inc. is the most admired retailer due to its honesty and environmentally conscious business practices. As a result, Patagonia has become one of the most prominent in the outwear retail sector by prioritizing consumers, employees, the environment, and communities over profits.
With consumers becoming more socially conscious, the impact of brands is becoming as important to them as the actual product. Patagonia employs the 5Ps strategy, incorporating Purpose into its four Ps: product, price, place, and promotion.
Patagonia's business is based on the "buy less, buy quality" philosophy, encouraging customers to invest in used versions of its brands rather than new ones. This philosophy allowed the company to increase its revenue by approximately 30%.
Putting the community's interests ahead of profits is an effective way for businesses to gain the favor of their customers. For example, did you know that Patagonia gave $10 million to community-based environmentalists and activists in 2018 due to President Trump's tax cuts? Yup.
The highlight of this brand is that Patagonia has built a solid and loyal customer base by prioritizing the environment and communities over profits.
What can you learn from Patagonia?
Be honest. Patagonia demonstrates that, while environmentally conscious companies are currently leading the way, your customers do not necessarily expect you to be perfect from the start. However, people will still fall in love with your company if you can be honest with them and strive to improve your environmental practices regularly.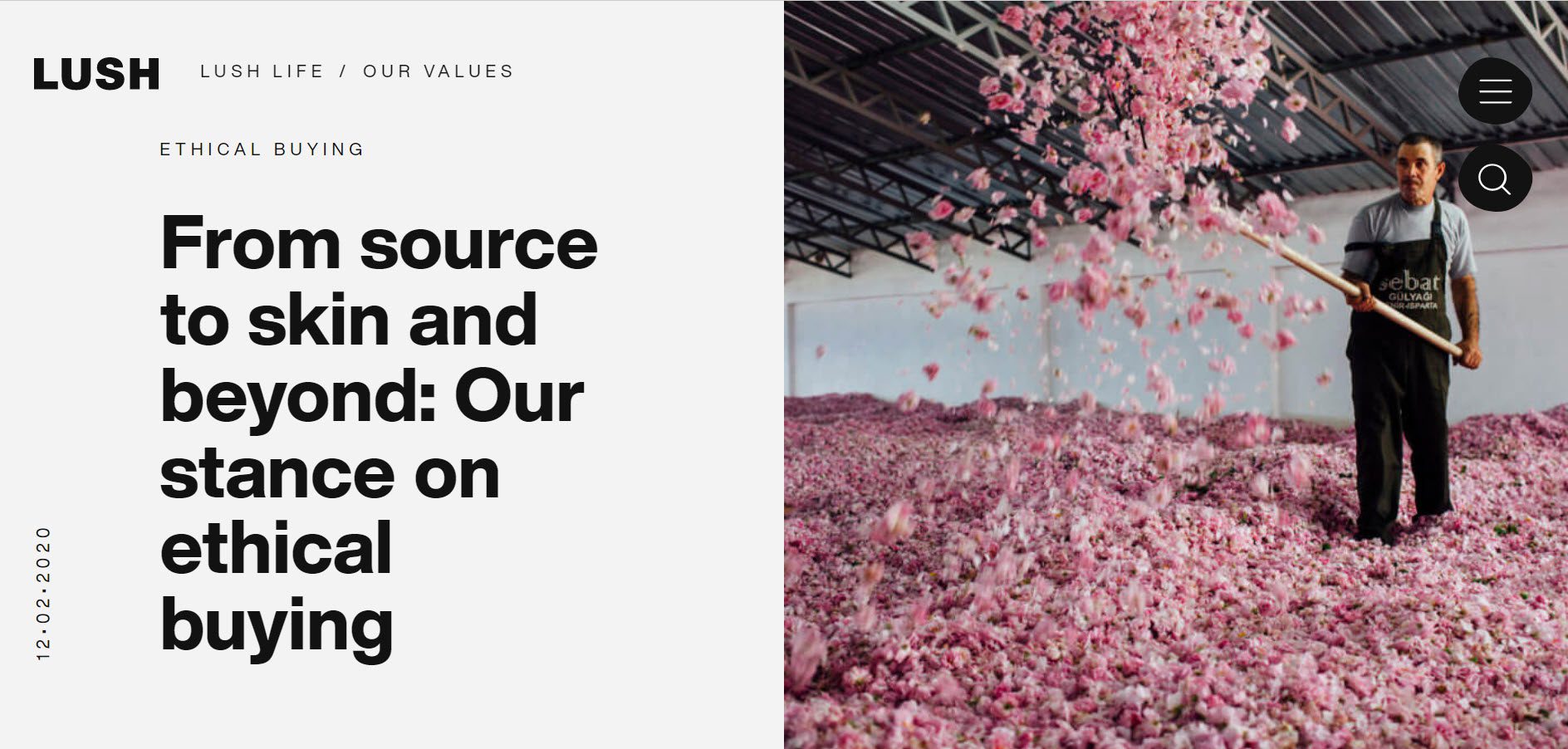 If you're not into beauty and bath bombs, you might not be familiar with Lush Cosmetics. However, this company is currently one of the most popular eco-friendly brands globally, with loyal customers.
Lush Cosmetics is dedicated to demonstrating to customers that they can get the same high-quality body, face, and hair care from all-natural ingredients without using animals or harmful chemicals. As a result, lush products have been praised by many influencers and beauty bloggers worldwide.
The company provides environmentally friendly products and practices to its community, such as solid shampoo bars that do not require a bottle and reusable tubs that customers can return to earn rewards. The organization's incredible success and recycling programs have inspired other beauty brands worldwide.
What can you learn from Lush?
Help get your customers involved in your sustainable practices to become environmentally friendly. For example, encourage your customers to return and give you their product packaging to recycle it. Alternatively, you could look into ways to use more environmentally friendly packets in the first place!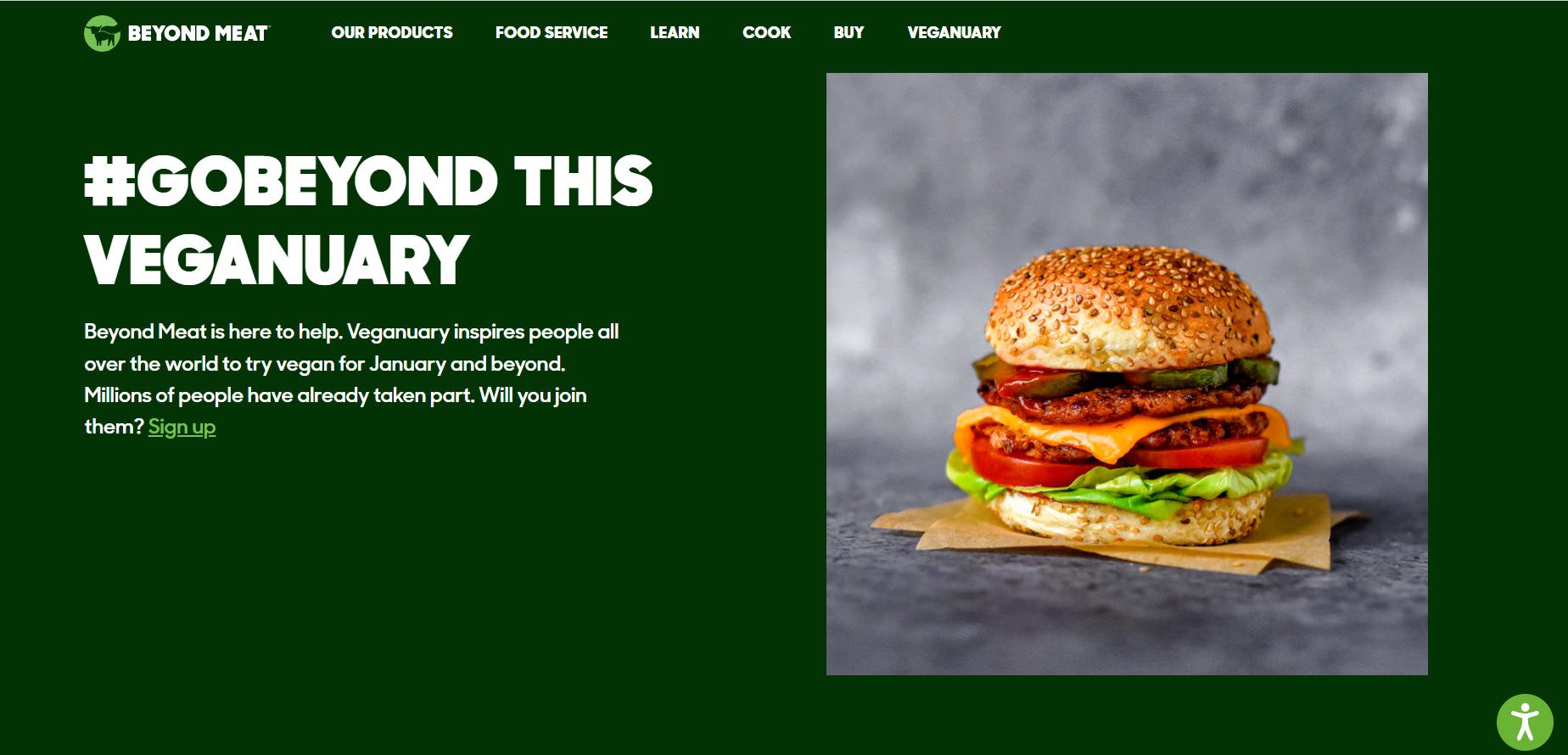 With the increased focus on obesity and other health issues, people are shifting to healthier diets with organic and plant-based foods. In addition, meat-free products save animals and significantly reduce greenhouse gas emissions (GHGE) and natural resource consumption.
Any environmental expert will tell you that eco-friendly businesses can combat climate change is one of the most critical things. On the other hand, the meat industry contributes to climate change. Whether you like it or not, meat production has a significant environmental impact.
While we're not attempting to persuade you to become a vegan or vegetarian in this post, it's worth noting the impact a company can have when it offers customers an appealing alternative to their current way of life. However, if you want to join the ranks of the best eco-friendly brands, you must sometimes think outside the box.
What can you learn from Beyond Meat?
Think outside the box. The most sustainable businesses frequently introduce their customers to a new way of life that aligns with their values and expectations. Introduce something exciting and intriguing to your target audience, and your reputation will soar.
Undoubtedly, Amazon is one of the world's largest online marketplaces, but that doesn't mean it can't strive to be an environmentally friendly brand. 
When you're a large corporation like Amazon, your target audience expects you to go above and beyond to make a genuine difference. According to 33% of consumers, brands are highly responsible for the environment. Amazon's dedicated sustainability hub lets the company share information about its unwavering commitment to being environmentally friendly like other businesses. 
Furthermore, Amazon frequently collaborates with other leading companies, such as P&G, to rediscover and design more sustainable packaging and delivery strategies to serve their customers.
To be one of the best sustainable businesses today, you can't just tell people you're committed to helping the environment; you must also demonstrate that you're making an effort.
What can you learn from Amazon?
Prove that you are indeed making a difference. You can't just tell people you're committed to helping the environment if you want to be one of the best sustainable companies around today; you have to prove it. By collaborating with other well-known brands, you can ensure that your marketing campaigns reach a more comprehensive range of customers.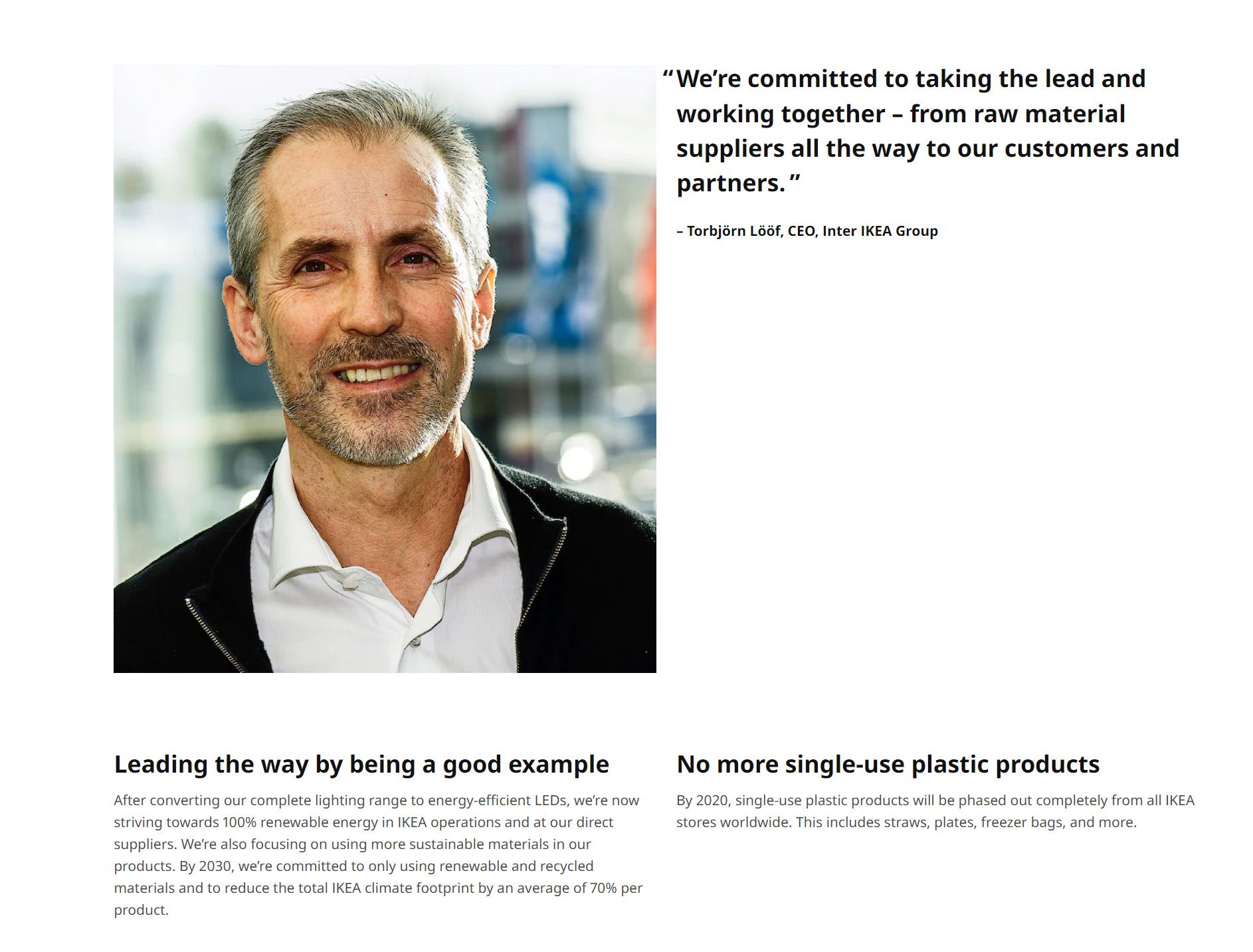 IKEA has become a household name because it sells almost everything you need for your home. Not only does this company manufacture every type of furniture imaginable, but it also manufactures many unique, sustainable products.
The ultimate business model of IKEA is to provide high-quality products at low prices. So the term "sustainability" is not new to the company.
People & Planet Positive, IKEA's new strategy, focuses on three areas: a more sustainable life at home for consumers, resource and energy independence for the company, and a better life for people in communities.
Sourcing wood through alternative methods meets its sustainability goals while also remaining true to its business model.  
However, according to a new report by a nonprofit environmental group, Ikea may face some accusations regarding this topic because they have been selling children's furniture for years made from wood linked to illegal logging in Russia, where rampant tree-cutting threatens forests critical to the planet's climate. And if you don't keep your promises, they can come back to haunt you.
What can you learn from IKEA?
Always put your customer's long-term needs in the first place. IKEA aspires to impact people, society, and the environment positively. Therefore, balancing economic growth, positive social impact, environmental protection, and regeneration is essential.
Steps you can do to become more sustainable
Recycling is essential for many reasons. First off, it reduces pollution, reduces the need for new raw materials, saves energy, reduces greenhouse gas emissions, saves money, reduces the amount of waste that ends up in landfills, and allows products to be used to their full potential. Need I say more?
Here's an example of recycled wearables made by Adidas:

Adidas' Parley collection incorporates recycled plastic bottles into the upper parts of shoes and clothing, such as jackets and jerseys.
Use eco-friendly packaging
Using compostable, recycled, or recyclable packaging has a significant impact because it diverts waste away from landfills and encourages your customers to be more conscious of the waste they generate.
Here's an example from Plaine Products: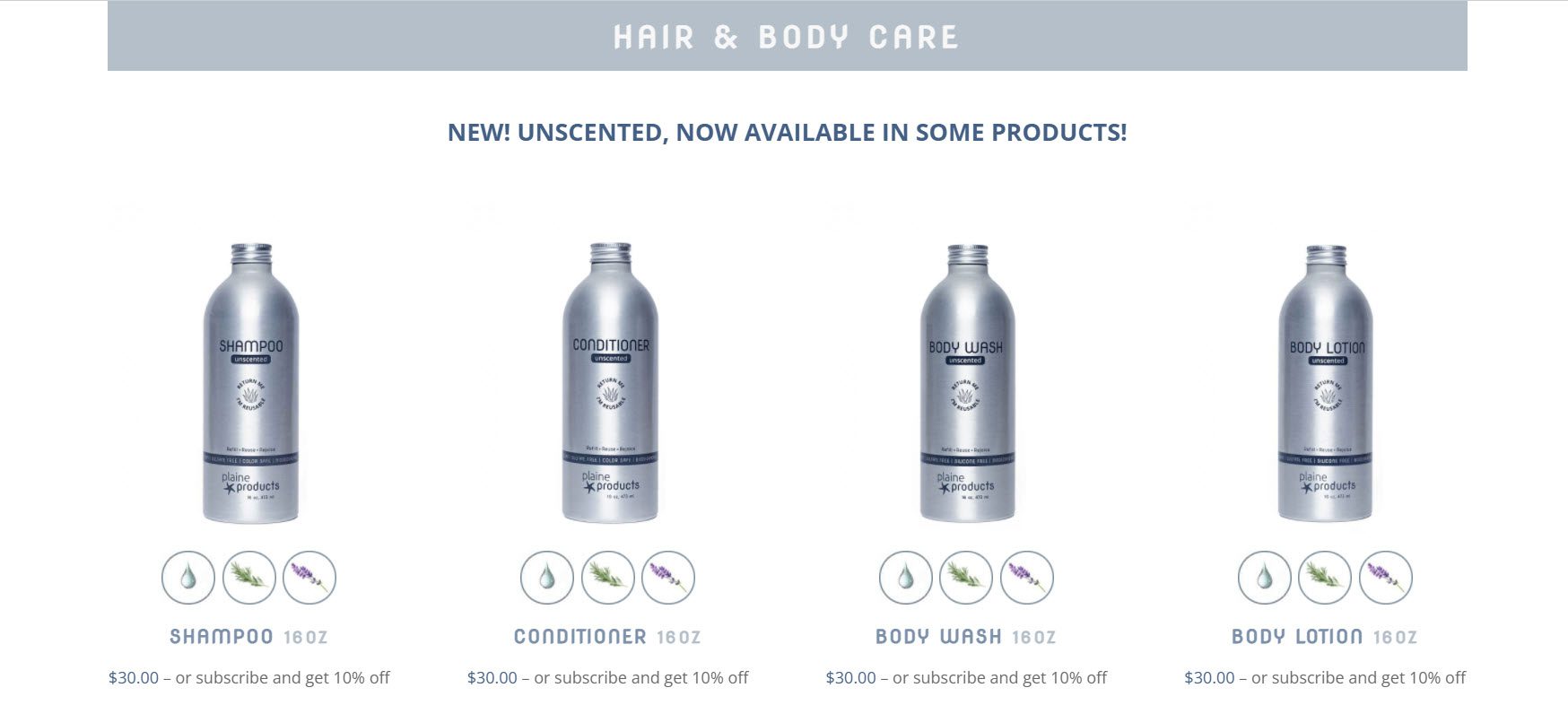 Most bathroom products, such as shampoo and face wash, are sold in plastic bottles or containers. This type of plastic packaging is usually single-use and ends up in landfills. Plaine sells its products in reusable aluminum, which can be returned or refilled to target this market. These, unlike plastic bottles, are entirely recyclable.
Encourage moving on from home delivery to parcel delivery
Currently, parcels are delivered using large delivery vans, which provide single packages to customers' doorsteps. As a result, the most expensive logistics activity is so-called "last-mile delivery." To counteract this, consider using a parcel locker instead of a home-based delivery service. 
Customers are increasingly interested in parcel lockers, but they can also help protect the environment and promote sustainability across the international postal network.
Over to You
Green is the future. Whether you like it or not.
Highlighting a sustainability pledge on your eCommerce site will show customers that you understand the importance of green eCommerce. In addition, this humanizes your brand and tells sellers that you value the same things they do.
But remember that you won't be able to claim that you have achieved sustainability by implementing one or two strategies. Instead, you should be ready to apply the aforementioned critical self-analysis, honesty, innovation, and risk across all processes, activities, and functions.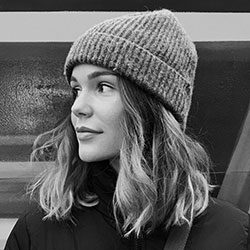 Gabriella is a Digital Content Writer and Marketer with a zeal for all things WordPress. When she's not researching and drafting the upcoming articles, you can find her in the open air exploring the outdoors with her dog.