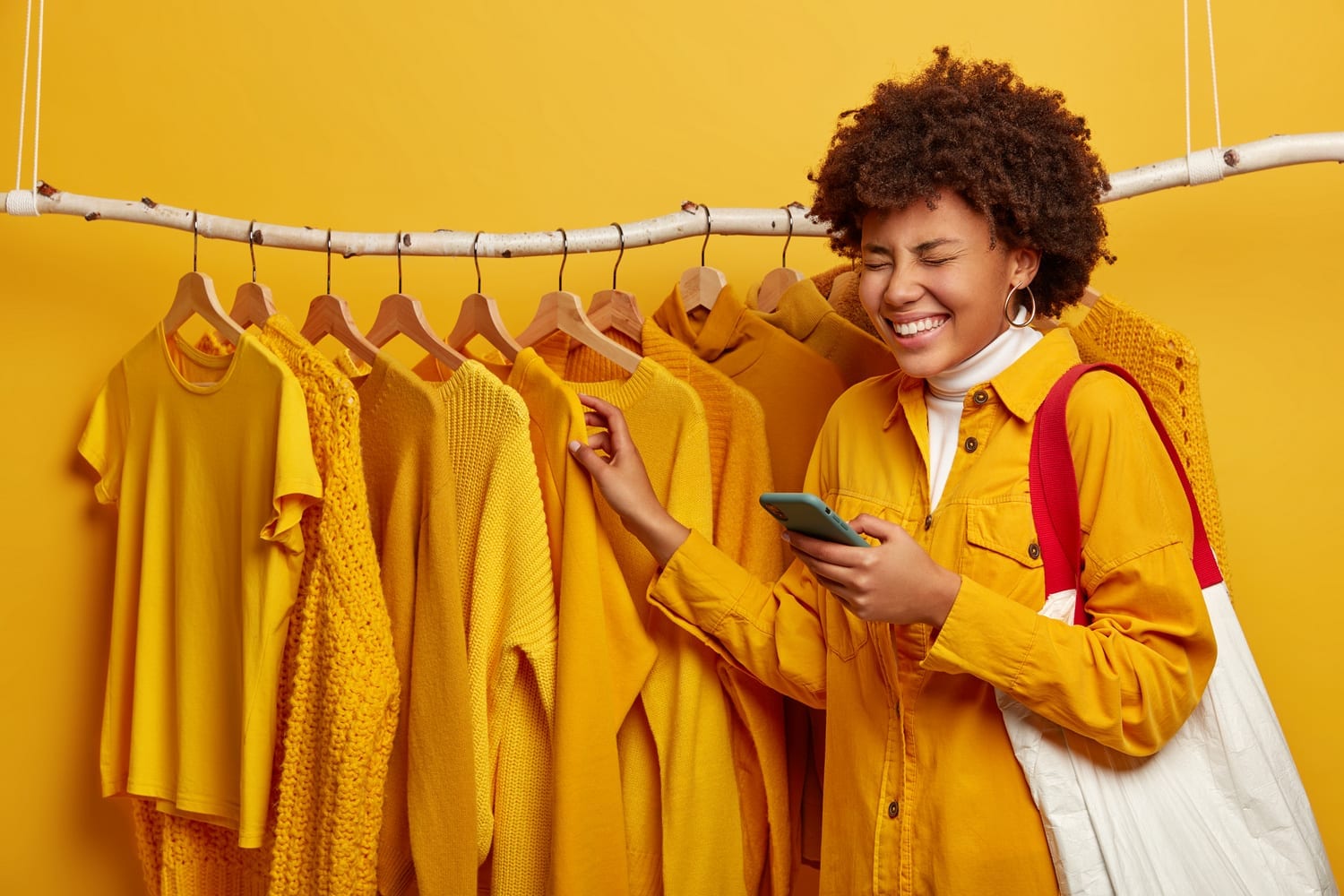 This article will walk you through different aspects you need to consider when customizing your WooCommerce product page, establishing shipping details, setting up a shopping cart, and website layouts. You'll be able to showcase your unique products and increase your ROI in no time.
So without further ado, let's get this guide rolling!
Luckily for you, there's an extension literally for every feature your product page might need.
This extension expands the number of fields available on your product pages. It allows customers to personalize their purchases, set up options with text boxes, checkboxes, dropdowns, and add variations with sample photos. You can do this for specific items or your entire catalog.
Why is this helpful, you might ask? Well, this can spice up many aspects of your store.
For example, if you sell jewelry, you can allow your customers to select the quote they want to be engraved on their jewelry.
Including options for gift-wrapping or a 'thank you' note if your items are giftable.
Let consumers buy a warranty for their devices if you sell them.
Allow your customers to include a donation with their merchandise purchase if you are a nonprofit.
You can find out more about Product Add-Ons in this article right here.
Customers want to see color or pattern variations in action if your product has them. The Variation Swatches and Photos plugin shows variations such as styles, sizes, patterns, colors, and so on — with an image or color swatch to give customers a better idea of what they're buying and improve your design product pages.
How can it help you?
Highlight different colors of certain clothing items.
If you happen to sell eyeglasses, you can show your customers the different frames you have in stock.
If you sell roller skates, you can include images of the patterns and different styles you offer.
If you sell different-sized products, a chart can help your customers decide which one to buy and reduce returns. Size charts are added to product pages by the Size Chart for WooCommerce extension that you can upload from your WordPress Dashboard.
How can it help you?
It works wonders if you happen to sell products in multiple sizes.
Add a size chart with shoulder, chest, and height measurements if you sell T-shirts. 
Include a size chart with length, height, and depth measurements if you sell furniture. 
Include a size chart with height and width measurements if you sell stickers.
Now that we've got this out of the way let's take a closer look at a few things that need to be customized on any new WooCommerce site. After that, we'll give you a deeper insight into getting those aspects right as you work on building your store.
You're mistaken if you think your website design and user experience can impact your sales more than your product page. Your product page is the digital "display case" that provides the best light for your items, inspiring shoppers to press the "Add to Cart" button. Powerful product pages are visually appealing, well-structured, and descriptive.
So, let's see how you can achieve just that. 👇
How to Add a Product to WooCommerce
The moment you install the WooCommerce plugin from the WordPress Dashboard -> Plugins -> Add New, you'll see this menu: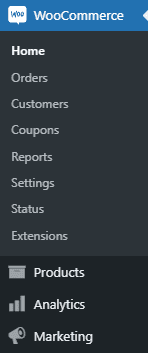 As you've already guessed, inside the "Products" menu, it's where the magic happens.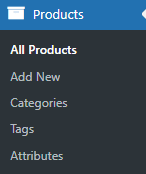 Inside the "Products" menu, you can add new products, but you can also define:
Categories. Let's say you are selling men's clothing; some of your categories could be: shirts, trousers, accessories, etc.
Tags. Now, while categories can have sub-categories, tags don't have. Let's go back to our men's clothing store. You can have a camouflage design as a tag.
Attributes. Clothes can have sizes or colors. Attributes can be used inside product filters; you've seen them when you bought fashion online, haven't you?
So now, let's add a new product.
Head over to Product -> New Product.
Type in the name of your product. The moment you type it and hit "Enter," you'll see the URL link for your product below. You can edit this later.
Select the type of product you'll be selling.

4. Inside "General," fill in the regular pricing information and the sale price with its schedule (if you're running a promotion).

5. Inside "Inventory," you can assign an SKU (the product code that you can use to identify the item from lists, invoices, order forms) and also establish if the product is in stock, how many items are there, or if it's out of stock.

6. Fill in the weight and size details necessary for shipping.

7. Assign relevant cross-sell and upsell products.
Upsells are products that you recommend instead of the currently viewed product, such as products that are more profitable, better quality, or more expensive. Cross-sells are products that you promote in the cart based on the current product. For example, let's say someone is looking at a white summer dress; you can try and cross-sell a summer hat to match the dress.

8. Assign an attribute from the ones previously defined.
9. From the menu on the right, assign a category and relevant tags.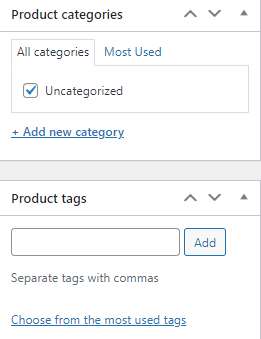 10. Attach a relevant image or a gallery of images and videos from the menu on the right.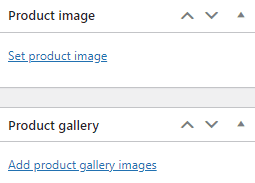 11. Describe your product.

If the info you are providing here is not enough, you can see some recommended extensions from "Get more options."

Let's take a closer look at a few things that need to be customized on any new WooCommerce site. After that, we'll give you a deeper insight into getting those aspects right as you work on building your store.
WooCommerce Website Elements To Customize
1. Website Identity – Name and Logo
Picture this: your website is nothing more than a black and dull canvas. It lacks unique marks, prominent features, bold lettering, and excellent design. Unfortunately, it lacks everything it needs to deliver a good user experience.
To smooth out all essentials like such, there are a couple of things you might want to keep in mind:
Creating the name of your eCommerce website
Choosing the right colors that match your brand
Creating a tagline that appears in more than just one place
Creating a user-friendly interface
As for your product images, remember always to use quality images that highlight the features of your goods. We've put together an article covering everything you need to know about product images and how to knock off a great first impression.
2. Website Theme
WordPress strengthens the internet like no other platform. With more than 75 million active websites using WordPress, it's no surprise that it's a logical fit for so many online businesses. However, when it comes to WooCommerce, WordPress fits like a glove.
But, with thousands of specific themes available, how do you know which one to choose? It's worth being tactical before you decide on the theme of your WooCommerce website. Why? Because the suitable theme will be easy to use, appeal to your audience, and help you build your brand.
The good thing about themes is that you can easily swap them if you change your mind. On the other hand, most themes offer a live demo version so you can test it out; take a minute to click through the live demo to see it in action. You should be able to explore the demo seamlessly and visualize how it works for your brand.
Many WordPress themes come with different color palettes, sophisticated layouts, flashy animations, etc. While sometimes you may need all that stuff, you might find yourself looking for simplicity in most cases. So search for a theme with a layout design that helps you sustain your main objective. It needs to look decent but without sacrificing usability and ease.
Make sure the presentation style of the theme is not overly complicated. The web design aims to help users find the information they need and simultaneously help site owners achieve their objectives.
Regardless of what theme you end up choosing, it's important to remember a couple of crucial aspects when you're customizing and adjusting your theme:
Add only the most essential features;
Make it user friendly and responsive;
Optimize it for search engines to be able to find it;
Add testimonials and social proof;
Create an easy-to-use and customer check-out process.
Now that we've cleared that out of the way, we move on to the next thing to consider when customizing your product page. 👇
3. Website Layout and Design
You might think that your job is done once you choose a theme for your website. Well, think again because this is where the fun stuff begins.
While it's terrific to use an all-pimped and ready WooCommerce theme, we recommend customizing the features and the way they're displayed because this will only strengthen your brand's image and meet your clients' needs.
For example, if you're in the clothing industry and sell clothing items, your customers will likely expect attractive photos of your products and a visually attractive homepage. If what they get instead is lots of text and the need to scroll repeatedly to find the information they're looking for, they will most probably feel frustrated and leave your website in the dust.
On the flip side, if you're selling digital services, such as marketing copywriting guides or courses, your customers will want to read educational and informative texts. Hence, they know what you're offering.
It's important to remember that your customers expect to see different types of content on your website, depending on what you're offering them. A discrepancy might push them away, so proceed cautiously with those customization options.
4. Customize your Shopping Cart, BillCheckout Checkout
Once a customer has added items to their cart, and they're ready to make a purchase, they'll first open the cart, then choose to proceed to checkout, and lastly, they'll be pointed to the checkout tab to finalize their purchase.
There are a couple of things you might want to remember when customizing the checkout cart:
Payment methods: make sure you include all accepted payment methods, such as credit card, bank transfer, cash on delivery, etc.
Taxes and shipping: make sure they are visible, and people can calculate them whether you distribute your goods overseas or not.
Shipping expenses: make sure you include them per product and per variation.
Don't forget that your checkout page should be quick and streamlined while allowing consumers to connect with your brand and review your terms and policies. Feel free to read our article to learn about different product variations, how you can customize your page, and include all necessary information.
5. Plan your Shipping and Product Delivery
In eCommerce, an efficient and scalable shipping strategy is crucial. You can sell fantastic goods, recruit brilliant marketing consultants to help you reach the right audience, and have a gorgeous website. Still, none of that counts unless you can provide consumers with a beautiful and reliable product delivery experience.
There are quite a few things worth mentioning here. First, as we discussed above, with payment configurations, it's best to customize the shipping elements of your store before adding any items or making specific changes because negotiating better delivery rates or even establishing an extension can take some time and commitment.
The approach will be different depending on whether you're selling digital services or physical products.
If you're using WooCommerce to sell digital goods and services, this won't take up too much of your time because you don't need to send any physical items; you'll need to set up the products as digital ones and eliminate the shipping options.
On the other hand, if you're using WooCommerce to sell physical items, then there are several things to consider:
What kind of shipping methods you offer;
What shipping extensions you're using;
How much do you charge for shipping;
Do you ship internationally or not;
At what cost are the shipping fees not included in the final price.
Shipping Dictionary – The words you might want to know
When it comes to shipping, it's helpful to spend some time becoming more familiar with a handful of terms and expressions you'll likely experience along the way:
Dropshipping is a retail delivery process where a store doesn't hold the items it sells in inventory. Instead, when a store sells a product using the dropshipping model, it orders the item from a third party and delivers it directly to the consumer. Consequently, the vendor doesn't have to manage the commodity.
Third-Party Logistics companies, also known as 3PL, store your inventory for you and fulfill orders, but they do not own your goods. They essentially serve as a subcontracted inventory management, shipping optimization, and order fulfillment tool for your eCommerce company.
AOV stands for Average Order Value, a measure that eCommerce business owners use when making core strategic decisions that could affect or influence growth prospects, such as setting your free shipping threshold. BigCommerce defines it as "the average total of every order placed with a merchant over a defined period."
Flat rate shipping means the shipping price is not related to the shipped object's weight, form, or size, thus the term "flat rate." Instead, it's dependent on how much you can stuff into the USPS-issued package.
Shipping carriers are the service providers that deliver your customers' orders. Many carriers will also pick up from any storage or delivery service that you need. Shipping carriers charge you a fee for shipping every shipment.
Round-Up
The six aspects we've just covered lay the foundation for a successful and profitable eCommerce business. By customizing your products and services and your product page according to the needs of your customers and your brand's image, the results will not leave you empty-handed.
Are you still having questions about how to set up or customize your WooCommerce store? Feel free to share your thoughts and opinions in the comment section below. We'd love to hear from you.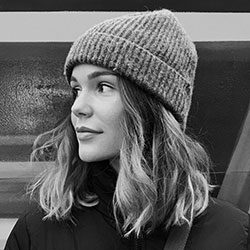 Gabriella is a Digital Content Writer and Marketer with a zeal for all things WordPress. When she's not researching and drafting the upcoming articles, you can find her in the open air exploring the outdoors with her dog.