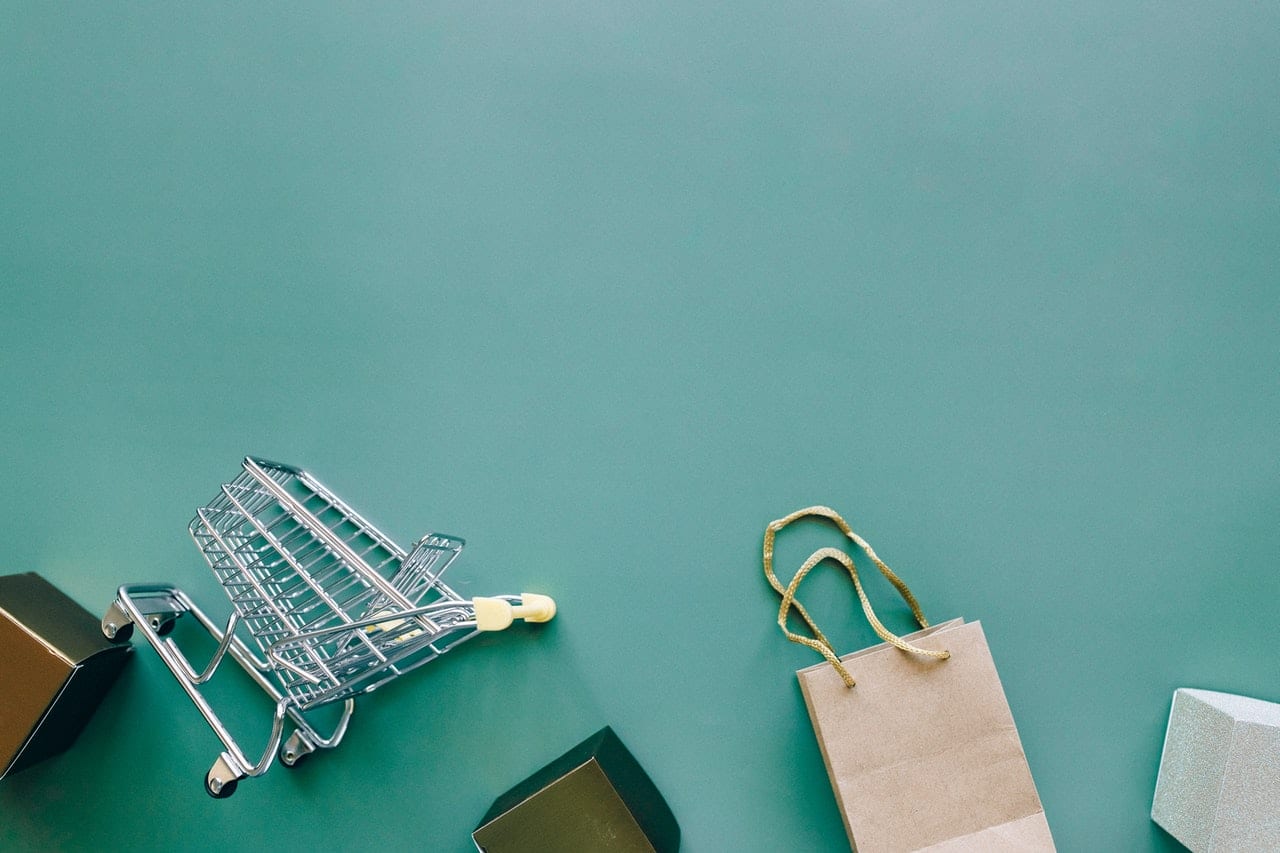 Remember the time when you had to step foot into a brick-and-mortar store to get the goodies you wanted? Yeah, it wasn't that long ago. However, it seems like the digitalization of physical stores has accelerated now more than ever due to COVID-19.
With just a few clicks, you may now find anything you need online. Ordering all sorts of things and even food from your laptop or mobile device is now child's play thanks to these eCommerce platforms that we're about to discuss.
So you're probably here because you have a great business idea in mind and you're looking for a platform to kickstart it. But not just any platform, right? If so, you're in the right place at the right time because we're about to share some of the best eCommerce platforms that you can use in 2021.
Let's begin!
First of all, let's state the obvious here: you can't sell things on a regular website. You already know that you'll need an eCommerce platform if you want to sell anything online. People cannot pay for things on standard websites because this involves interfaces with shipping providers and payment processors, which are not available on a regular website.
Now that we've got that out of the way, it's time we move onto some juicier stuff.
What is an eCommerce platform?
An eCommerce platform is a software approach that enables online retailers to manage their operations from beginning to end. eCommerce website builders, billing and inventory management systems, and customer support infrastructure are all examples of this type of service.
If you're starting from scratch or adding an online store to an existing brick-and-mortar store, an eCommerce platform can come as a gift sent from God. In this article, we'll go over why you need a service like such, the important elements of a successful eCommerce platform, what to look for in an eCommerce platform, and five of the best-known platforms out there. And, some extra stuff too, if you make it to the end.
Why use an eCommerce platform?
Let's start with the number one question. Why use such a platform?
Whether you're broadening a brick-and-mortar store, searching for an enterprise solution, or setting up a business from the ground up, your eCommerce software has a significant impact on your company's revenues and profit.
I can't think of a more dynamic industry than retail right now, with its shift to the digital, rise of mobile shopping, and continued shift favoring brand loyalty rather than service loyalty. Amazon, for example, is broadening its product offerings to include baby care, live music, fashion, and groceries. How awesome is that?
eCommerce platforms are fundamentally the pillar of any online retail enterprise, enabling the front-end and back-end to work in conjunction. What makes this eCommerce pyramid work are the eCommerce platforms, which provide a rigid structure on which a B2B or B2C eCommerce company is endorsed.
They enable the growth and development of an online store, allowing it to extend its eCommerce offering, deliver a consistent client experience, and take charge of its destiny.
eCommerce vs. traditional retail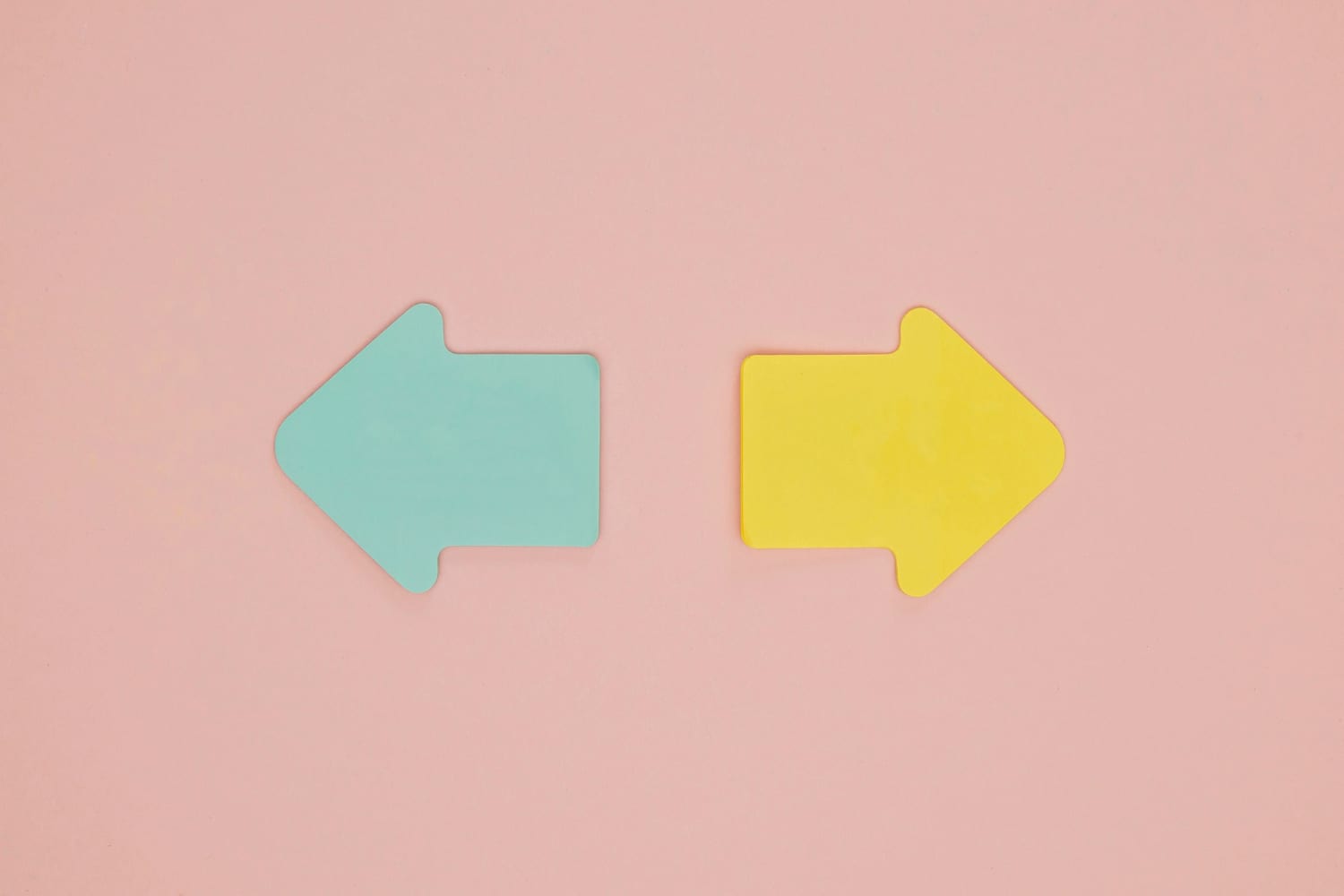 You'll get the sense that eCommerce is the pinnacle of retail after reading the following list of benefits for businesses and customers.
The reduced cost is one of the most tangible benefits of e-commerce. Here are some of the ways that eCommerce can help you save money:
Marketing: Organic search engine traffic, pay-per-click advertising, and social media traffic are some of the more cost-effective marketing strategies.
Employees: By automating checkout, billing, payments, inventory management, and other operational operations, the number of employees needed to run an e-commerce business is reduced.
Real estate: By relying on an eCommerce platform, you won't be needing a physical location for your store.
Branding and connections fuel physical retail. In addition to these two factors, search engine traffic plays a key role in online retail. Customers frequently click on a link in search engine results and end up on an eCommerce website they have never heard of before. For some eCommerce enterprises, this additional source of visitors may be a decisive factor in attracting new potential customers.
Conquering geographical limitations
If you have a physical store, the geographic area you may serve is constrained. The globe is your playground when you have an eCommerce website. Furthermore, the introduction of mCommerce, or eCommerce on mobile devices, has removed any remaining geographical restrictions.
Handling coupon codes, deals, and giveaways
People love a good discount, that's for sure. Deals, promotions, and coupons have all physical counterparts, but online shopping makes them much more efficient. For example, if a customer has a discount code for beauty supplies at one store and shoes at another, she may not be able to use both coupons. However, the customer may easily do so with a few keystrokes online.
Develop a targeted communication strategy
Consider the following scenario: You are searching for a certain product on Amazon.com, and while deep in your quest for finding the perfect product, you see a listing of other similar products. Does this ring a bell? Also, Amazon.com may email you about related products.
As an eCommerce merchant, you have access to your customer's information by either filling out the registration form, creating an account, or accepting cookies that the website uses. That information can then be used to create targeted messaging for your customers.
Keep your 'doors' open 24/7
Your store is now open 24 hours a day, 7 days a week, 365 days a year. eCommerce websites can be up and running at any time. The number of orders received by the merchant increases as a result of this. An "always open" store is more convenient from the customer's perspective.
Okay, so now that you know some amazing facts about eCommerce services, your next question might be, how to choose the best eCommerce platform for your online store? Am I right? Sit tight, because you're about to find out!
How to choose the right eCommerce platform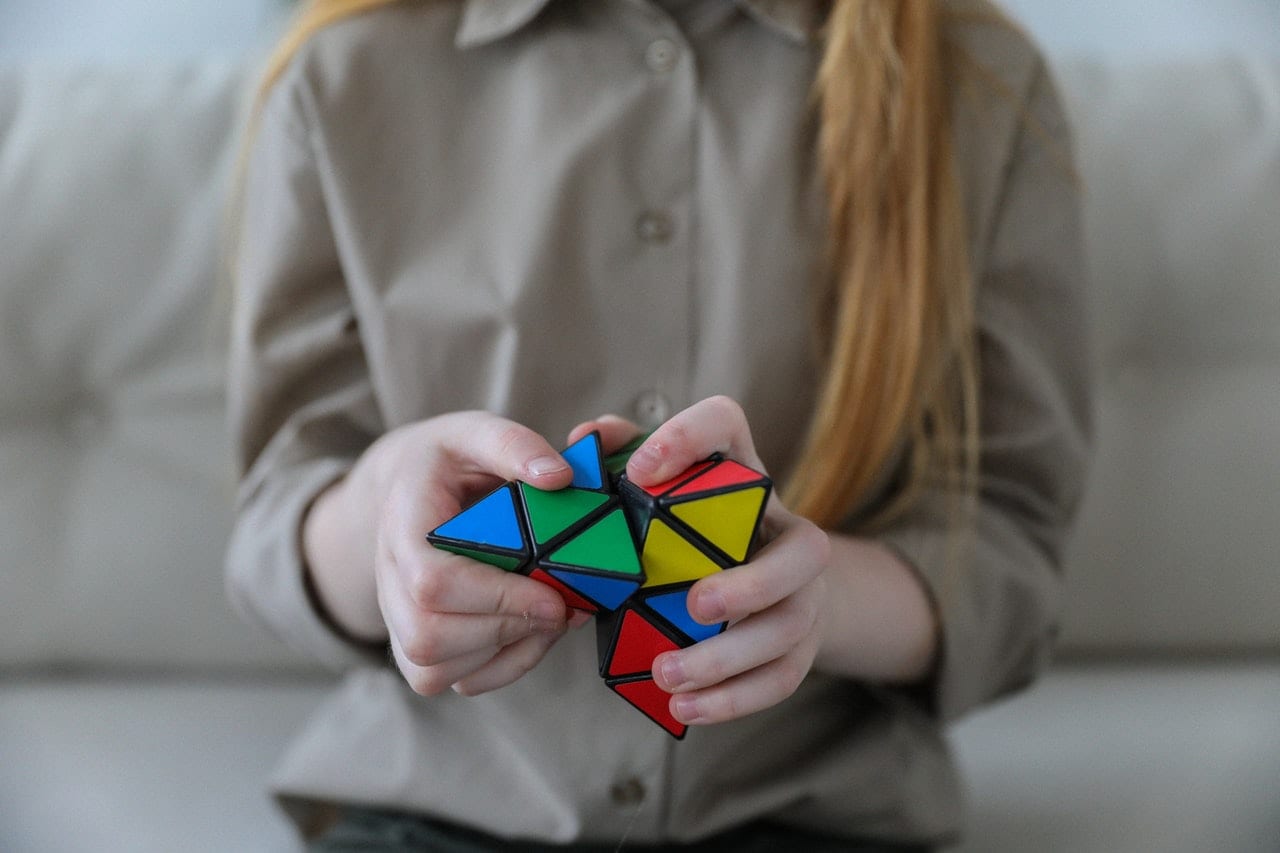 First off…
Did you know that the eCommerce business is valued at $2.3 trillion right now, and it's expected to nearly double to $4.48 trillion by 2020? If you've decided to upgrade your eCommerce software to ensure you get the biggest chunk of the pie, we're happy to tell you that you've made a wise decision.
Although there are unlimited eCommerce platforms to choose from, there are techniques to narrow the field for your online business. When looking for an eCommerce platform, keep the following qualities in mind:
Easy shop configuration. Choose a platform that is simple to set up and customize. Take a look at the many templates each platform offers if you want to properly capture the sense of your distinct brand. Templates are wonderful since they don't require you to be a design genius to create a polished look and make a powerful statement.
Seamless navigation. Have you ever clicked on a cumbersome website? It goes something like this: you desperately search for a pair of sneakers that you saw the other day and the website doesn't seem to be much of a help it's navigation kinda makes you think that you're back in 1995.
Make sure you don't irritate your consumers because that will only send them away (barefoot). Today's internet buyers demand a seamless, quick, and pleasant experience. Don't make them climb the Berlin wall to acquire your product because they're anxious to splurge.
Integrations. Having too many alternatives can feel like a burden at times. When it comes to eCommerce platform integration, however, having a variety of options to select from can be a welcome perk, especially if your company is wanting to expand.
Look for a platform that can work with all of your other systems and marketing channels. Is it possible to connect it to Facebook? Will it work with your eCommerce CRM sales and marketing platform without a hitch? Is it compatible with Instagram? Are there any plugins or extensions?
SEO-friendliness. It should be a no-brainer for customers to find your store when they are seeking a specific product or service, such as what you sell. If you're a new eCommerce site or a tiny online shop, you'll want to make sure your online store ranks high in search results.
To do so, consider an SEO-friendly e-commerce platform that allows you to use your domain name, add your blog, and collect customer reviews, all of which will help lead customers to your store naturally.
Mobile-friendliness. One tendency stands out when it comes to how customers interact with the eCommerce industry: mobile shopping has become the norm. Global mobile retail sales are expected to reach $3.56 billion by 2021, according to Statista (up to $2.2 billion from 2017).
Make sure the eCommerce platform you choose allows clients to easily visit your website. It will be easier to close a sale if a customer can interact with your brand easily.
eCommerce analytics. You should be tracking a variety of important eCommerce metrics and KPIs, and a built-in analytics system is the best method to do so. Most eCommerce systems have their analytic platforms. For those that haven't, or who want more in-depth analytics, you'll need to be able to sync or connect data from your eCommerce platform with another analytics platform.
Customer review system. Customer feedback platforms that are built into your website — or third-party integrations that allow for customer ratings and reviews — can have a significant impact on your conversion rate. According to one study, positive evaluations improve consumer trust by 72%, with millennials trusting user-generated content 50% more than any other medium.
Whatever platform you might choose, it's important to ask yourself two questions.
How much can I spend?
An eCommerce platform is a long-term investment in your company. You don't want to overpay, but you also don't want to cut corners. Do your homework and weigh the advantages and disadvantages of each platform. Will you be paying a monthly charge in advance? Are there any additional fees for transactions, apps, or plug-ins?
Do I want my business to keep on growing and expanding?
Although there's no way to know whether your online business will succeed, it's better to choose an eCommerce platform that can handle your current business demands as well as future business needs. You'd rather have the flexibility to grow and expand than be constrained by an eCommerce platform that can't keep up with your fast-growing company.
Top-notch eCommerce platforms to choose from
Let's have a look at some of the potential platforms now that you know what to strive for in an e-commerce platform. Here's what we would pick:
Shopify – best for small businesses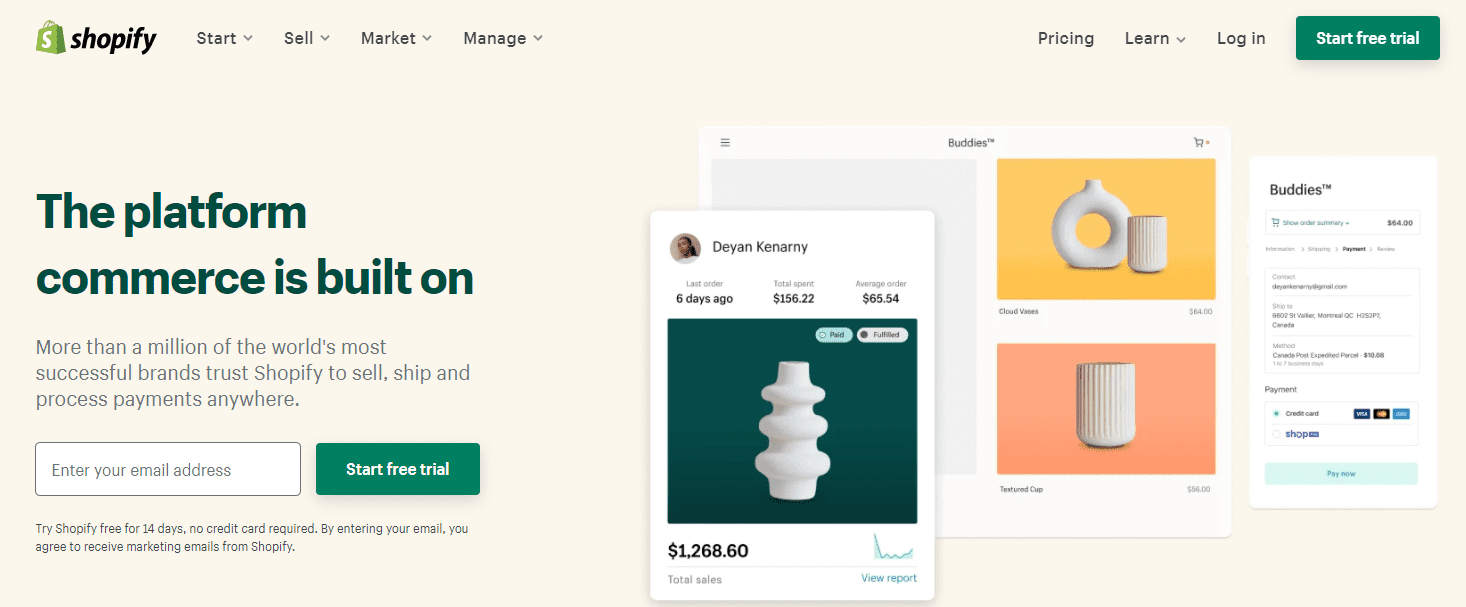 Shopify is one of the most well-known and widely used eCommerce platforms for businesses of all sizes. It is one of the greatest small company eCommerce website builders. The user interface for this website builder is incredibly user-friendly. To create your store, you don't need any IT or coding knowledge. Many companies like Shopify because it allows them to create a beautiful, customizable store without needing to understand coding or design.
Shopify is a platform that appeals to both small and large online businesses. You won't have to worry about switching platforms if your small business grows and extends beyond a small business. You can upgrade to a plan that is better suited to larger companies.
When it comes to design, there are hundreds of themes to choose from. Shopify offers a wide range of themes to suit a wide range of businesses. You can select the theme that best suits your company's aesthetic.
The great thing is that all of these solutions are mobile-friendly. Your website will adjust to whichever device a person is using thanks to responsive design. You won't have to bother about adapting your website for mobile users, regardless of the style you pick.
What's more, is that Shopify offers a 14-day free trial and doesn't require a credit card to get started. You don't even need to choose a plan; simply sign up and start creating your business. With their "Lite" plan, pricing starts at just $9 per month. This plan allows you to add a "purchase button" to any blog, website, or Facebook page you already have.
Essentially, if you're searching for a user-friendly and easy-to-develop website builder, Shopify is an excellent choice. With the help of a Shopify SEO professional, optimizing your site for search engine optimization (SEO) is also simple.

2. Wix – best for startups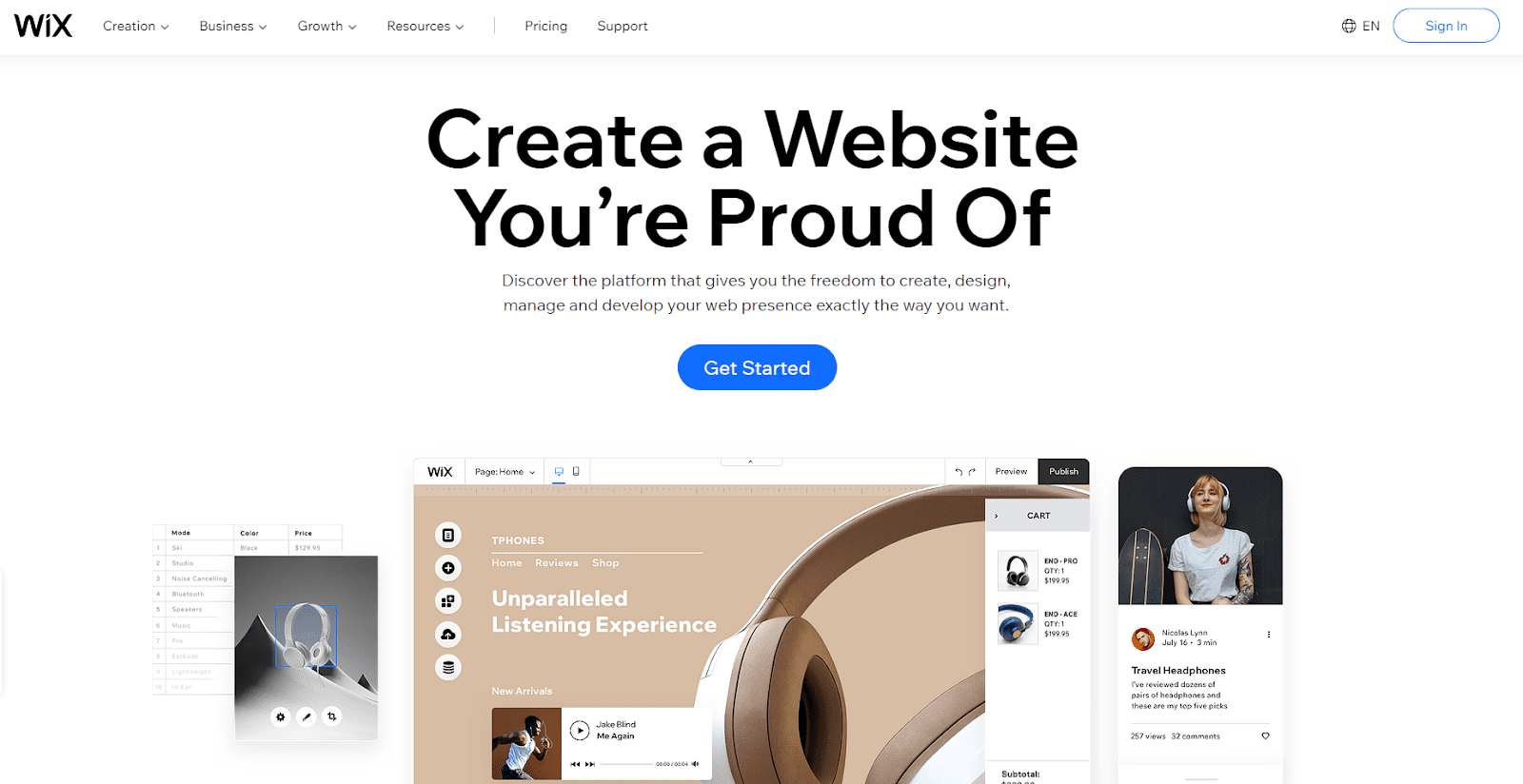 Wix, like most eCommerce platforms, lets you sell both real and digital goods. It does, however, include features that will appeal to a wide range of enterprises. Customers can use booking tools to arrange appointments or register for classes, for example. Wix Music also allows you to customize your music player, sell digital downloads, and track sales and performance statistics.
Wix is best known as a free website builder, but it also has e-commerce solutions for budding enterprises. The monthly options start at $17, and if you pay annually, you'll get a free domain and $300 in ad credits.
Wix's most expensive plan costs $25 per month and includes the following benefits:
Mobile support
Priority service
Ticket service
An examination of your website's user experience and SEO
On the flip side, you don't need to know how to code to use Wix. It's simple to create your website using Wix Code, even if you don't know how to code. Wix is an excellent alternative for helping you build your website if you are a small business with a limited product selection.
3. Magento – best for retailers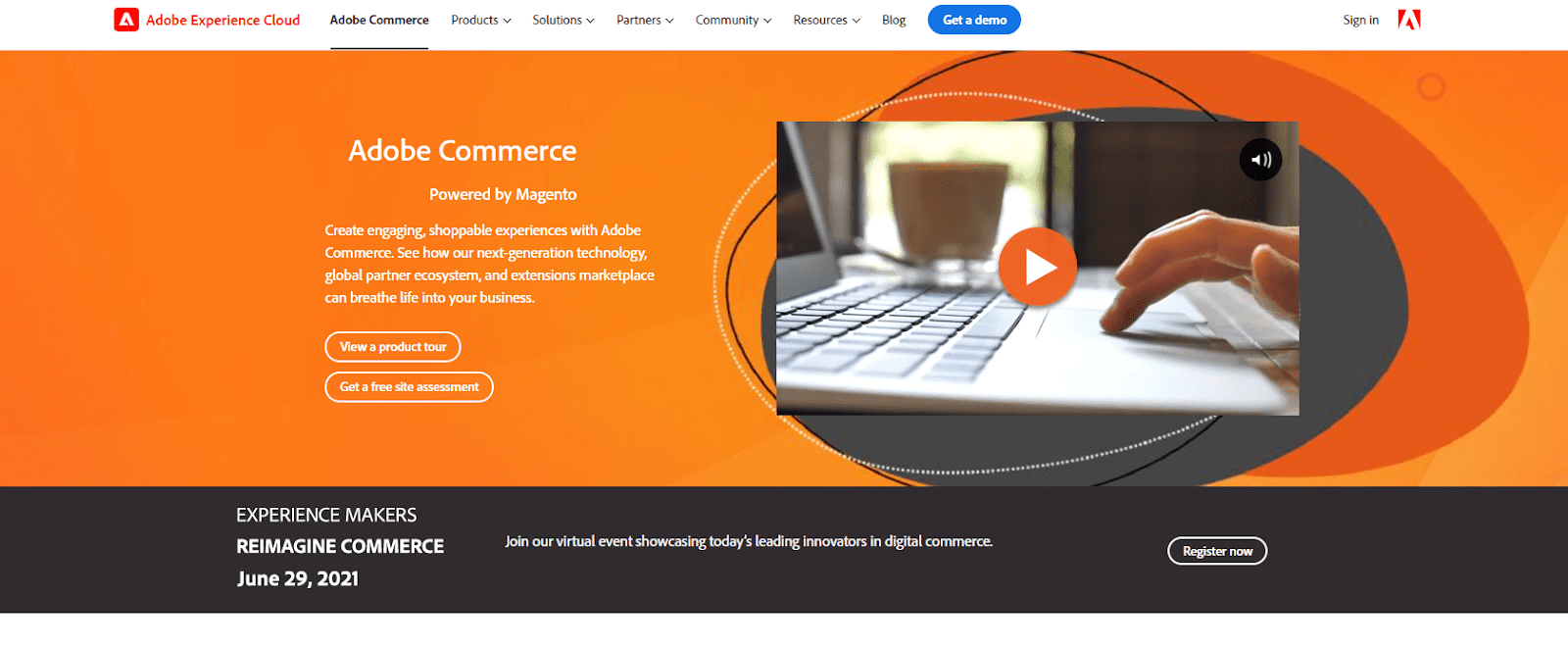 Magento is the ideal eCommerce platform for established businesses looking to expand their online sales. Magento is used by some of the world's most well-known brands, as per the company's website.
The software is free but it will require a developer to turn it into something remarkable. Magento has several partners who can assist you in creating an online store that integrates with your brick-and-mortar location. They are also picky about which developers they accept to contribute to their open-source platform.
One free theme is included with your online store, and the others cost between $29 and $500. You may also add extensions to your account that will assist you with the following parts of your business:
Accounting
Content management
Customer service
Marketing
Payments
Security
Reporting
4. Squarespace – best for mobile responsiveness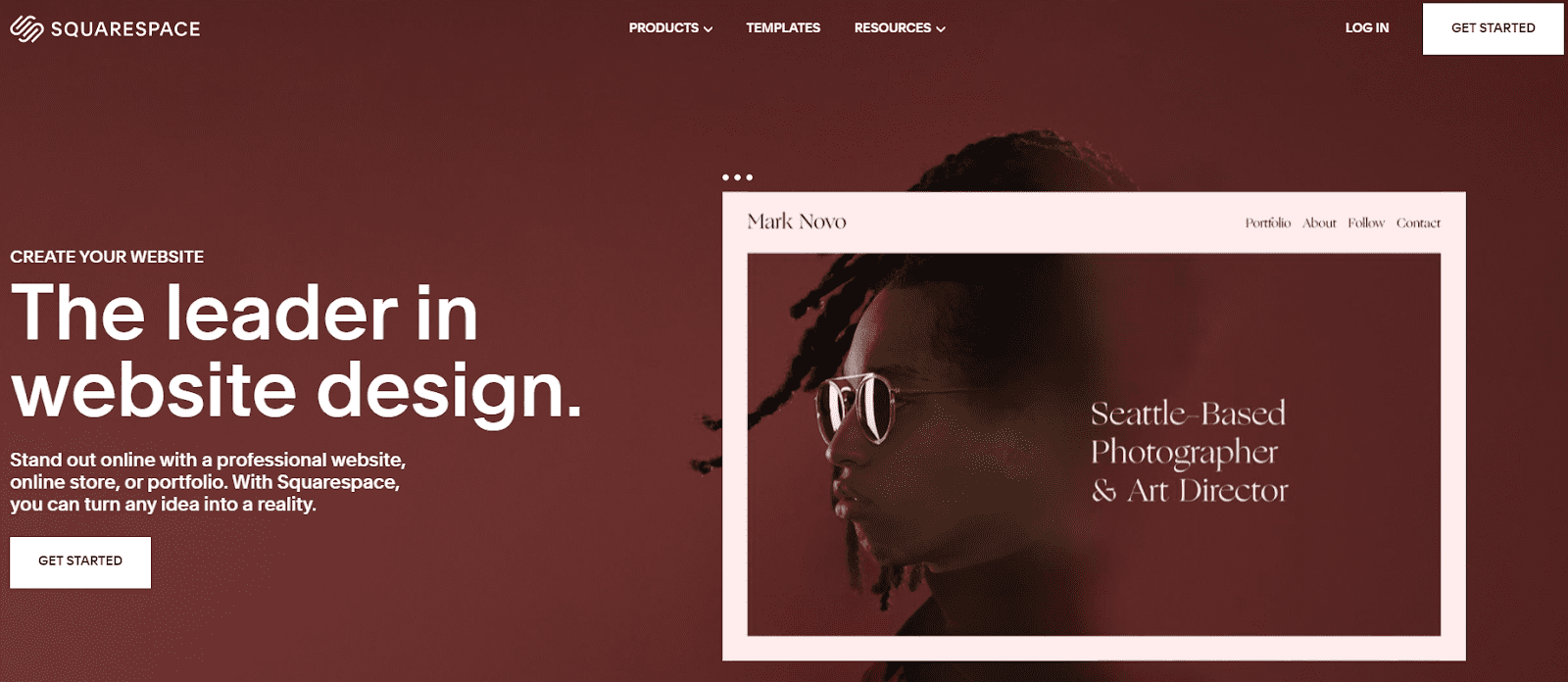 Squarespace is an excellent choice for small businesses looking for a sophisticated yet user-friendly website builder. This website builder provides a variety of store themes that businesses can use to create their website.
When you create a site with Squarespace, you will gain access to their inventory management system. You can incorporate this into your website to keep track of your inventory and know when you're running low.
The site detects the device being used and loads the appropriate image for optimal viewing. It even works with Retina-display Apple devices.
And the responsiveness is over the moon. The site's overall layout, charts, and graphics are all mobile-friendly. Emails are also optimized so that marketing campaigns look good on smartphones and tablets.
Squarespace gives you complete control over your website. You can configure coupon offers, shipping options, and manage your email lists. This allows you to have complete control over your website.

5. WooCommerce – largest market share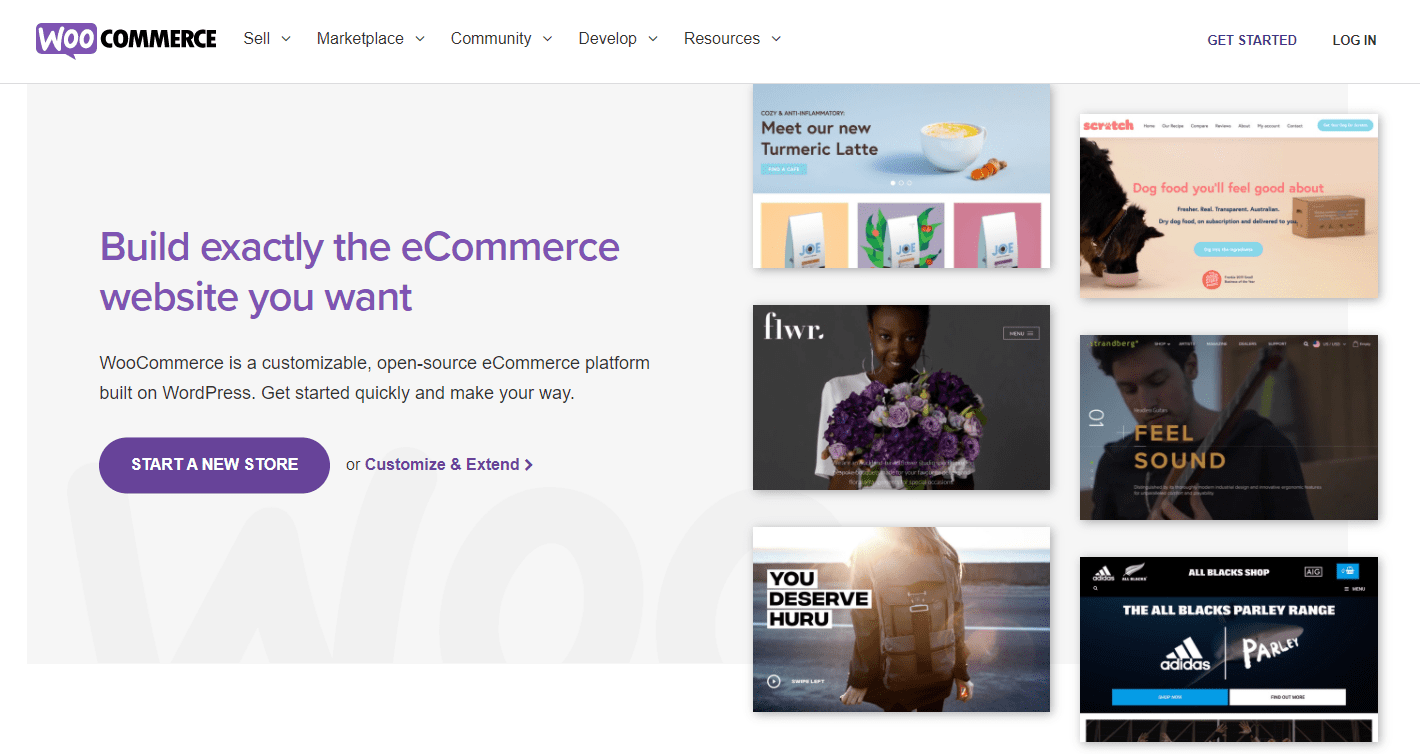 Assume you want to host a blog for your company and decide to use WordPress to do so. The best part about WordPress is that it can also function as an eCommerce website for your – business. With the WooCommerce plugin, you can easily create a website that is functional for an eCommerce business.
WooCommerce enables you to build a fully customizable website for your company. It's a free and open-source eCommerce plugin that lets you add eCommerce functionality to your website. This plugin is extremely popular among businesses that use WordPress to some limit.
Because the platform is built on WordPress, installing these extensions is as easy as checking a box. Some payment or shipping solutions, however, do incur additional costs.
Storefront is the free WooCommerce theme, and it comes in several variations that should work for your specific store. However, Storefront, like WordPress, is highly customizable, with the only limitation being your coding skills.
You can add eCommerce functionality by using WooCommerce. You make it simple for people to find and buy your products. It is a very user-friendly plugin that can be used to quickly develop a website.
However, if you're still feeling down the gutter, here are some bonus platforms to cheer you up. 👇
Extra solutions for your online store
BigCommerce: BigCommerce is a fantastic platform that competes with Shopify and even outperforms it by providing unlimited staff accounts. That being said, each plan has an annual revenue requirement that, if exceeded, moves you to a more expensive package.
OSCommerce: Another open-source e-commerce platform is OSCommerce. It is free to download, but you must find your hosting solution. If you know how to code, you can use loads of free extensions to build a fantastic website.
What we recommend
Put everything on paper. We know, the information can sometimes feel like a lot. Using the above-mentioned tips and tricks, you will be able to create a list of necessary features. To make things easier, later on, organize these requirements in a spreadsheet that allows you to compare solutions side by side.
You should also involve key people in the organization in this early stage of determining your needs. Allow people from IT, customer service, sales, marketing, fulfillment, and operations to weigh in on your needs for a new eCommerce solution. This will provide you with a comprehensive picture of your requirements.
Bottom Line
Finding a new eCommerce solution is a huge task. Taking on this project will most likely require a significant amount of time and effort. But here's the good news: choosing the right solution can help you scale your business, improve operations, and increase sales, so while choosing an eCommerce platform can be difficult, it's well worth it.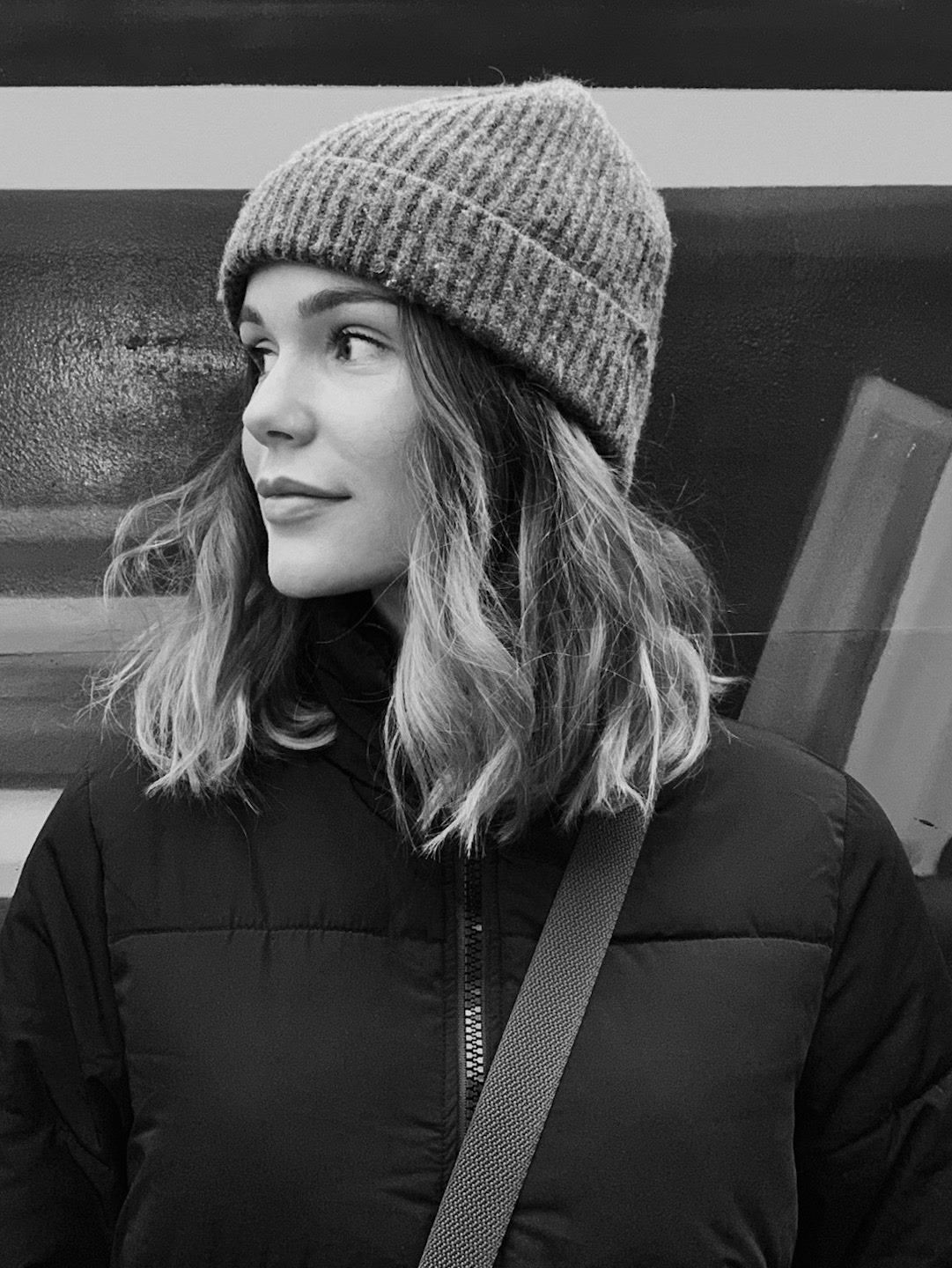 Gabriella is a Digital Content Writer and Marketer with a zeal for all things WordPress. When she's not researching and drafting the upcoming articles, you can find her in the open air exploring the outdoors with her dog.