Have you ever seen an Instagram post with a small box icon that takes you directly to the product's page? If you've been on Instagram recently, you've probably noticed a new feature represented by a shopping bag icon: Instagram shoppable products.
Did you know that you can integrate your WooCommerce store to Instagram in just a couple of steps? If not, then you have come to the right place. Today's article will go over everything you need to know about integrating WooCommerce with Instagram.
So without further ado, let's get started!
What is Instagram Shopping?
Instagram Shopping has taken social media marketing to new heights. Today, brands use Instagram to effectively attract people to their products by utilizing a variety of content types such as image and video posts, Stories, and advertisements.
Instagram announced the global expansion of its Shopping features across IGTV in October 2020. Users will watch a product video and then checkout with just a few taps. Furthermore, Instagram will test Shopping features within its newly introduced feature, Reels, a TikTok competitor.
Before we get started with the Instagram shop setup, let's look at how effective this platform is for selling.
Five Statistics that Prove Instagram Shopping is Worth The Trouble
If you need any more proof that Instagram is an excellent place to start your WooCommerce store, here it is:
In other words, Instagram Shopping gives WooCommerce store owners an additional platform to reach out to more customers and sell more products more efficiently.
If you're already using Instagram for business, you can now quickly tag products to boost the effectiveness of your social media marketing efforts. If not, this feature should provide another reason to use Instagram as a sales tool. After enabling Instagram shopping, users can tap on a photo of a product to see:
Image of the product;
Product Specifications;
Price of the item;
Purchase the product via this link.
What Are Instagram Shoppable Posts?
If you look through some of the Instagram pages stores, you'll notice that some of them have a Shopping bag icon on their posts. There are also Instagram pages set up with the entire shop catalogs. This means that customers can shop any of the company's items with just a few clicks, thanks to these catalogs.
For example, take a look at Blue Tomato's Instagram page: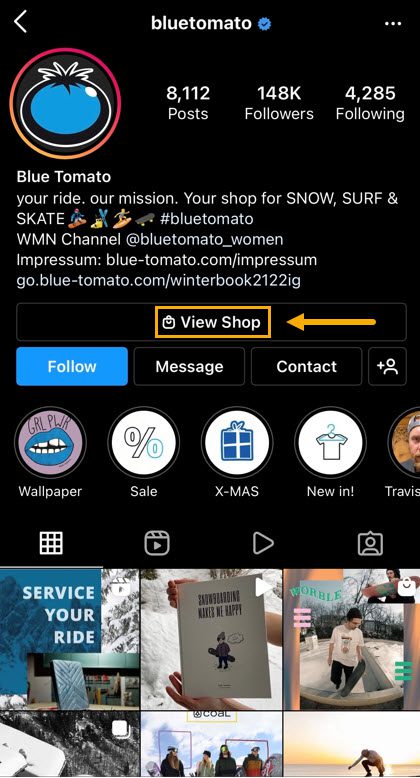 As you can see, the shop icon directs you to the brand's products, which are each displayed with their price, product images, and specific specifications.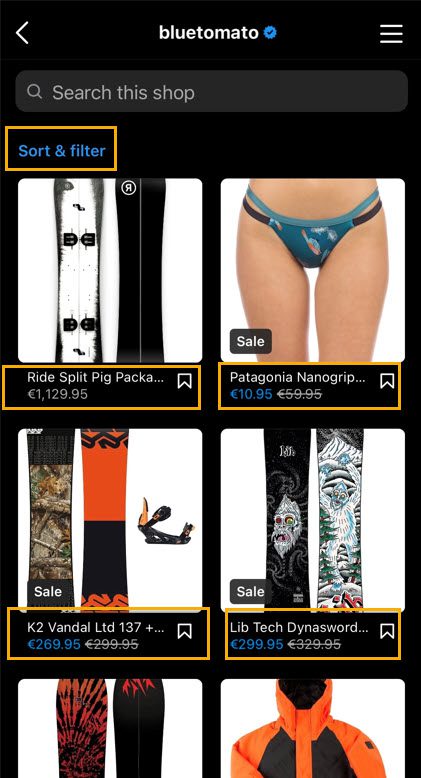 And there you have it: products with images, prices, a sorting, and filtering option, and even a search bar. Some might say it's as if you're browsing an online store's website.
This is an easy and practical way to shop while browsing your social media content. Instagram shoppable posts allow users to discover and purchase products without leaving the app. But why should you enable Shop on your Instagram page?
Why Should You Connect Your WooCommerce Store to Instagram?
Let's start with the obvious. Social media rules the internet. We utilize it daily for various purposes, including inspiration, self-promotion, brand marketing, photography, cuisine, sports, and more. As a result, it seems only natural that linking your WooCommerce store to the Instagram platform will benefit you.
Consider a scenario in which a potential consumer is browsing your Instagram profile. When they stumble upon a product they'd want to buy, they can click on the Shop post to be taken to your WooCommerce store to learn more about it and purchase it quickly. Now think about the number of Instagram users who are constantly seeking new goods to try and how easy it would be to browse your products or catalog directly from your Instagram page. 
The bottom line is that your Instagram followers and Instagram advertisements can help you create leads and increase revenue. So, let's see how you can link your shop to your Instagram account and fully integrate your WooCommerce shop with your Instagram page.
How to Connect WooCommerce to Instagram
And now, let the fun begin. To connect WooCommerce and Instagram and start using Instagram Shoppable posts, you will need the following:
The Instagram app, of course;
An Instagram business profile;
A Facebook business account;
A WooCommerce online store with running products.
Let's begin by creating your Facebook page catalog because this one lays the foundation for all. You can create your Facebook Page by simply clicking on this link or going to Pages and clicking on Create a Page. For example, this is what our Facebook page looks like: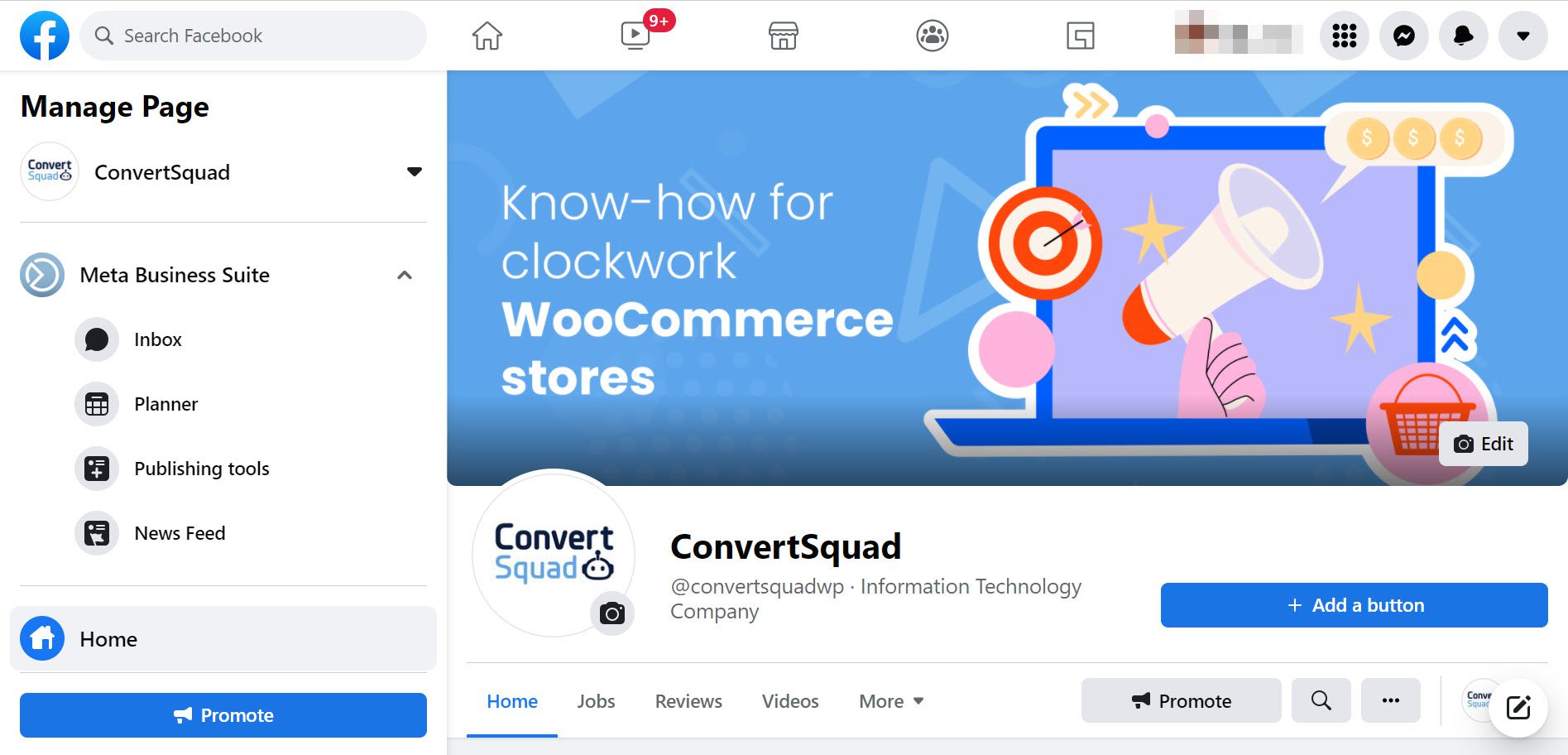 Then, begin adding more details to your Page and hit Save.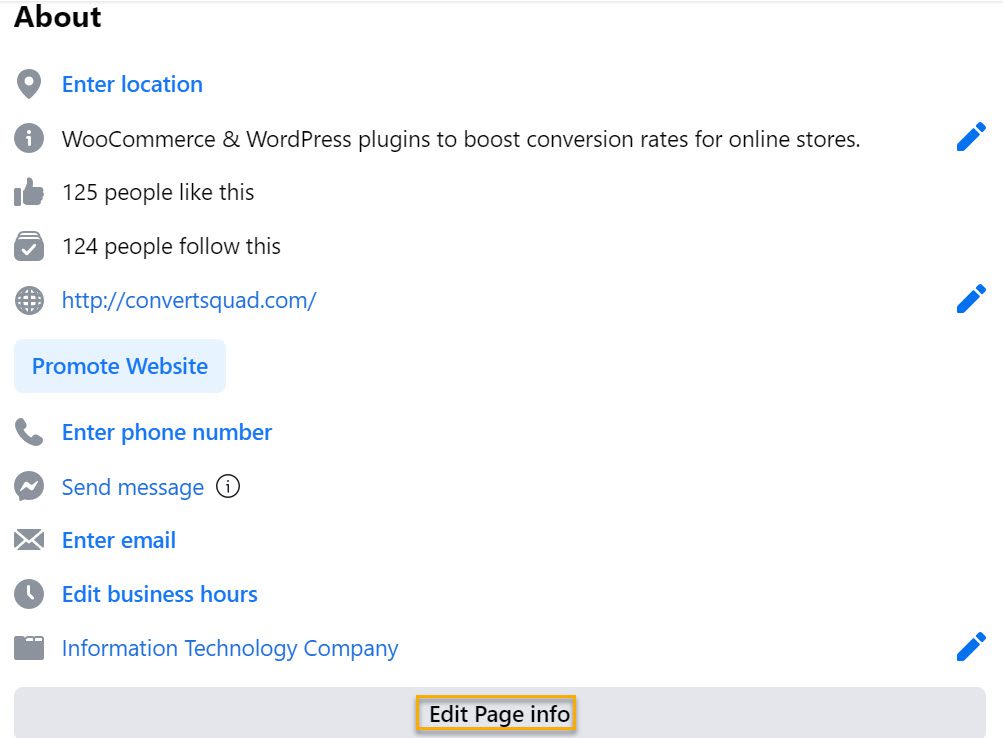 After you've created your Page, you'll need to create a Shop Catalog for it. So, go to your Facebook Catalog Manager and configure your eCommerce platform for your Catalog.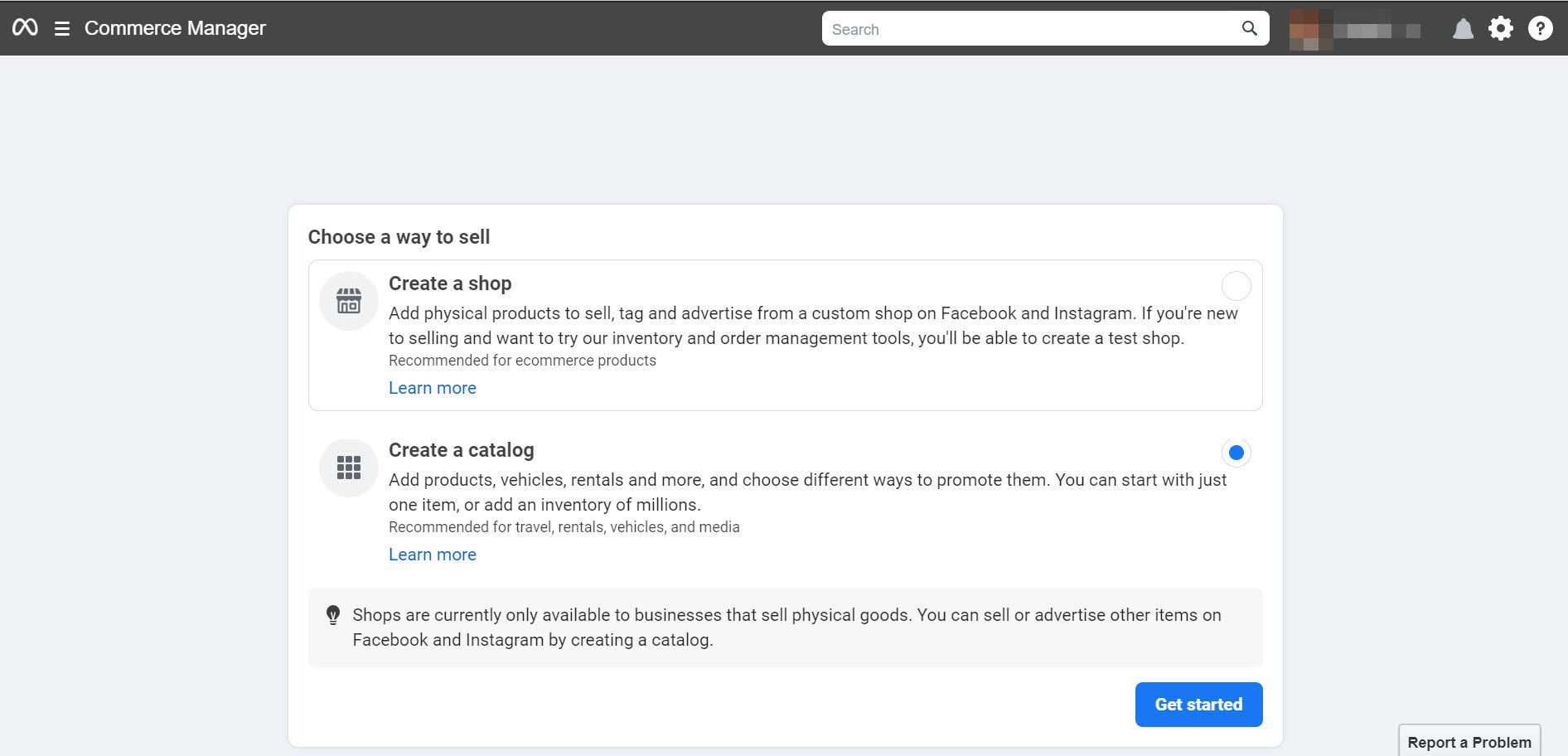 Then, as your upload method, select Connect eCommerce platform and WooCommerce as your eCommerce platform option. Set it up as a business account so you can customize your Page and catalog to your liking. Then, hit Finish Setup.
Integrate Your Facebook Business Page With WooCommerce
The following step is to link your WooCommerce store to Facebook. To do so, you must first download and activate the Social Shop for WooCommerce.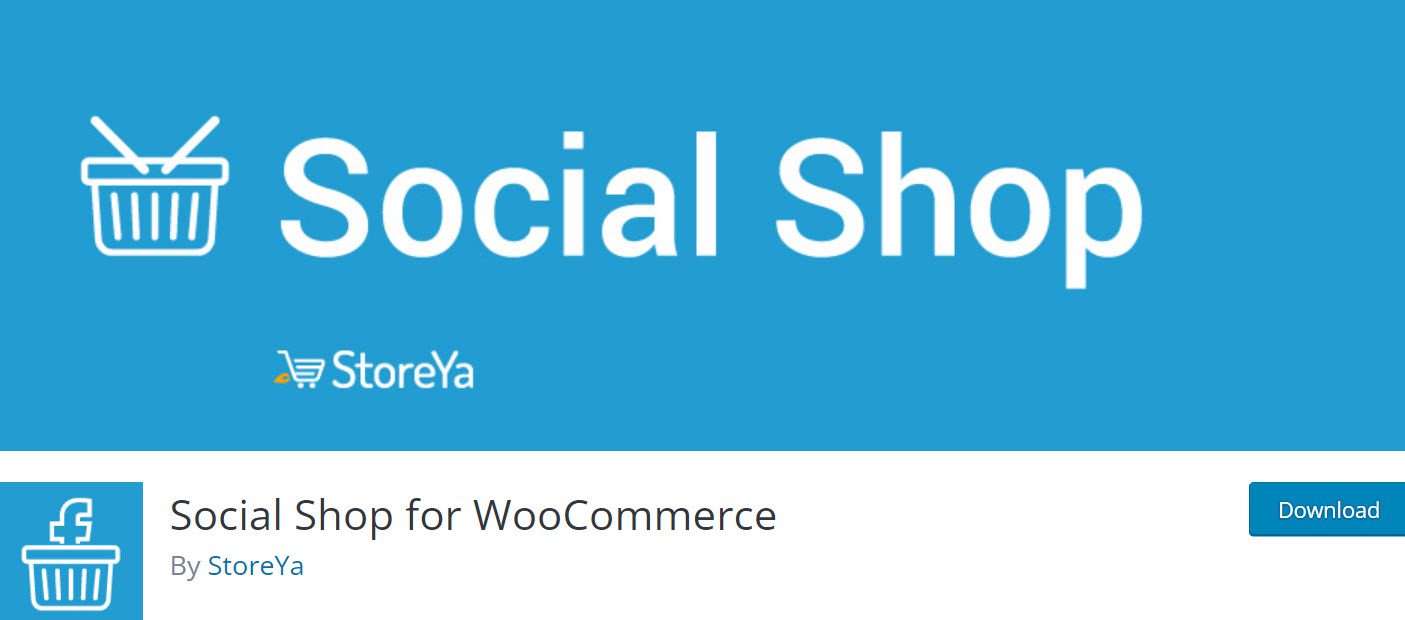 Go to Plugins → Add New in your WordPress Admin Dashboard to install the plugin. Then, enter the keyword "Social Shop for WooCommerce By StoreYa" in the search bar.
After activating the plugin, the settings will appear in the WooCommerce Settings → Social Store tab.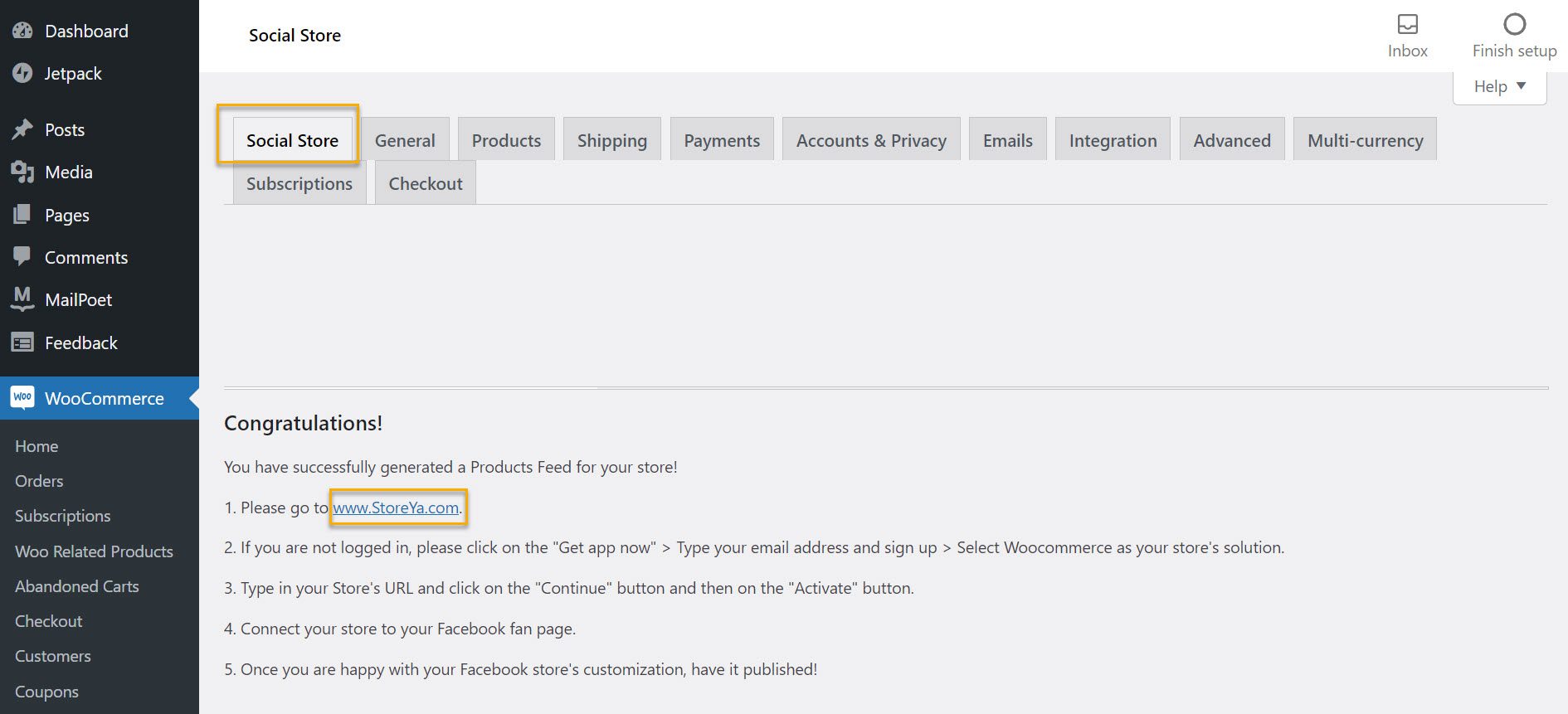 Next, sign up for StoreYa using your email address or Facebook.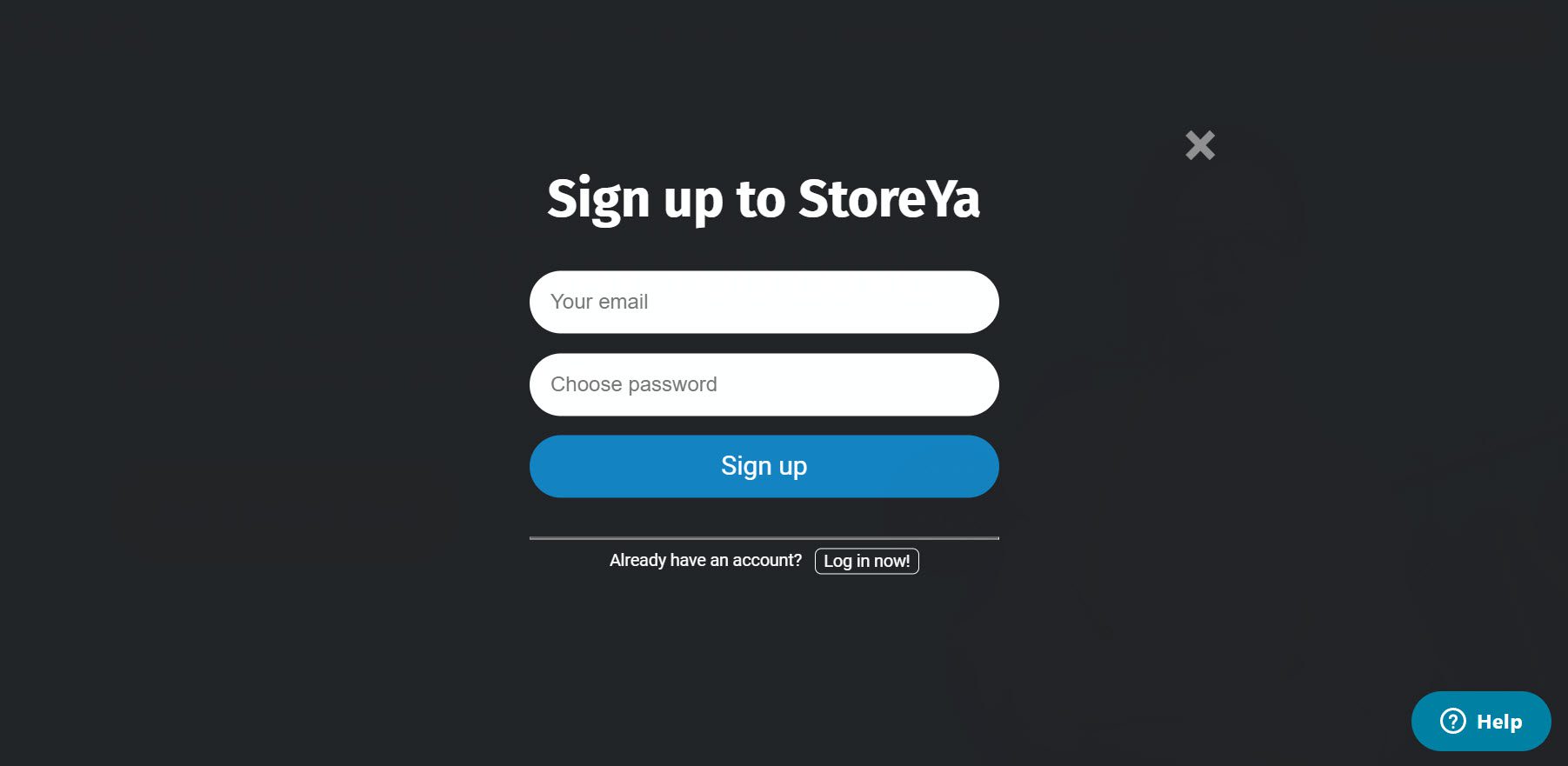 After you've signed up, go to the Facebook Shop option.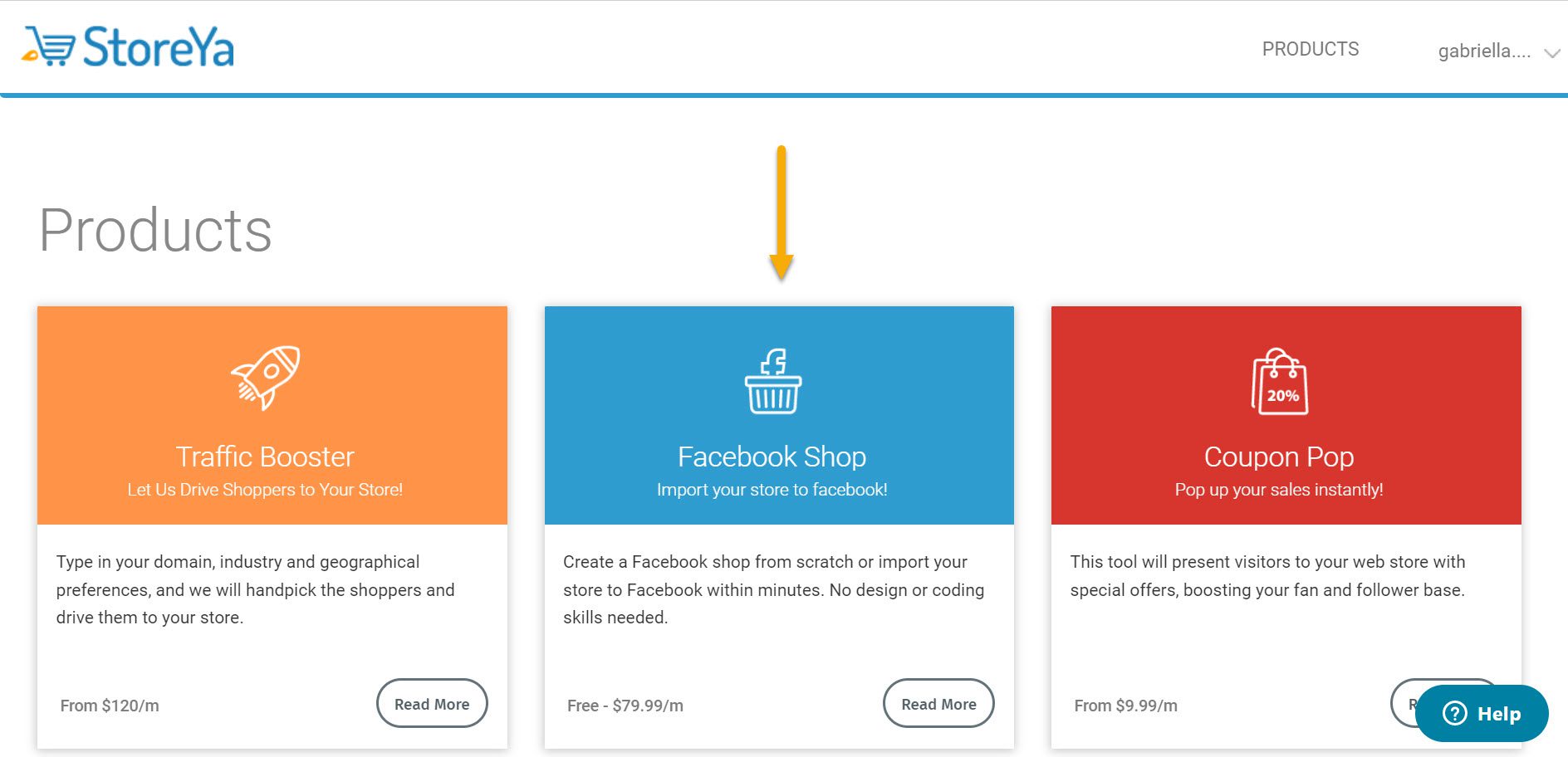 Next, go ahead and click on Get App Now: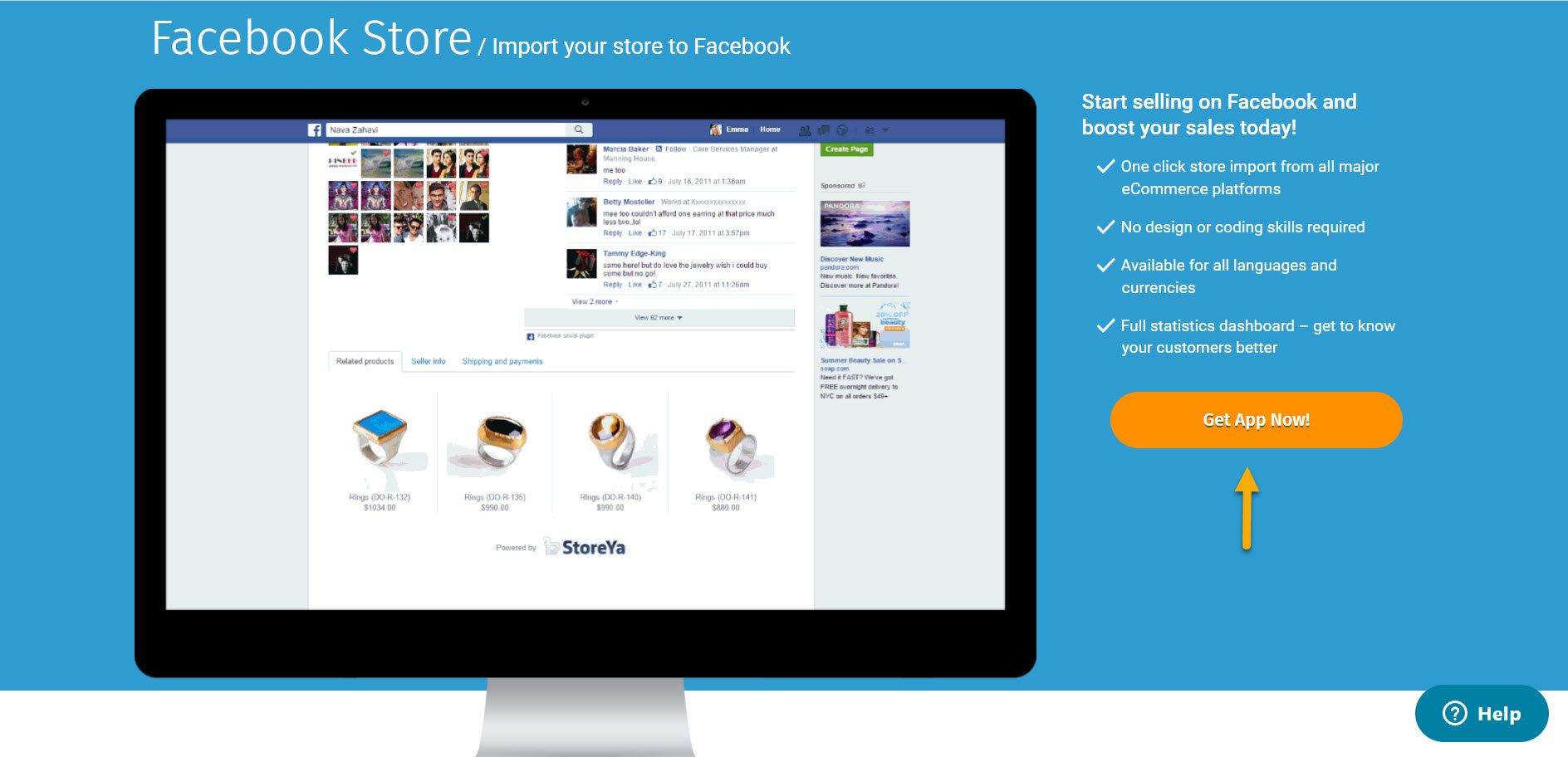 The following step is to select an eCommerce platform. We'll go with WordPress and WooCommerce: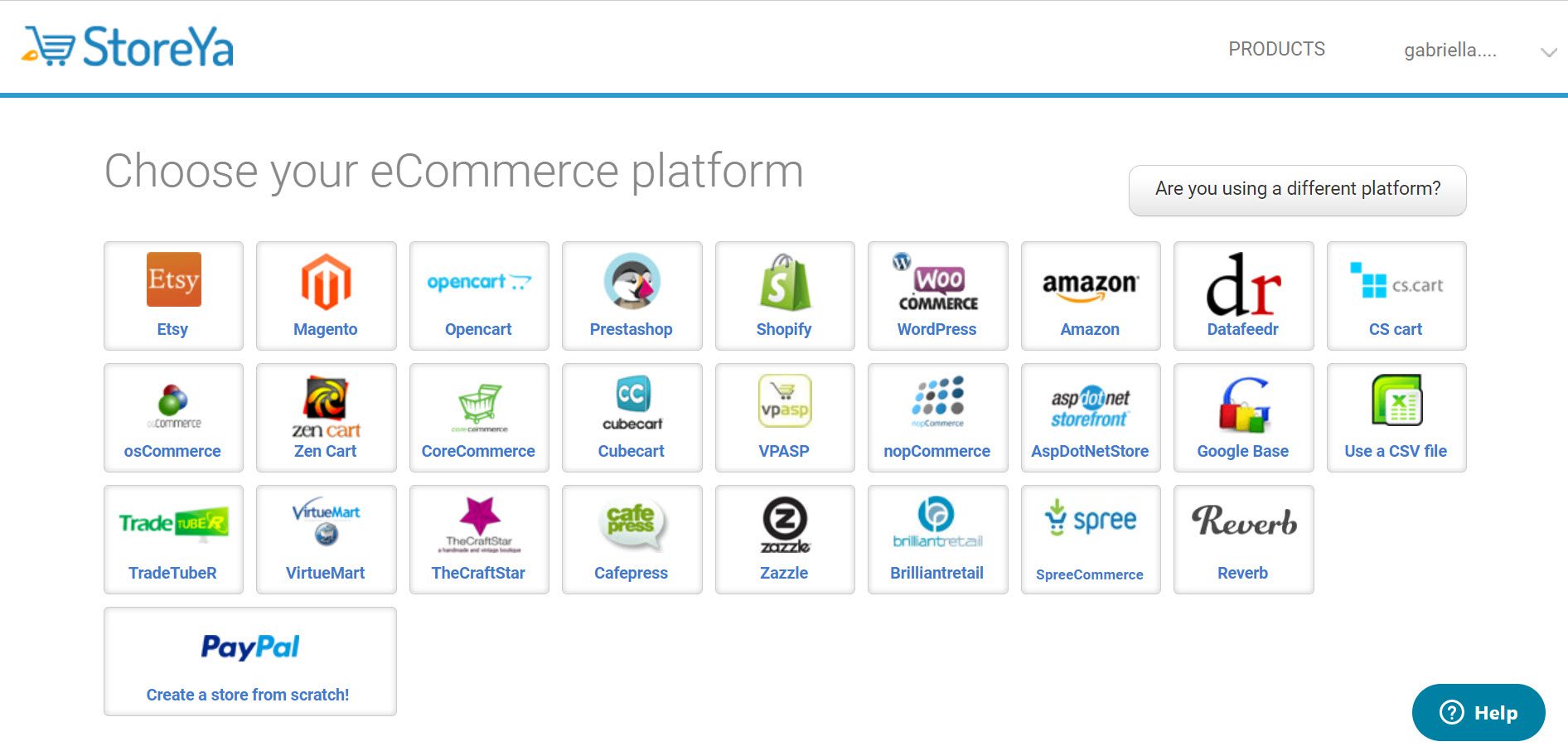 You must import the WooCommerce store to Facebook by entering the store's URL and pressing the "Continue" button. 

Finally, you will be redirected to the StoreYa dashboard, where you will see the success message "Your store was successfully connected!"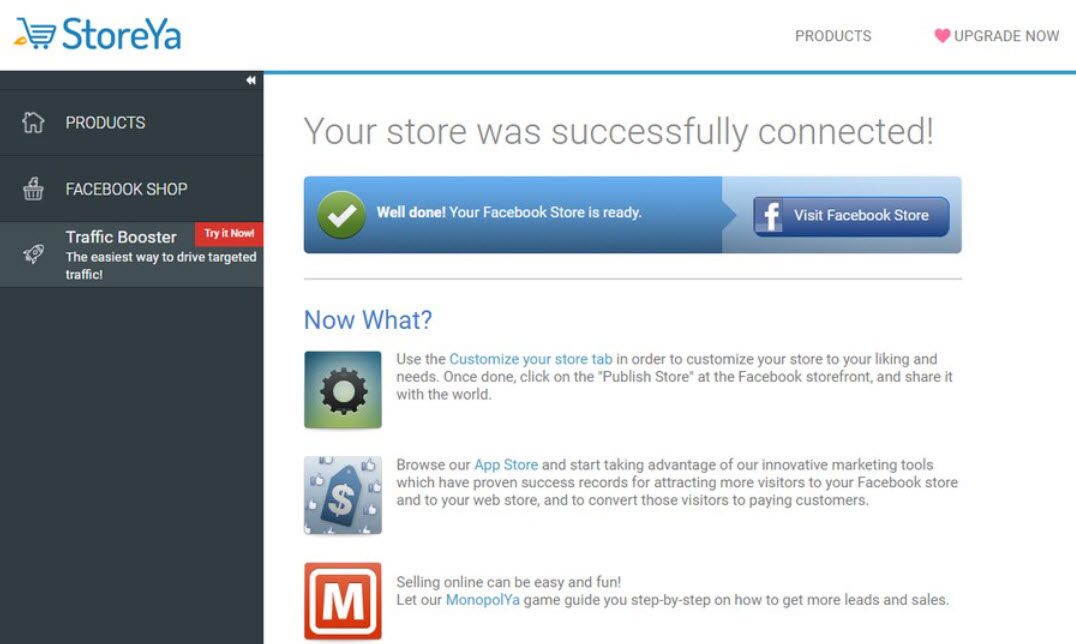 When you're finished with this stage, it's time to get an Instagram business account.
Integrate Your Instagram Business Page With WooCommerce
For this to happen, you first need to switch your account to a business one, just like in the example below: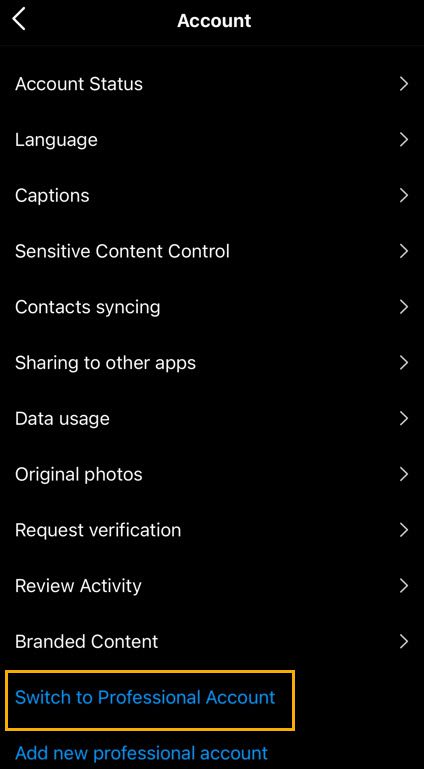 You can convert your profile to a business account to gain access to features that will help your company grow. Follow these steps to reclaim your account to a business account.
You'll access insights that will help you understand who engages with your business. You'll also have access to the professional dashboard, where you can track your progress, access and discover professional tools, and explore Instagram-curated educational content.
But first, you will need to connect to Instagram and Facebook if you haven't already. To do so, return to the Catalog Manager to integrate your product catalog with your Instagram page. Then, you can either start Instagram Shopping by setting up your shop in Catalog Manager or directly in the Instagram app.
However, here's a list of things that you should keep in mind:
First, decide how you want your customers to finish their purchases by selecting a checkout method;
Next, determine if you're going to sell your products on Instagram, Facebook, or both;
Connect your existing product catalog or create a new one to add products to your shop;
Finally, review your shop and submit it for review on Instagram!
Note: the review process might take a couple of days, so you might want to be patient.
The next step is to enable product tagging on your Instagram account.
These product tags increase discoverability and assist users in purchasing through posts. Here's how you can get started with product tags:
Navigate to your profile;
At the top of your profile, tap the Get Started alert;
Tap options or the gear wheel if you don't see the sign in the image above;
Select Products;
Continue by tapping Continue;
Choose a product catalog to link to your business profile.
And you're Done!
Once you've enabled Product Tagging on Instagram, you can start tagging products in your photos. To do so, go through the following steps:
1. Sign in to Instagram and navigate to your profile.
2. Select the gear icon.
3. Select "Shopping" from the menu.
4. Go to your Facebook product catalog and select it.
5. Click the "Done" button.
And you can now start tagging your products in your photos! Tagging products in photographs is the same as ordering people in pictures! So when you post an Instagram photo, you will be given the option of tagging a person or a product.
You can also tag products in previous photos by clicking "edit" and then tagging your products as you would a friend.
At this point, if your shop catalog and WooCommerce website are correctly configured, this tag should work like magic. All you have to do is move the tag around the image like you would any other tag and publish the post, and your tag should be visible. That's all there is to it!
And that's how you link your WooCommerce website to your Instagram page. In addition, you can now freely set up your Instagram shop and create shoppable posts with as many tagged products as you want.
Over to You
Finally, connecting your WooCommerce store to Instagram is an excellent way to increase sales. The entire process requires several steps, so here's a quick rundown of everything you'll need to do:
First, create a Facebook page and a catalog for it.
Install the Social Shop plugin and connect it to your Facebook account;
Create an Instagram business profile and link it to your Facebook page;
Create an Instagram shop, import your Shop catalog to your Page, and apply for Shop verification.
To make Shoppable posts, create tagged product posts or tag posts with Catalog items.
Integrating your WooCommerce store with Instagram is a simple way to advertise and display your products, so why wait? Everything you need to know is right here.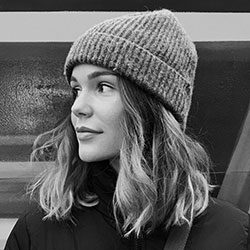 Gabriella is a Digital Content Writer and Marketer with a zeal for all things WordPress. When she's not researching and drafting the upcoming articles, you can find her in the open air exploring the outdoors with her dog.