The eCommerce industry is ever-changing – no news here. However, what we did not see coming is how fast it changed in the last two years. The COVID-19 pandemic has fueled tremendous growth in eCommerce in the previous years.
Therefore, 2022 is expected to be the first year in which the industry has a firm grasp on what the modern landscape finally looks like. Because let's face it, we didn't quite know what to expect.
Today, brands are becoming increasingly adept at making the real-time changes required to respond to the unpredictability that has become prevalent. Likewise, stores are also starting to master omnichannel experiences. But, more specifically, what can we expect from the eCommerce world in just a couple of weeks?
First off, let's see what the data says about this.
eCommerce Stats between 2020-2021
Let's take it country by country: 👇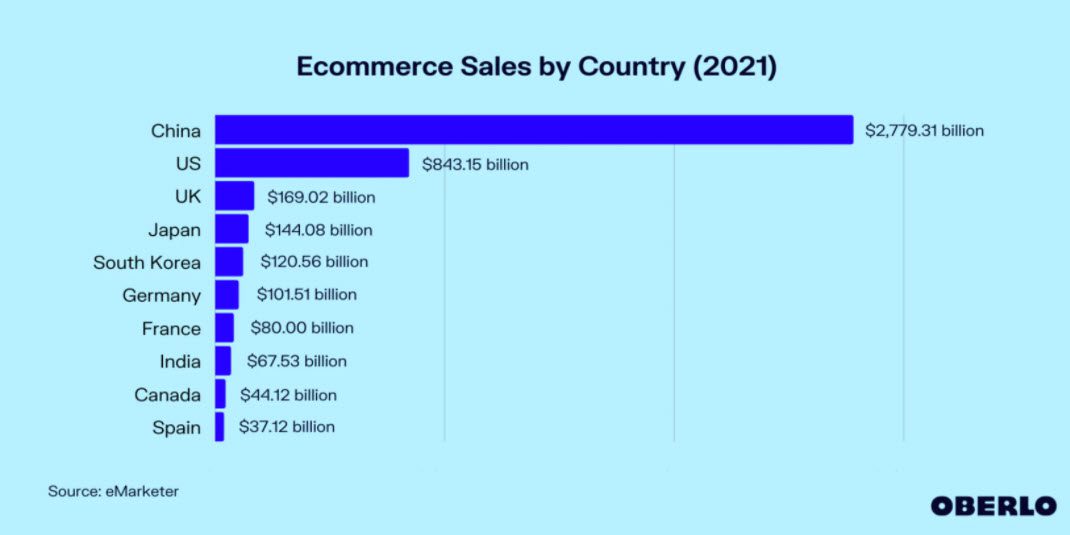 It's pretty clear that China is taking the lead here, followed by the US and UK.
As per Shopify, more than 150 million people made their first online purchase in 2020. In addition, France, Canada, Australia, the United Kingdom, and several other countries saw a massive increase in online customers. Up to 6% of customers in these countries used the Internet for the first time.
Over two billion people purchased goods or services online in 2020, and global eCommerce sales surpassed 4.2 trillion US dollars in the same year.
The unprecedented use of mobile devices is one of the most visible trends in the world of eCommerce. Smartphones account for nearly 70% of retail website visits worldwide in 2021, despite desktop and tablet visits generating higher conversion rates in 2020.
mCommerce is especially popular in Asia, with South Korea generating up to 65% of total online transaction volume through mobile traffic.
Shipping rates remain an impediment. In 2021, 68% of European online shoppers blamed excessively high shipping costs, ultimately leading to cart abandonment.
According to recent industry research, Turkey will lead retail eCommerce development between 2020 and 2025, with a compound annual growth rate of 14.59%.
Retail eCommerce sales worldwide equaled 4.28 trillion US dollars in 2020, with eCommerce revenues expected to reach 5.4 trillion US dollars in 2022, making online shopping one of the most popular internet activities worldwide.
As per The Drum, in the first half of 2021, digital ad spending increased by 49% to £10.5 billion.
According to Amazon, 76% of Amazon shoppers use the search bar to find an item, and search advertising allows brands to stand out from the crowd.
And now that we've seen what eCommerce looked like in the last two years, we can start revealing some of the trends that are here to stay for 2022 and see what's in store for us.
12 eCommerce Trends for 2022 that Are Here to Stay
If businesses in 2021 were concerned with adapting to continued eCommerce growth and dealing with physical spaces "opening up," 2022 would be more concerned with differentiation and customer expectations. However, as eCommerce sales in the United States are predicted to surpass $1 trillion in 2022, businesses must prioritize the customer experience to maintain momentum and a competitive edge.
So, without further ado, here's what you need to know about the new year!
Communicative Voice Shopping
With voice eCommerce sales expected to reach $19.4 billion by 2023, businesses will continue to incorporate voice shopping to make it even easier for customers to buy products.
In the United States alone, 47.3 billion adults own a voice-controlled device. Consider Amazon's Alexa and Google Home. Voice shopping is exactly what it sounds like: using a voice-activated device to purchase or add items to your virtual shopping list or cart.
Customers enter their personal information, such as their name, email address, credit card number, and so on, and the device stores this information for future purchases. Simply saying the brand name and price of the product, or asking the device to reorder a previously purchased item, will add that item to your cart. The purchase will be completed once the order is confirmed.
According to Forbes, while using voice searches on these devices to shop isn't yet popular with the general public, it will be soon.
Consider experimenting with chat apps such as Facebook Messenger and voice technology such as Alexa and Siri to enable customers to interact with your company, get recommendations, and even make purchases.
Augmented Reality, the Future of eCommerce
One of the most challenging aspects of online shopping is that it does not allow for a sensory product experience. In a physical store, you can try on clothes, touch fabrics, and see for yourself how oversized a couch looks in a room.
While those things aren't technically possible in eCommerce, augmented reality (AR) applications provide a way for customers to get deeper and more complete information about your products — all from the comfort of their own homes.
Businesses will continue experimenting with new technology in 2022 to differentiate themselves from the competition.
Product visualizers, product builders, 3D mapping, and augmented reality help customers visualize, explore, and "try-out" their products online. This elevated product merchandising helps recreate the offline retail experience many shoppers crave while providing an engaging and straightforward purchasing experience.
Consider the furniture industry for a moment. The furniture industry is rapidly adopting new technologies. For example, Wellview is a solution that uses 3D modeling and VR & AR visualization apps to bring furniture products as close to remote customers as possible.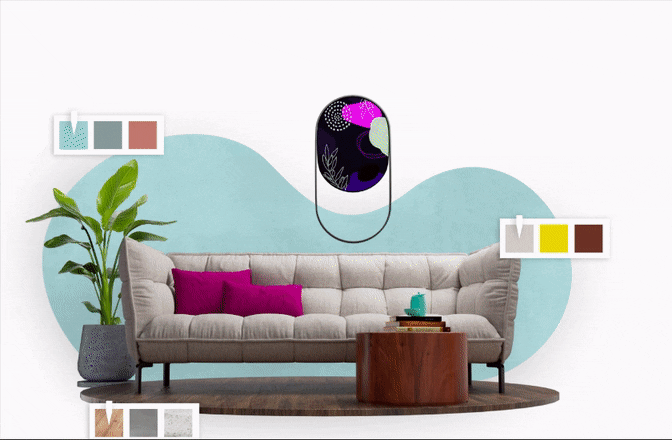 Conversational AI Chatbots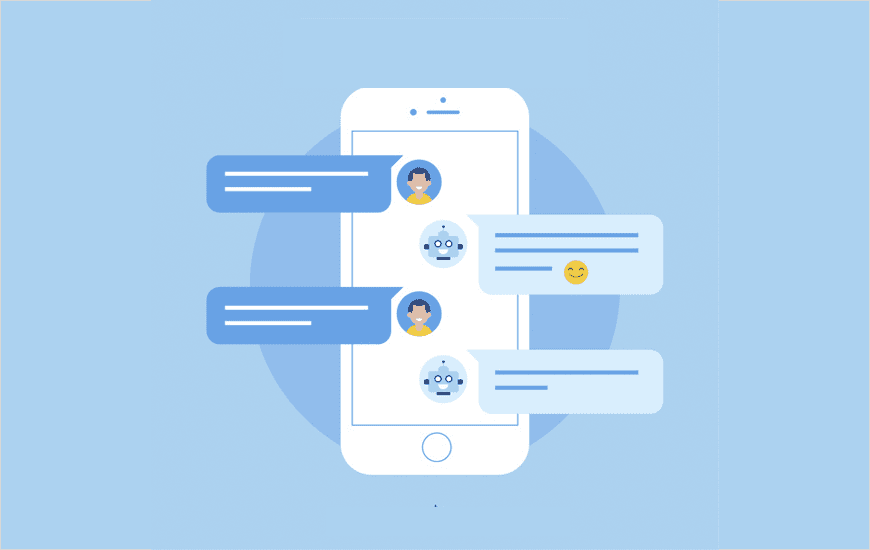 The use cases for eCommerce chatbot solutions are limitless, ranging from product recommendations to one-on-one personal shopping and customer support to order management. As a result, the eCommerce industry was the first to embrace chatbots and conversational AI virtual assistants. For example, Amazon's cloud-based voice service, Alexa.
Customers can create natural speech experiences with Alexa, giving them a more intuitive way to connect with the technologies they use daily. To make it easier to build for Alexa, Amazon provides a set of tools, APIs, reference solutions, and documentation.
Surprisingly, only 9% of US consumers are brand loyal today. eCommerce companies compete on customer experience and price: 61 percent have switched brands due to poor customer service, and more than half of Americans have canceled a planned purchase or transaction due to poor service.
On the other hand, prioritizing customer service can pay off: 78% of customers believe that the quality of service is critical to retaining their business, and US consumers are willing to spend 17% more to do business with companies that provide excellent service.
Diverse Payment Options
People nowadays use multiple online payment methods. As a result, they attempt to customize the application and process to their liking.
That is the primary reason why an eCommerce site should accept more than one payment method. Your online store's conversion rate can be increased by getting various payment methods.
During the checkout process, customers should select their preferred payment method. Businesses that diversify their payment technology are more likely to foster trust, reduce cart abandonment, and encourage customers to spend more.
Interest-free financing options, such as buy now, pay later, and seamless 1-click payment options, will continue to grow in popularity and appeal to online shoppers seeking greater flexibility. 
Subscriptions and Loyalty Programs
Following a positive experience, 83% of consumers will recommend a brand to others. Your subscribers are already committed to a long-term relationship with you, making them the best customers to act as advocates. Use your loyalty program to encourage subscribers to refer your store to friends and family members with point incentives.
Here's an example of a loyalty program from The North Face: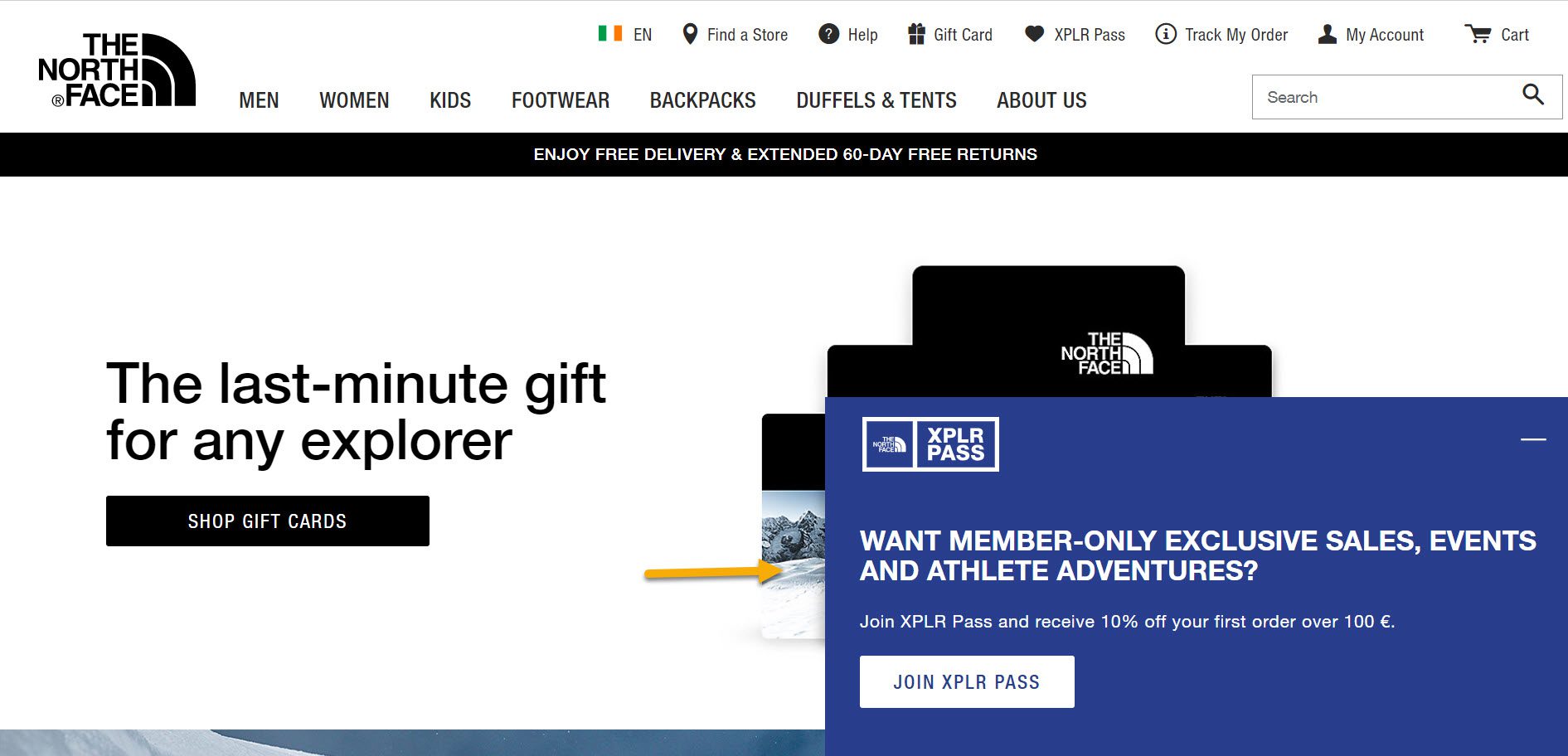 The North Face, a clothing and outdoor gear business, encourages customers loyal to the brand to earn more and more rewards by allowing them to redeem them in various ways according to their needs.
And that tells us only one thing: eCommerce will only become more competitive in the future. As a result, customer retention is a priority for many businesses.
Subscription and loyalty programs are expected to expand further, providing shoppers with convenience, exclusivity, and savings. This builds a relationship with customers and encourages them to become brand advocates for your company.
Omnichannel Customer Experience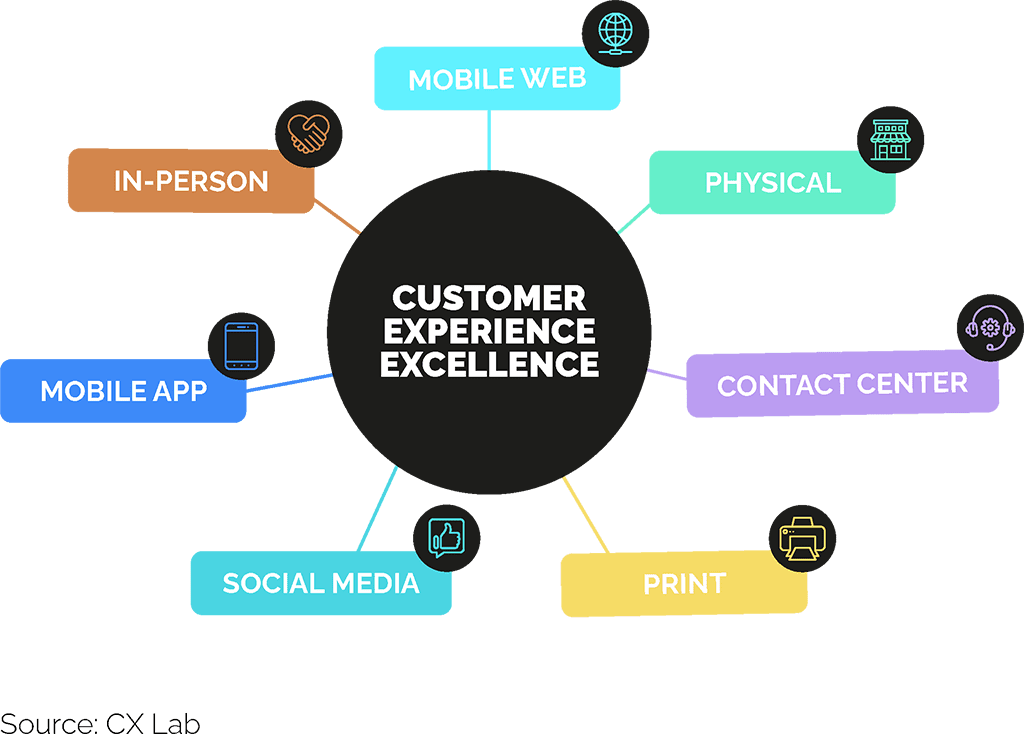 What is omnichannel CX? To create a consistent brand experience, omnichannel customer experience (CX) implies streamlining all consumer interactions across numerous touchpoints in a cohesive manner. A digital omnichannel strategy employs a multichannel approach for sales, customer service, and marketing.
71% of shoppers who conduct in-store research on their smartphones say that omnichannel customer service has become an essential part of the experience. The importance of omnichannel customer experience (CX) in assisting businesses in providing necessary insights into customer interactions and behavior throughout their life cycle cannot be overstated. The best omnichannel customer strategies retain 89% of their customers.
In 2022, omnichannel will continue to grow. Today's shoppers prioritize convenience over all else. An omnichannel approach provides that convenience by creating a seamless experience for customers, whether they are shopping on a desktop, browsing for items on a smartphone, or picking up items in a physical store via click-and-collect services. As a result, businesses that invest in their omnichannel strategy will be better positioned to increase sales and build customer loyalty. 
Consumer Journey Optimization
To compete and convert in an increasingly competitive market, you must know your customer journey like the back of your hand – and be an expert at making it relevant and seamless because your competitors will if you don't.
For many businesses, eCommerce has become the primary customer purchase channel. As a result, to remain competitive, sellers must examine and improve every customer touchpoint. Focus on improving your product search, creating a streamlined mobile experience, providing rich product merchandising, and nailing your fulfillment and return processes to optimize your buyer paths.
Using Social Media Channels for Sale Purposes
Social media platforms have billions of users worldwide. For example, TikTok, the most downloaded app in Apple's App Store, generates £37 million annually. In addition, most platforms have evolved to support social commerce, allowing users to purchase goods from third-party retailers without leaving the app.
A successful TikTok campaign belongs to Walmart's Black Friday #DealDropDance campaign.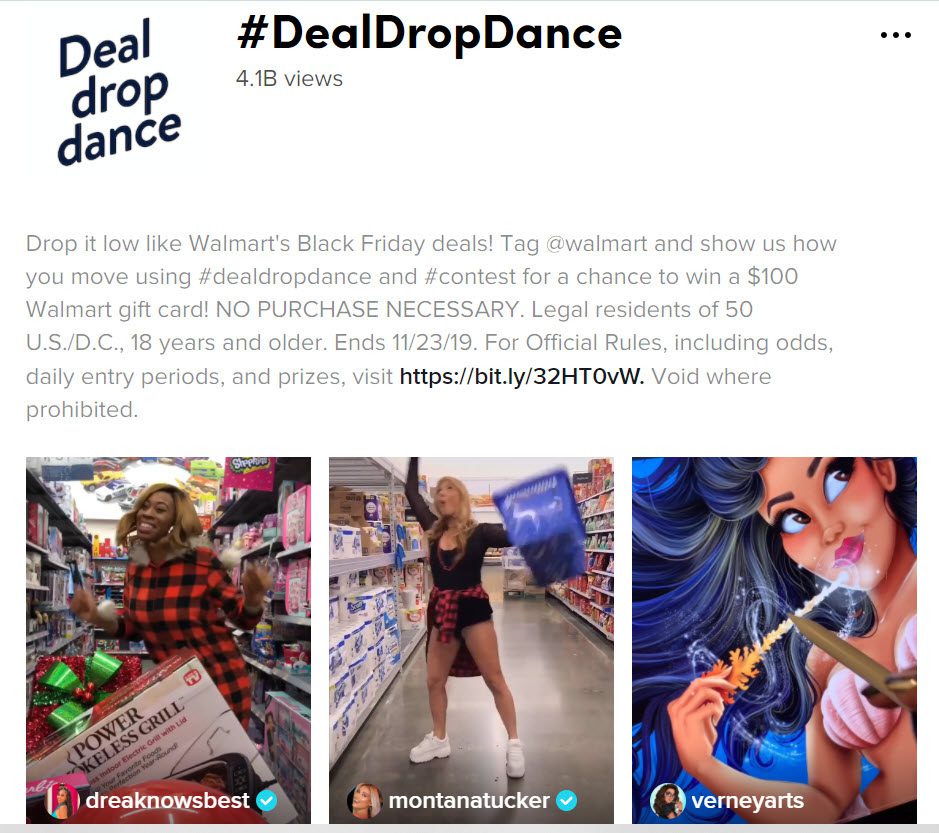 This year, Walmart launched its first TikTok promotion, inviting users to post videos of themselves doing a jig to demonstrate how happy Black Friday savings at the shop make them feel. The hashtag #DealDropDance was used in the campaign, and it has amassed 3.6 billion views on videos with the hashtag.
On the flip side, Instagram introduced the Shopping tab in 2020 as a way for users to discover new products. Facebook encourages retailers to use its built-in storefront, making uploading products easier. Pinterest promotes items for sale by using buyable pins.
Social media has become integral to our lives, and our reliance on mobile devices exacerbates addiction. More than 90% of social media users access their favorite platforms via mobile devices, and 54% use social media to research products.
Allowing for Customer Personalization
Personalizing a customer's online shopping experience is critical to retaining them. Consumers want assistance finding the required products, and they value a more personalized experience. Unfortunately, online shoppers will most likely avoid certain websites entirely due to poor product recommendations.
80% of consumers are more likely to buy from a company that offers personalized content and promotions – this typically results in a 20% increase in conversion rate for website users who are shown customized content.
To allow you to tailor your customers' experiences, your eCommerce platform should include essential personalization tools. If it doesn't, it's time to start thinking about re-platforming. eCommerce sites that embrace this trend invest in technology that allows them to send customized pop-ups, follow-up emails, and relevant marketing offers to their customers to provide a better shopping experience and strengthen their bond with them.
Implementing More and More Creative Advertising
Attracting prospects ' attention becomes difficult with simple ads, banners, and creatives, attracting prospects' attention becomes difficult. Therefore, to reach potential customers, you must implement creative ads.
Here's an example of creative advertising from 'The Christmas Miracle' Campaign by WestJet: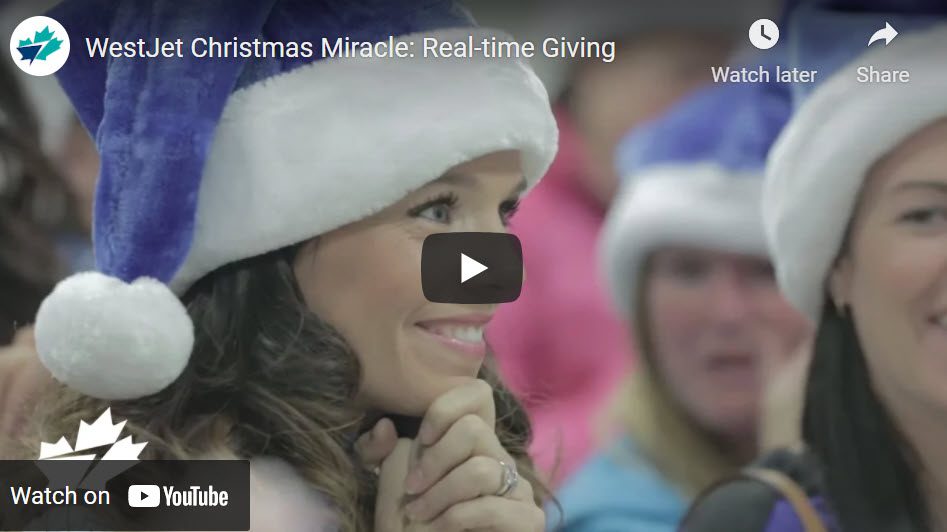 While boarding their flight, Santa asked passengers what they wanted for Christmas in the video. A group of volunteers purchased all of the gifts while the passengers were in the air. The visitors discovered their Santa gifts on the luggage carousel when they arrived at their destination. The campaign was a great viral success, demonstrating that the corporation shares the Christmas spirit and cares about its customers.
Regarding organic search engine traffic, ranking higher on SERPs will undoubtedly bring you more leads. The position, however, is insufficient to entice users to click on your search engine results.
Instead, you must take a strategic approach to your headlines. According to Hubspot's report on data-driven strategies for creative headlines, bracketed clarifications result in a 38% increase in CTR.
If you're operating PPC campaigns, your creatives should be straightforward and precise and describe the offered value accurately. Keep in mind that you're paying for clicks, not conversions. That means poorly-tailored campaigns or ambiguous value propositions will compel customers to click on the creative and then abandon the purchase.
Preference Towards Sustainability and Ethical Businesses
Sustainability isn't limited to eco-friendly brands and products. More businesses will incorporate sustainable practices as customers increasingly buy from purpose-driven brands. These practices will include making material changes to products and donating to organizations concerned with sustainability.
To connect with today's conscious customers, ensure your values align with your target customers. This alignment will increase trust and drive growth for your company.
Recent events have piqued the interest of many shoppers, and some actively seek to support — or avoid — businesses based on what they perceive to be a positive or negative ethical stance. Whether a company actively seeks out these customers is determined by various factors, including the company's target customer, mission statement, and appetite for engagement.
Take a look at Patagonia, for example: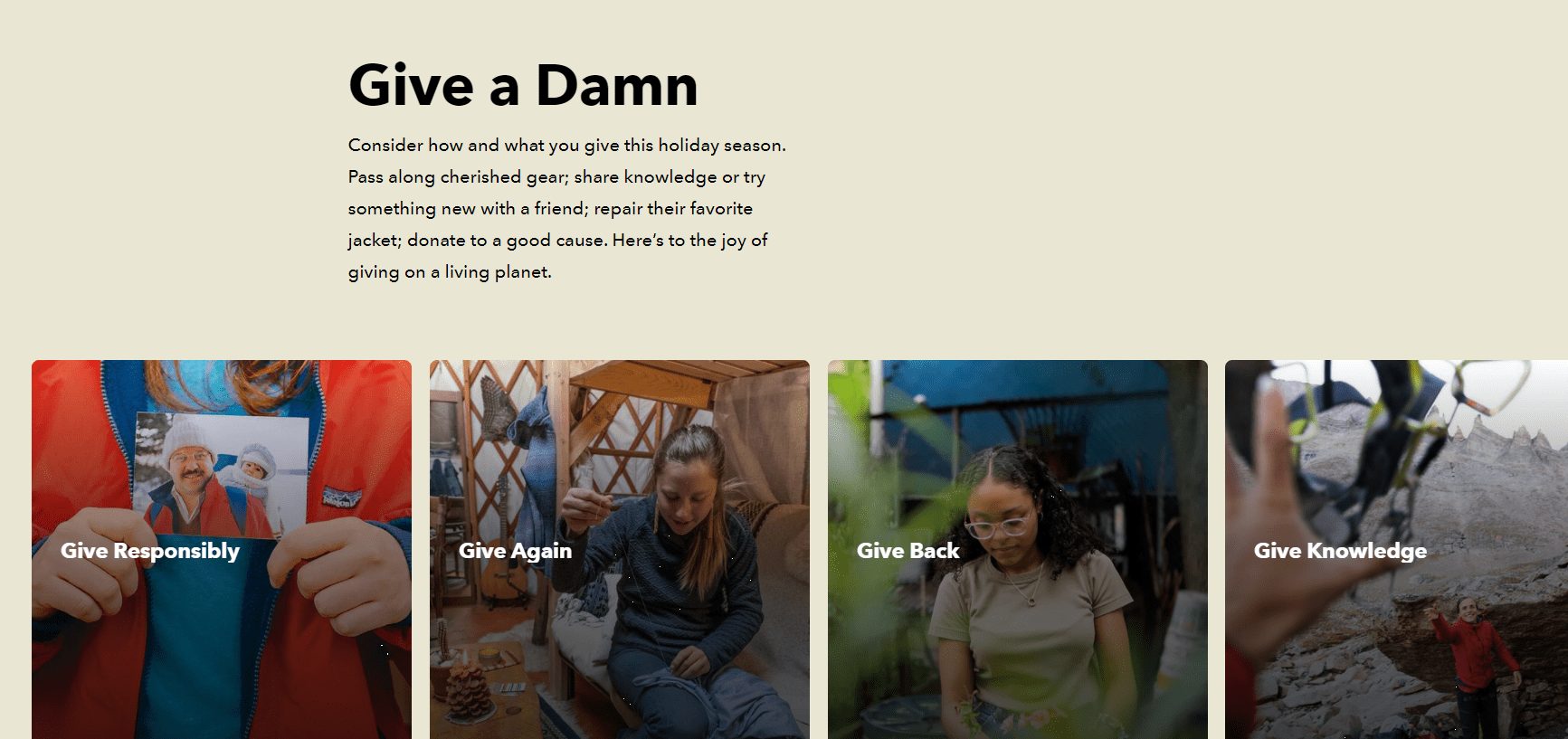 In a world governed by consumers, a slew of roadblocks appear to accompany every social media marketing approach. The decision to consume advertising is no longer in the hands of a single marketing team but instead is made by the customer.
Patagonia is an outdoor clothing company. Devoted to the individuals who like the outdoors, natural sports outdoors, and, of course, outdoor enjoyment.
They center their campaign on the subject of consumerism, particularly during the holidays, and how we should be more careful about what we buy as gifts. With so many people concerned about their environmental impact, Patagonia makes it easy to support and learn how to decrease those impacts.
The Rise of B2B eCommerce
A business-to-business transaction occurs between businesses, such as those involving a manufacturer and a wholesaler or retailer. 73% of millennials are involved in the B2B purchasing process. Many people have been perplexed by this generation, but they have some distinguishing characteristics that explain how and why they operate. For example, millennials grew up with technology, and up to 38% of them admit to buying the latest gadgets.
It's no secret that there has been a significant shift in B2B selling: the days of paper catalogs and complicated phone orders have given way to fully digitalized self-service shopping experiences, streamlined back-end processes, and improved customer service. As a result, B2B companies will be upgrading their eCommerce technology and capitalizing on eCommerce trends by 2022.
To stay competitive, your B2B company must invest in developing online catalogs, providing B2C-like shopping experiences, and providing quick and efficient fulfillment. A successful B2B eCommerce strategy will increase sales volume, higher average order values, and higher customer satisfaction.
Over to You
As can be seen, the world of eCommerce is rapidly evolving to meet changing consumer preferences. Simultaneously, eCommerce businesses are looking for emerging technologies to automate their operations' marketing, production, fulfillment, and other aspects.
More than ever before, consumers will expect a seamless, convenient, and memorable shopping experience in 2022. Investing in the right eCommerce trends will enable you to adapt to these constantly changing needs and preferences. To differentiate your company, determine which areas of eCommerce are growing and where you can invest in creating better online experiences.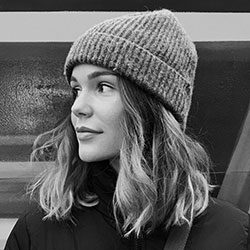 Gabriella is a Digital Content Writer and Marketer with a zeal for all things WordPress. When she's not researching and drafting the upcoming articles, you can find her in the open air exploring the outdoors with her dog.