More customers, more sales, and even more turnover? Increase online sales through strategic upselling, discounts, and bundling (product bundles/groups) as well as intelligent solutions such as "other customers were also interested/bought…" on Amazon, eBay, and other well-known marketplaces. Here we show you the top 10 Sales Boost Plugins for WordPress + WooCommerce for guaranteed more conversions and sales.
There are several ways to determine your average order value, but the basic calculation is as follows:
Average shopping cart = sales / number of orders
This results in the average value of all orders from your customers. However, you can calculate this by hand.
Google Analytics is one of shop owners' most popular methods to determine their AOV. The platform's eCommerce Overview report gives you all the necessary information to track these metrics.
You must fully integrate your store with Google Analytics and create campaigns to track and measure average order value and conversion rate.
So it's easy to calculate your average shopping cart value. But what about increasing it? Is it that easy?
The bad news first: It's not that easy – otherwise, every WooCommerce shop would be super successful.
The good news is that there are many ways and strategies to increase the average order value of your shopping cart. It's best to start with one of them, implement and optimize it, and then move on to the next – try to implement only some strategies at a time, but instead proceed step-by-step and correctly tailored to your shop.
The strategies to increase the average shopping cart value are based on one of the following approaches: Either you sell
the more expensive, better product (= upsell),
one or more complementary products (= cross-sell),
more of a product (quantity), or
combine the above approaches.
When upselling, for example, you convince the customer to buy the newer P30 Pro instead of the Huawei P20 Pro smartphone.
When cross-selling, you sell him insurance, a matching case, and a tripod in addition to the P30 Pro.
To increase the quantity of items purchased, you could offer the customer a "Family Pack" discount so that he can order a second P30 Pro for his wife at the same time.
The combination of all three would then be to sell two insurances, two cases, and a gimbal instead of a tripod.
In the following, we will discuss how you can implement these approaches to increase your average shopping cart value for your WooCommerce shop.
When should you try to upsell?
There are three moments during your customer's shopping journey when you can offer them an upsell related to their purchase:
While shopping
Your customers may have yet to decide on a specific product when shopping. Therefore, this is a great opportunity to display higher-priced product options or additions.
For years, Amazon has effectively used headlines like "Sponsored products for this item," "Frequently bought together," and "Customers who bought this product also bought…" to draw attention to other products.
As long as the items you recommend are related to what the customer is buying, you enhance the shopping experience.
When they view
Customers view their shopping cart for many different reasons than when they are ready to buy. They may want to see how many items they've added so far, check their total cost, or confirm that all the items they've added are there. This is the perfect opportunity to offer a bundle or cross-sell as the purchase decision is ongoing.
During
Checkout is a great place to offer add-ons like gift wraps and product warranties. But you can also make recommendations that increase the perceived value or convenience of the purchase. Adding batteries or accessories, for example, serves the customer's need by allowing them to buy everything they need for a specific product at one time.
WooCommerce offers many extensions that make it easy to increase online sales and serve customers through upsells. With these extensions, you, as an eCommerce store owner, can decide where and when product recommendations make the most sense for your store and customers.
WooCommerce Extensions to Make Upselling Easier

Here are the best WooCommerce plugins and extensions to help you increase cart size while improving the shopping experience for your customers for more sales and revenue on your WordPress + WooCommerce store. Some plugins offer a direct function, or you can use Loco Translate for translation. We are also happy to answer any questions you may have.
Intelligent discounts and vouchers (Smart Coupons)*

WooCommerce has a built-in coupon feature that allows you to create simple discount codes manually. However, if you want additional functionality, the Smart Coupons extension offers the creation of bulk coupons with unique codes. You can email coupon codes to thousands of customers quickly and easily, driving more customers to your website. Bulk vouchers are perfect for the holiday season or when you want to boost sales.
With the Smart Coupons extension, you can easily offer your customers store credit, gift certificates, or free shipping. In addition, you can offer discounts on higher-priced items, multiple coupons, and limited-time offers. You can also create beautiful branded designs for your coupons and gift certificates.
Just make sure to activate coupons in WooCommerce before using the Smart Coupons extension.
Also, Smart Coupons are compatible with Subscriptions extension, PayPal extensions, and many others.
Over 10,000 users agree that Smart Coupons are simple, reliable, and one of the most valuable extensions available to add value to your customers, increase online sales and drive traffic to your website. This is the all-in-one solution for discounts, coupons, and gifts.
See the coupon management documentation for more information on adding coupons to WooCommerce.
Checkout add-ons*
If you want to offer paid or free services at Checkout that apply to the entire order, e.g., gift wrapping, rush handling, or shipping insurance, use the Checkout Add-Ons extension.
If you need add-ons for individual products, use the WooCommerce Product Add-Ons Plugin * extension.
Checkout add-ons also allow you to add fields directly during Checkout, e.g., B. a license number or a file upload if you offer printing services. You can also add fees or discounts.
You can decide where to place the checkout fields on your page before or after the payment information. It's fully customizable.
Checkout add-ons are compatible with subscriptions and one-page Checkout.
Cart add-ons*
The customer's shopping cart can contain anything they consider. However, he can still add more items. Cart add-ons allow you to cross-sell and upsell by recommending other products on the cart page.
Adding images and descriptions that you may also like will give your customer additional options beyond what they already have in their cart. This could be an upgrade from a standard to a deluxe model that they may have missed when they made their purchase or a related product that came with their purchase.
Studies have shown that sales increase when customers receive product recommendations at this point in the shopping experience.
Cart Add-ons extension allows you to use your recommended articles via widgets, shortcodes, or directly in your theme.
Take advantage of such an easy opportunity to increase your sales.
Screenshot of the Cart Notifications extension showing a Free Shipping notification.
Cart Notices*
Ever wanted to remind your customer of something you bought at the Checkout, e.g., B. "Add another item for free shipping" or "If you order in the next 10 minutes, your product will be shipped today"?

Add as many messages as you like to the cart or use shortcodes elsewhere with the Shopping Cart Notifications extension. You increase your sales by using short notes to motivate your customers to spend a little more or buy now.
There are five different types of notifications you can set with Cart Notifications:
Current order quantity
deadlines
Referrer (where does a visitor come from)
depending on the products in the shopping cart
depending on the categories in the shopping cart
Set minimum and maximum quantities, specific product triggers, active days, and deadline hours
For example, if your customer has $88 worth of items in their cart at Checkout, they might see a message telling them they can get free shipping for $100.
There is also an option to hide notifications when a specific product is in the cart. For example, suppose you have a discount for purchasing a particular accessory with a product, and the customer already has that product in their cart. If you set "Hide hint," no hint is displayed. However, the notice will appear if they remove the product, reminding them of the discount for buying both items.
You can also cross-sell by recommending other products with messages and adding a call-to-action button.
Cart notifications are a great way to increase sales by giving customers a reason to spend a little more while still feeling like they got a deal.
A very good extension now included in the standard package in our WooCommerce shops is the overview for shopping cart abandoners with the option to contact them. For this, we use the YITH WooCommerce Recover Abandoned Cart Plugin, which is very powerful and combines analysis, marketing, and ease of use.
Product packages/groups (product bundles)*
Selling a bundle of products at a discounted price is one of the best ways to increase eCommerce sales. The Product Bundles extension allows you to create product bundles, assembled or unassembled products, and kits.

The extension also lets you recommend optional items and create pick-and-mix packages. You can also pack parts into complete products, whether pre-assembled or as kits that the customer has to assemble.
You can customize the package price, shipping, grouping and offer volume discounts.
Product Bundles works with various other extensions, including Subscriptions, Name Your Price and One Page Checkout.
Feel free to check the rest of our articles on our blog or watch Kubio tutorials on Youtube.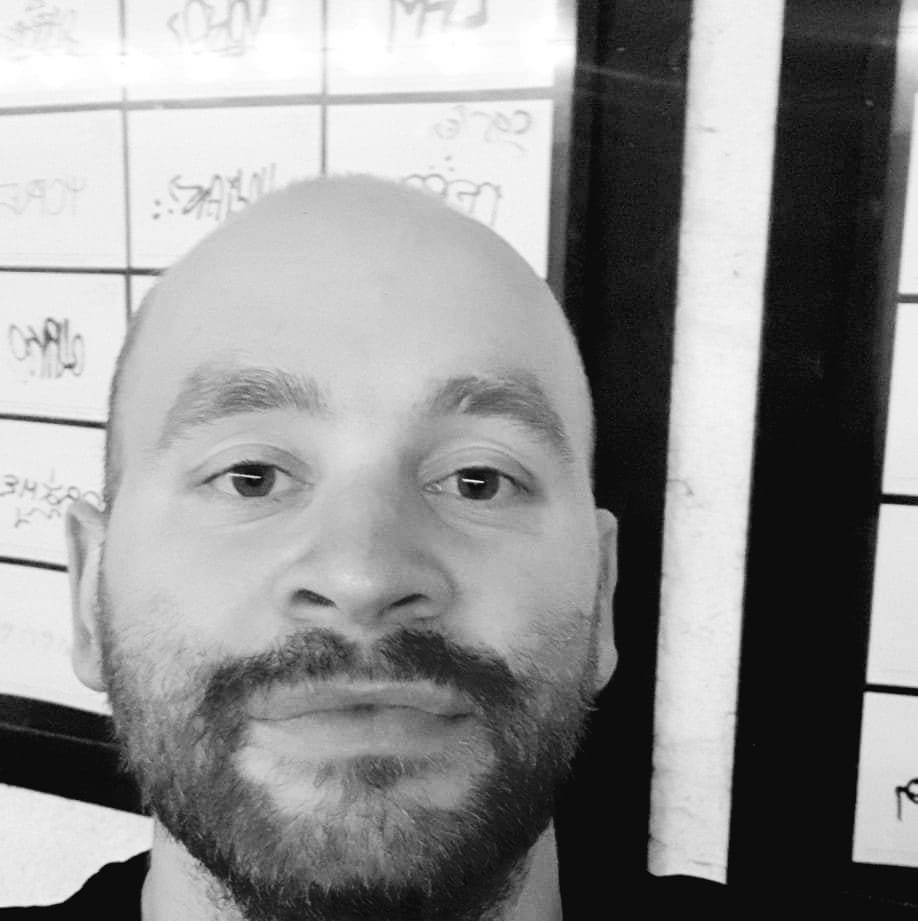 Flavius is an online marketing specialist with experience in the digital field. He is passionate about everything that means the online world, sports, but also crypto.