The rapid and accelerated growth of online shopping has made eCommerce websites built in WooCommerce increasingly sought after. If you have an online store developed on WooCommerce WordPress, you will be interested in optimizing product pages to increase conversion rates and sales.
Even if you have a large number of visitors to your site, a high percentage of them must convert.
According to studies by Statista, online commerce has increased by 12% year over year, so it's important to optimize your online store as well as possible if you want to have a higher conversion rate!
Customizing a product page in WooCommerce helps to add some custom elements that can bring more value to the users of the online shop.
In this article, we want to help you discover the different ways to optimize your WooCommerce product page to better encourage your website users to add products to their cart and buy more from you.
1. Use video of your products
Nowadays, the most consumed type of content is video because it is a good way to engage potential customers and give them a different perspective on your products. We recommend adding explainer videos of your product from different angles and focusing on different features.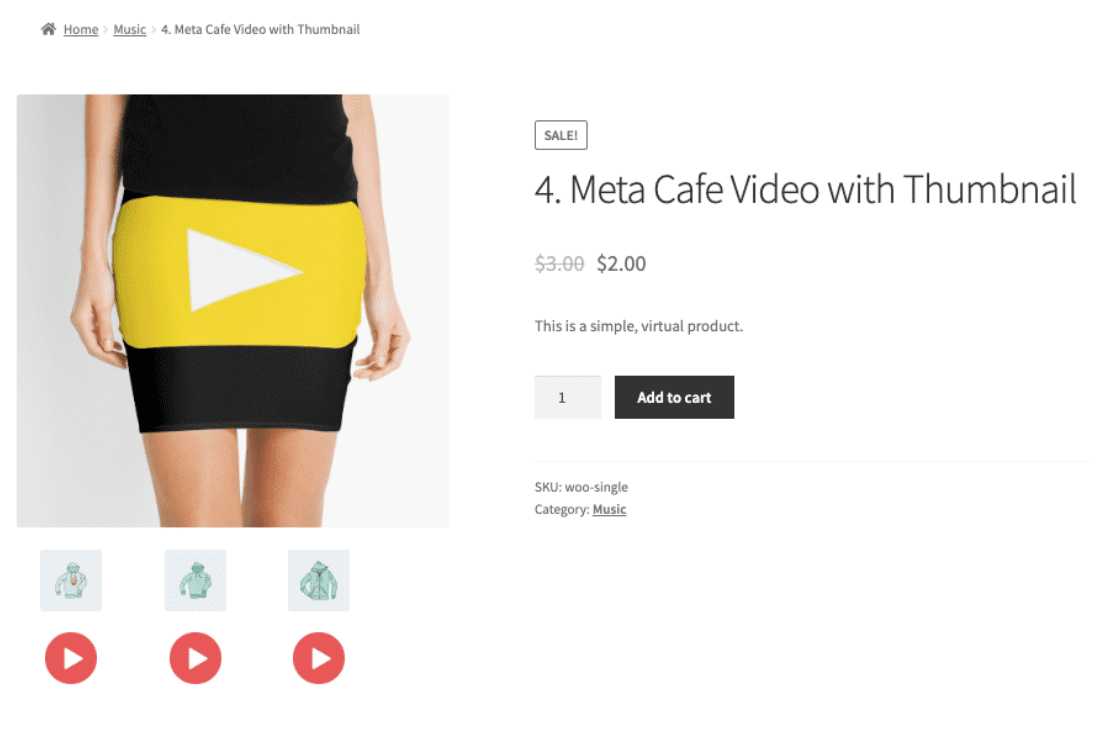 This way, users on the website will see your product clearly and will be more inclined to buy. Hubspot stated that 90% of online shopper prefers to use video content compared to images as it makes the decision process much easier. Whether you are operating a clothing store or an appliances-based store, we always recommend you to create and add a short video on your product page.
2. Pick high-quality product photos
If you have high-quality photos of your products from different angles, then surely, users in your store will be more attracted to your products.
After all, it is essential to provide clear images of the products you sell if you want to increase sales.
Make sure that your product pictures show key details of your products so that users can see the benefits and key features.
Also, we recommend compressing all your product photos so that your WordPress site will load faster. By default, you can use different images for product catalogs, single-product images & thumbnails.
Here are some tools that will help you compress the images on the website as well as possible:
EWWW Image Optimizer:
Images with too large sizes are not recommended because they directly affect the loading speed of your website. Let EWWW Image Optimizer help you make your site faster, improve your bounce rate, and boost your SEO.

EWWW IO is the only plugin that lets you optimize images using tools on your own server (jpegtran, optipng, pngout, pngquant, gifsicle, cwebp).
Compress JPEG & PNG Images:
Make your website faster by optimizing your JPEG, PNG, and WebP images. This plugin automatically optimizes all your images by integrating with the popular image compression services TinyJPG and TinyPNG.
We recommend using at least 3-4 images on your product page to offer the experience to your shoppers. Make sure you are using high-quality images on your product page because an unprofessional photo or low-resolution images with difficult visuals can drive away users from your store.
So with the free version, you can optimize up to 100 images for free per month.
3. Use product names and descriptions that are as qualitative as possible
It is important to provide as much detail and present as clearly as possible the benefits of the products you are marketing. That's why add titles that contain key phrases to help your product page rank better in Google.
In addition to this, we recommend adding key benefits, elements that differentiate your products from competitors, bullet points, and unique selling propositions to product descriptions.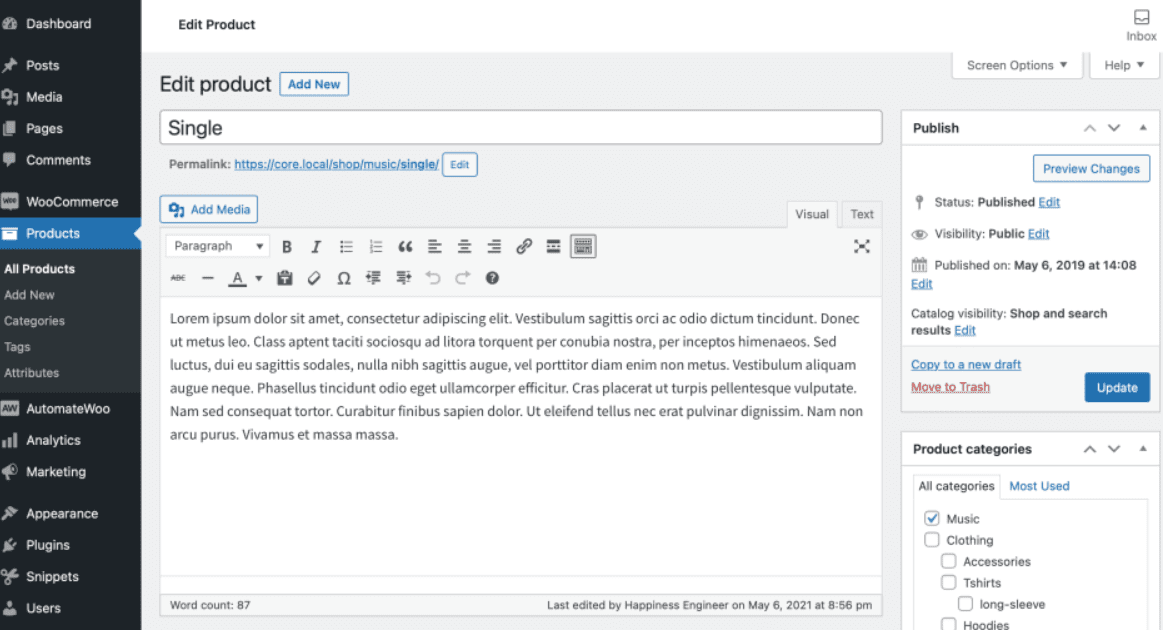 To create an effective product name, make sure to describe your product, what it is about and how it can help visitors. Giving detailed product names will make it easy for the customer to select and purchase the product.
How to write persuasive product descriptions so that you can increase conversions:
The first step is to understand your client – what are his needs, what are his wishes, and the criteria for choosing your product. After you have this information, you can go to the next step – that of writing the copy for the products.
Here you can use short but concise paragraphs, easy-to-read font and medium size, bullet points, and short sentences.
4. Use some scarcity tactics to increase conversions
You can use some marketing techniques to encourage online purchases on your WooCommerce website.
These include scarcity techniques such as limited-time/quantity offers, countdown timers, and limited-time price discounts.
Besides that, you can use an exit-intent popup to inform users who want to leave the site about offers and discounts of the store.
4. Create a more persuasive CTA button
Every product page has an end goal that it must fulfill – to add the product to the cart and go to checkout. This means that users who are on the product page must be interested in putting the product in the cart. For this, you need to apply the above techniques and, in addition to that, have a CTA button as more persuasive.
You can be creative with the CTAs on your product page but don't make it too confusing for someone who landed on your product page with the goal of making a purchase from your store.
5. You can offer free delivery above certain thresholds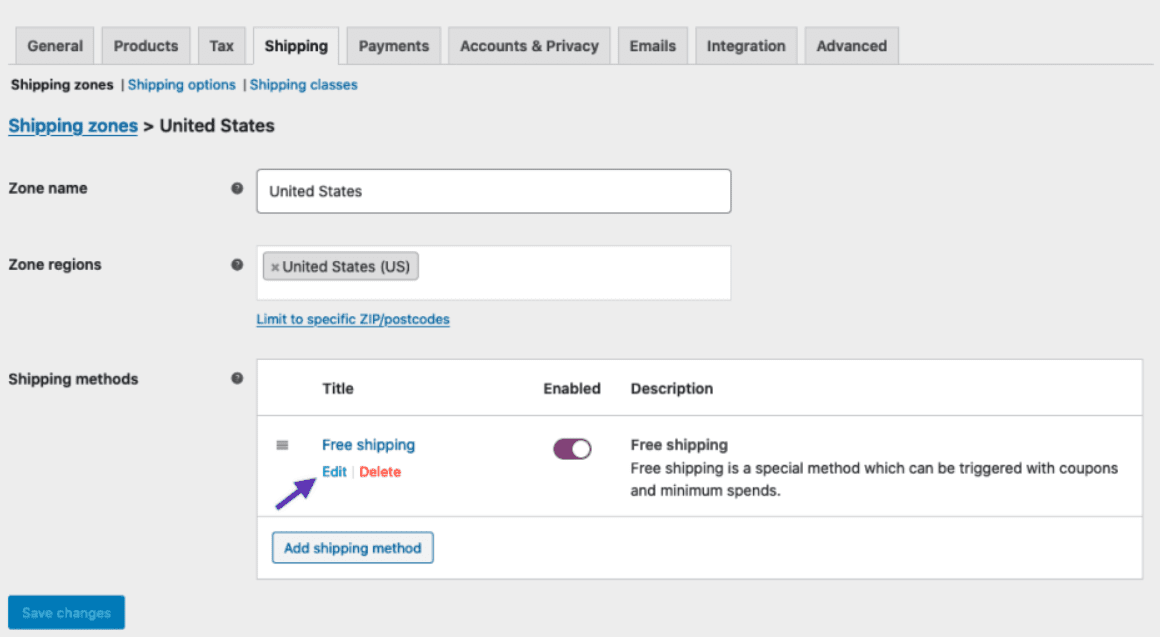 To encourage more purchases on your website, we recommend a new technique often used by online stores that have WooCommerce.
You can offer free delivery on orders over x USD/Euro.
In addition, we recommend making these free shipping thresholds as visible as possible if you want users to order above that threshold.
6. Add a wishlist option
Studies show that about 90% of users do not buy on their first visit to a website.
That's why you shouldn't expect new users to convert immediately. Some customers need more time to think and research. For this, you can choose to install a wishlist module in WooCommerce to help you with this.
7. Customer review and star ratings
There is no longer any doubt that customer reviews are the best social proof you can display on your product page. That is precisely why it is important to display real customer reviews, ideally images of customers using your products or even video testimonials.
Having a few negative ratings and comments wouldn't damage your brand but would instill a sense of dependability among your audience.
Now that you have learned 7 methods for optimizing product pages in WordPress, we invite you to apply the ones you consider the most suitable for your online store.
Good luck!
Feel free to check the rest of our articles on our blog.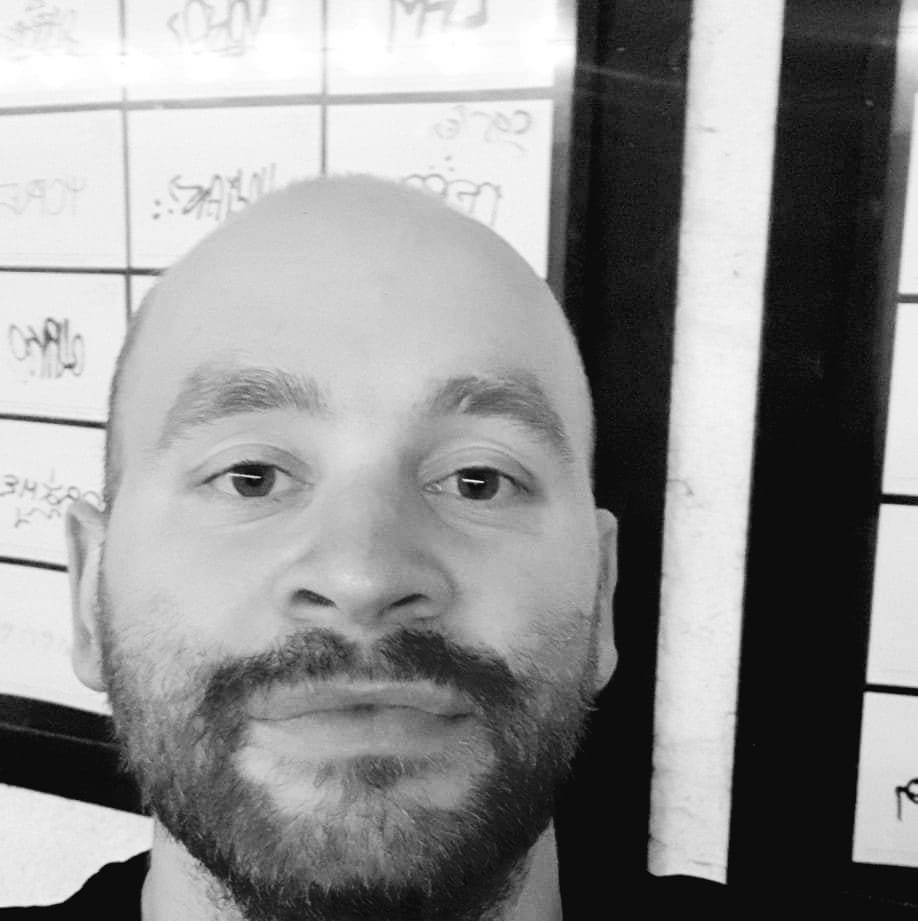 Flavius is an online marketing specialist with experience in the digital field. He is passionate about everything that means the online world, sports, but also crypto.