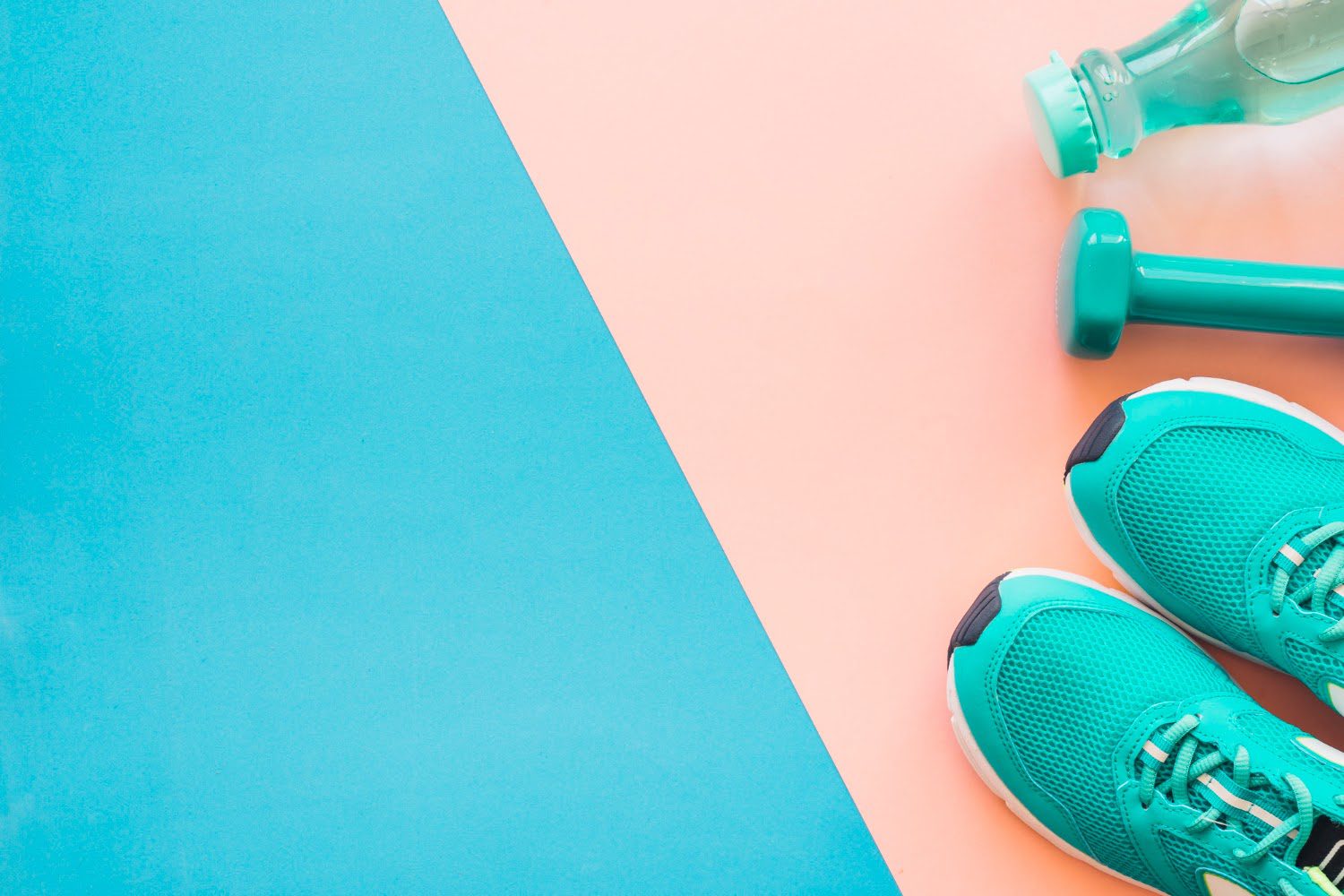 If there is one industry that is tailored for digital marketing, it is the sports and outdoor industry. Just think about it. Being online, engaging with customers and fans, and using optimized websites and social media are all part of digital marketing, right?
And what industry lends itself better to such highly visual sales and marketing channels than sports and outdoor activities, where every venture presents an opportunity to create an engaging visual to market your products?
Because of this visual aspect, sports and outdoor brands have a significant advantage in today's digital marketing landscape. Therefore, it's no surprise that the industry is raging at such a high competitive level.
In this article, we'll walk you through some of the most efficient marketing strategies for your sports website to keep you at the top of your game, as well as dive into marketing strategies used by Adidas, Nike, Patagonia, Converse, and so on.
Are you ready? Let's get moving!
But first…
Why would you need a marketing strategy for your sports brand?
That's like asking why you would add salt to your food. It just gives the extra boost that it needs.
The use of sporting and sports-related events to promote a brand or a product is known as sports marketing. This type of marketing allows businesses to use sports' popularity and attention to promote a brand or product. The marketing and promotion of live sporting events fall under the umbrella of sports and entertainment marketing.
Influencer marketing, email marketing, video content, and athlete endorsements are some of the most common forms of marketing that we see daily while watching sporting events. Sports marketing also contributes to the creation of a brand image for a healthy, successful lifestyle that many people aspire to live. This type of image lends credibility to your brand and makes you more appealing to potential customers.
However, let's break down each of these to see what you're dealing with. 👇
Leverage Influencer Marketing
Influencer marketing is the latest digital marketing buzzword, but how does it work?
Simply put, it is the use of influencers to market your key message rather than marketing directly to your target audience. According to research, one-third of consumers do not trust traditional advertising and will not follow or engage with your brand online.
What's more, influencers provide you with relaxed and relevant access to their niche audience. Let's see a couple of examples.
To this day, Adidas is teaching us all the fundamentals of influencer marketing. Karlie Kloss collaborated with her brand partner, Adidas, to create her first collection. Karlie hopes that this collection will inspire women of the next generation to pursue their passions and achieve their goals through sports. See the catch here? It's all about appealing to emotions while still marketing your products.
The most vital selling strategy for fashion brands, in particular, is creativity and ambition. Adidas is known for innovating and bringing its designs to life. And, through influencer marketing, they can build strong relationships with influencers and customers while motivating them throughout their brand campaigns.
And speaking of athlete influencers, let's have a quick look at Adidas's Instagram account, where all the influencing happens.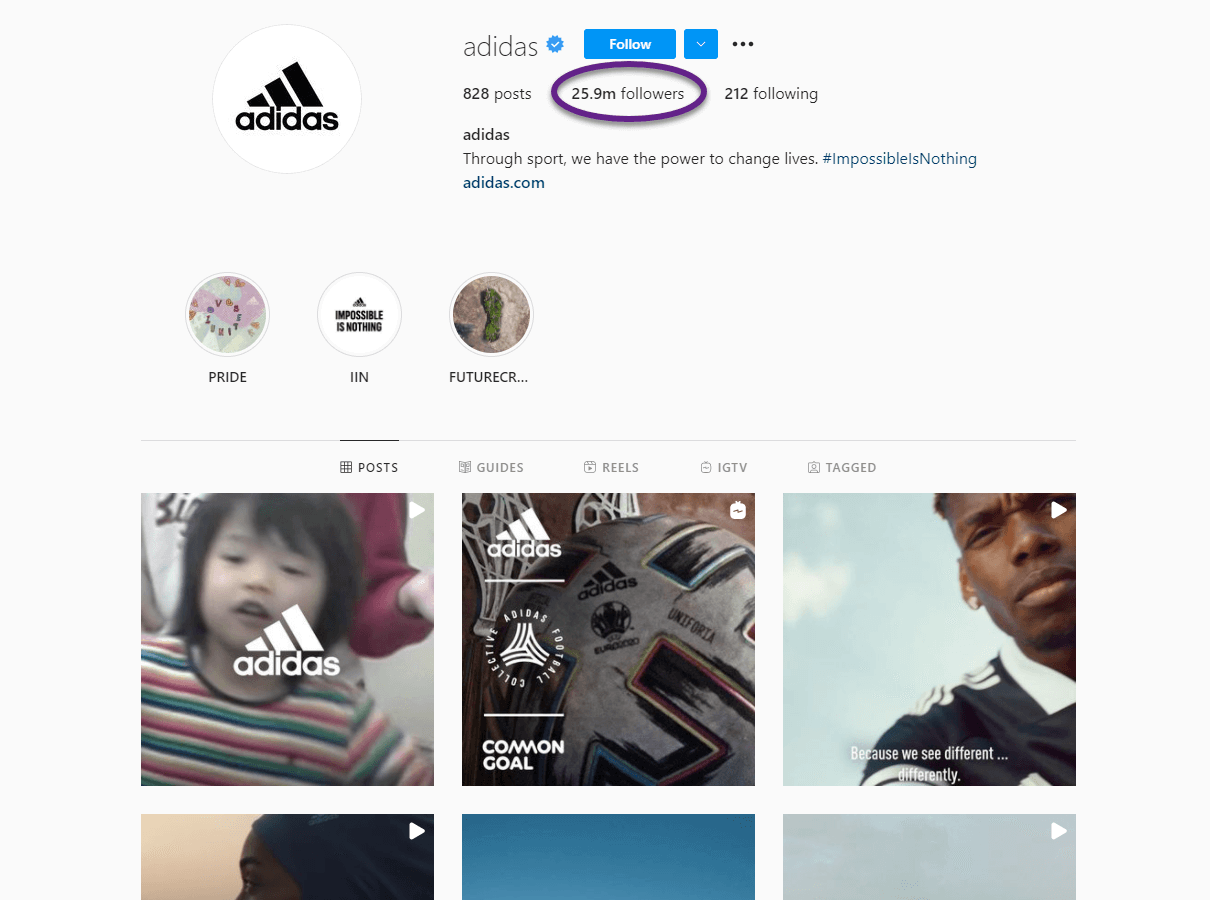 As you can see, the number of followers is quite daunting. Professional athletes have been used to promote a wide range of businesses, products, and services for many years. Just like Adidas has. Athletes and social media have combined to create a new level of competition.
Top athletes are still regarded as pop culture celebrities, but due to their direct lines of communication with fans and followers, they are increasingly working as social media influencers. Athlete influencers already have a built-in fan base and constant exposure. That is why they are so beneficial to brands to collaborate with.
Not to mention that when you have such several followers, it's easy getting the spotlight all for yourself.
Another example here would be the collaboration between Nike and Travis Scott. Of course, Scott is just one name on a long list of musicians and entertainers who have collaborated with the world's biggest sneaker brands.
However, Scott's growing influence in the world of sneakers is usually described in terms reserved for unstoppable acts of nature, such as the "perfect storm" that explains his success. And Nike wasn't going to back off from such an opportunity.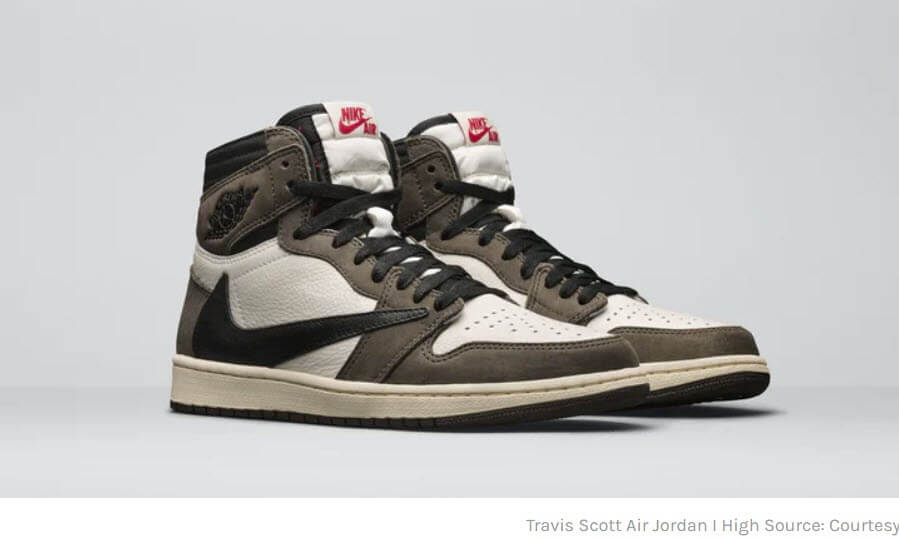 Here's a picture from Scott's Instagram featuring the Jordans.
What was the outcome? The Air Jordan 1 High OG TS, hip-hop artist Travis Scott's latest eagerly-anticipated shoe collaborative project with Nike Inc., SOLD OUT hours after its global release.
The bottom line is that if you believe you can handle researching influencers, reaching out to them, negotiating a price with them, co-creating content, analyzing data, and all that fun stuff, the results will most definitely not be delayed.
Improve On-Page Information
On-page and off-page improvements are the two types of SEO best practices. On-page improvements are exactly what they sound like: changes made directly to a website page. Off-page techniques occur outside of the website and will be discussed in a subsequent blog post.
The on-page changes discussed below can also be done via your website's content management system (CMS). A sports website CMS, such as Engage Sports', eliminates the need for specialized programming knowledge and makes SEO optimization much simpler.
Let's take a look at what you should be paying attention to:
Page URLs: Your URL must be readable by your visitors but by your search engines too. Search engines, like humans, read the words in your URL to determine what the page will be about. That is why, to provide a better comprehension of your content and target, you should not use dynamically generated URLs and customize them.
Meta descriptions: Meta descriptions are summaries of each page of your website. As part of the search result, meta descriptions will appear beneath your page title. A meta description provides Google and visitors with a quick overview of your website and each page. Meta descriptions should be no more than 160 characters long.
Optimize page content: The page content is all of the text that visitors can read on your website's pages. The more your content integrates keywords and phrases, the more likely your site will feature prominently in search engines. When writing your copy, take the time to incorporate all of your keywords and phrases while keeping it readable and logical. Copywriting is a true art, and its rewards can be enormous.
Embrace Email Marketing and Marketing Automation
First off, if you have no clue what they are, you can check out our article to get a better understanding before unleashing a plethora of information.
You may think that email is out of date in the age of social media, but it is still an effective way for businesses to reach out to their target markets and past customers, keeping them up to date on company news, new products, and more. Curating an email list is a difficult task, but it is well worth the effort.
The primary goal of email marketing is to engage readers in the company's initiatives and activities. Email marketing is still one of the top things to use to expand your own business and brand, whether it's to inform, educate, or sell.
Let's take a look at how the sports giants are doing email marketing.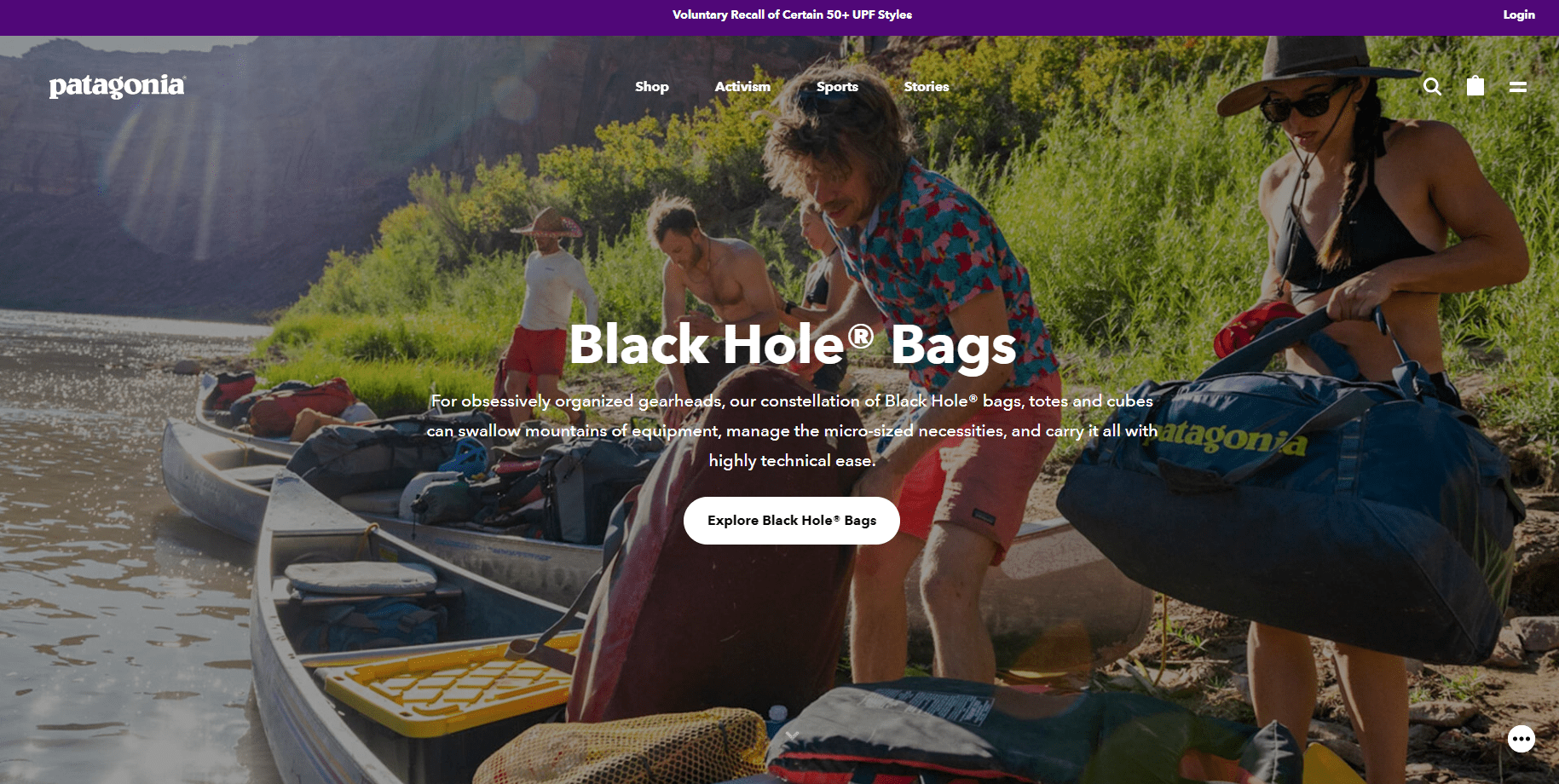 Patagonia, a manufacturer of high-end outdoor clothing, is well-known for its numerous environmental sustainability initiatives. The company is famous for promoting secondhand clothing and encouraging customers to think twice before purchasing their products.
The company's added value has always been to create long-lasting products that allow its customers to live more environmentally responsible lives, even if it implies spending a little more than usual.
But let's go a bit further and analyze their email content.
Their emails include interesting blog posts, interviews, information about film tours, and social issues for which they raise awareness. They also have promotions and new product updates, but they do an excellent job at keeping people engaged even when they are not looking to make a purchase.
This is what you'll get as soon as you sign up for their newsletter: 👇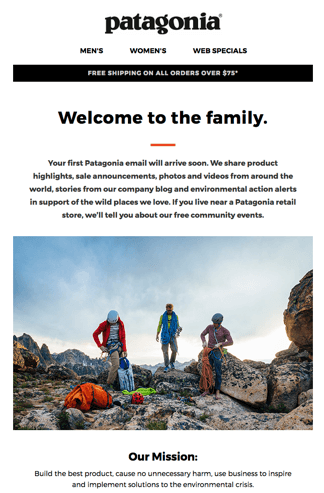 Patagonia not only has engaging content, but they also provide a preferences section where you can adjust your basic demographics and email frequency.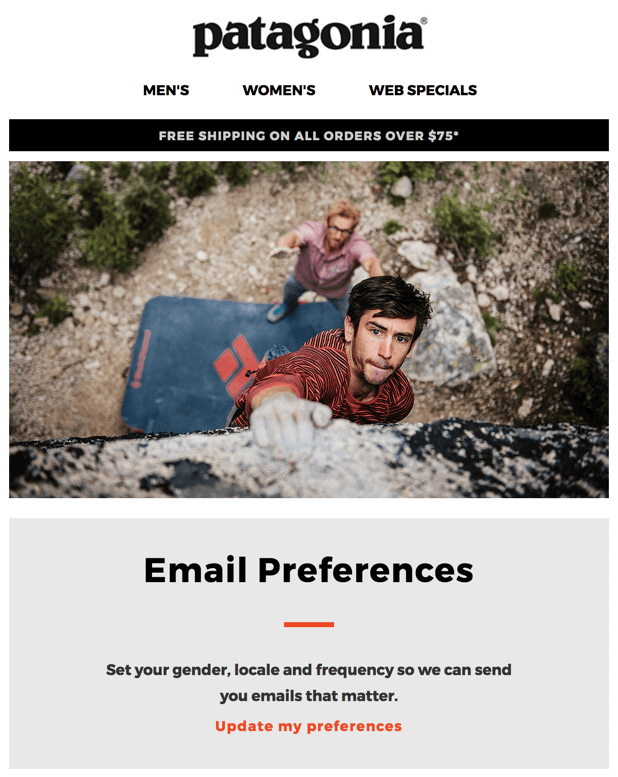 Patagonia stands out from the rest of the sporting equipment manufacturers in that you have a reason to open their email even if you have no intention of purchasing anything.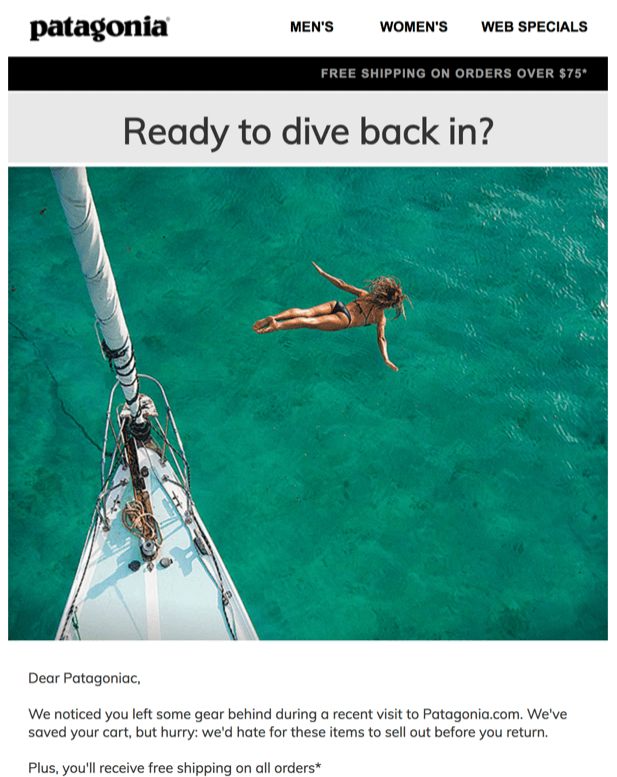 Patagonia has also incorporated a cart abandonment email, which includes a link back to the user's shopping cart, allowing them to complete their purchase.
Patagonia has a couple of incredibly well-executed automated emails, starting with a killer welcome email that appears to follow best practices, including stories, promotions, and so on. We've compiled a few examples for you to view for yourself.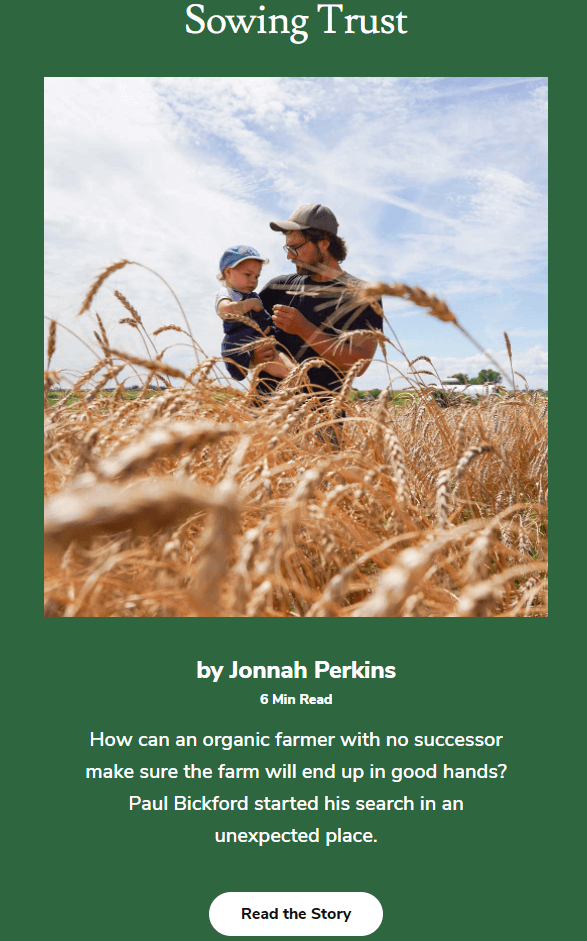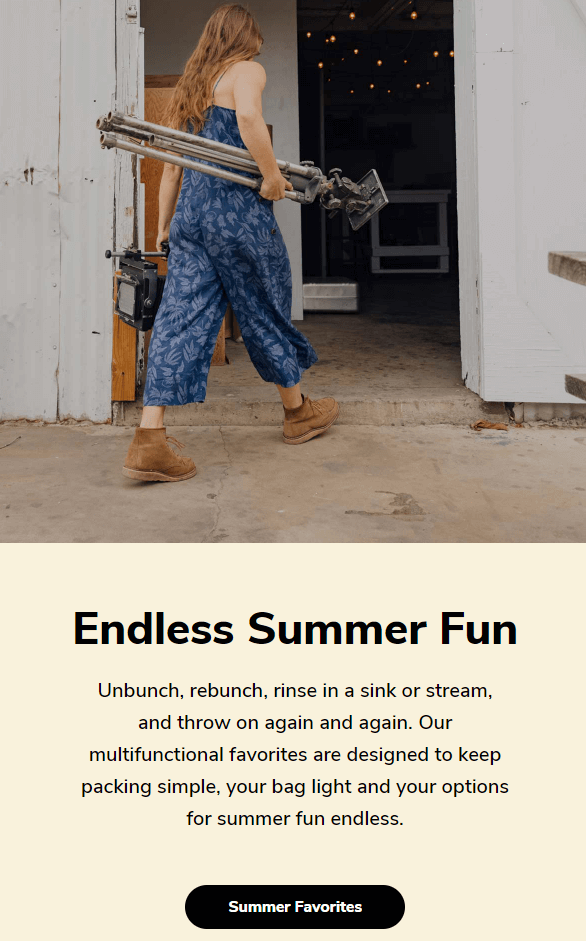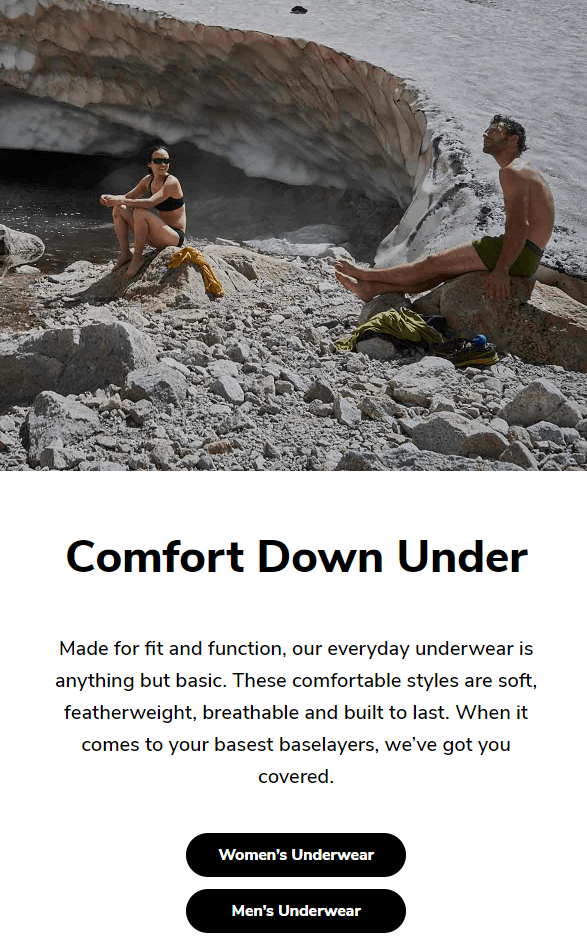 Needless to say, it exceeds our expectations. The "buy now" strategy doesn't work in the long run, therefore the folks from Patagonia work hard to keep its members interested with intriguing blog entries, events, and social causes.
Now let's move on to a brand that we've already discussed but that brings so much to the table that it's hard not to acknowledge it.
Nike is one of the world's most well-known athletics brands. Here's a quick preview of what you'll get after you sign up for Nike's email list.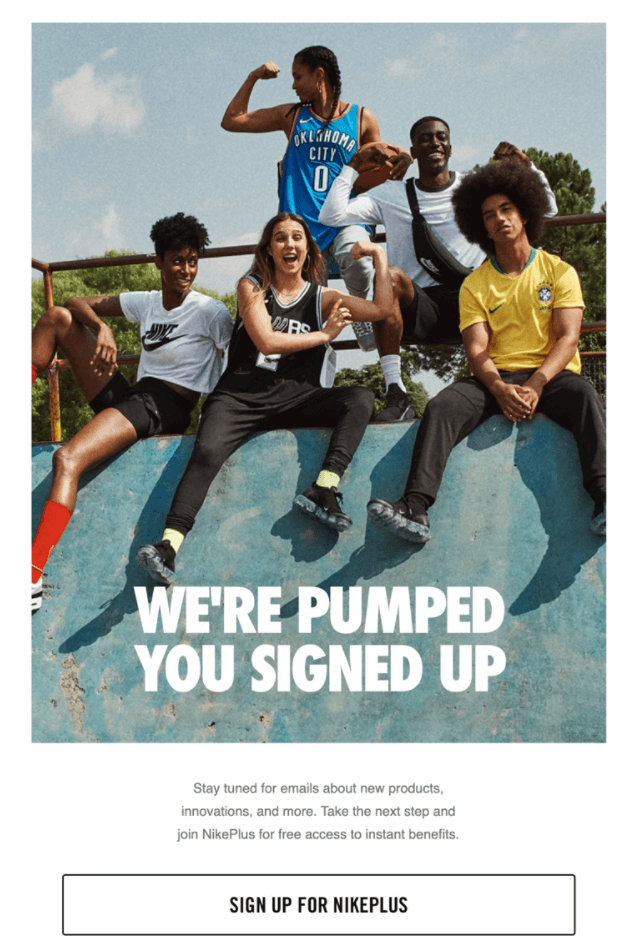 Some welcome emails simply offer a warm greeting. But, perhaps in keeping with their infamous "Just do it" slogan, Nike triggers something in you that really makes you want to start moving.
They invite you to join NikePlus, a gamified member platform with exercise and shopping apps, access to Nike experts who can help you pick the perfect pair of sneakers, and other member-exclusive perks, right from the start.
Similar to Patagonia, they also have a stories section on their website, featuring all kinds of stories from coaching to culture and community, keeping their visitors engaged.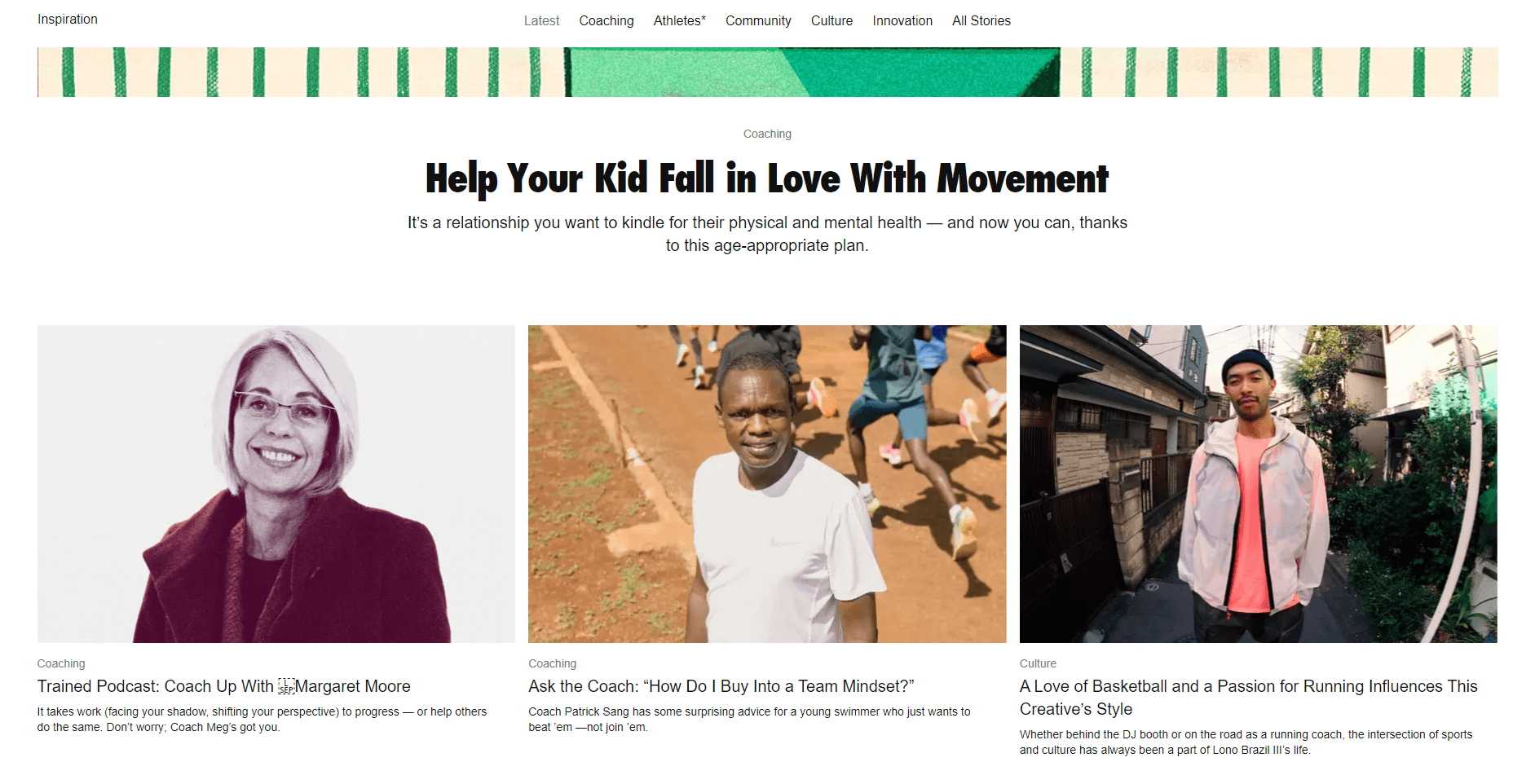 Why is storytelling such an important marketing tool? With the continued growth of social media and content marketing platforms, there has never been a better time – or a more important one – to make the narrative a vital aspect of strategic marketing strategies. After all, as communicators, we're in the business of selling ideas, information, and reputation.
Converse began as an independent rubber shoemaker in Massachusetts in 1908 and has since developed into one of the world's most iconic footwear companies, with a storied history that has drawn worldwide audiences year after generation.
Let's see what emails they provide.
Here is an email from Converse regarding their custom design program. They inform you that they have added new colors and prints to their gallery, which you can use to personalize your pair of Converse. They also provide links to their current collection in case you need some inspiration.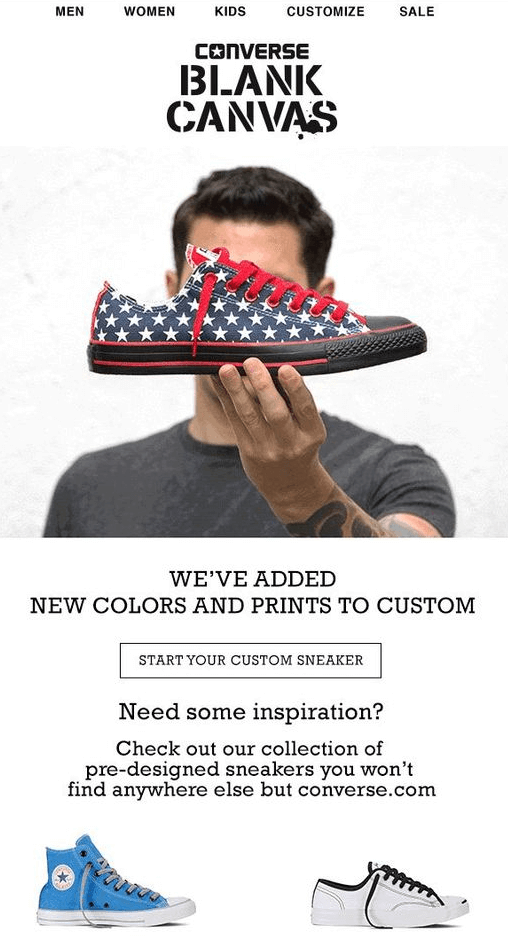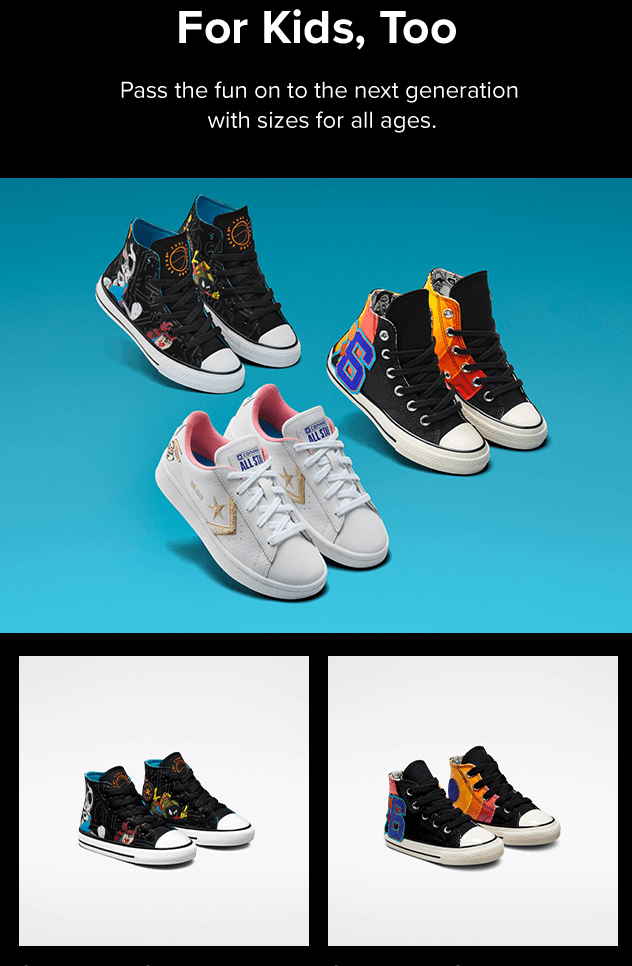 Conscious product advertisement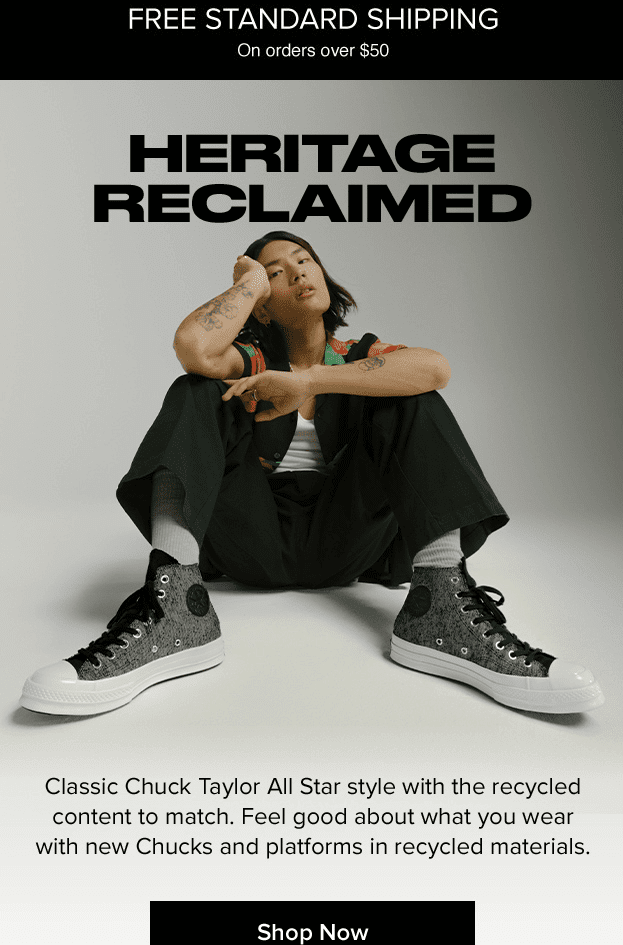 Converse believes that providing a tailored experience is critical to reaching more customers throughout the world and that one of the most effective ways to do so is to implement a personalized and scalable marketing automation plan that speaks directly to each of their clients.
Have your customers involved
User-generated content is a powerful digital marketing strategy for many industries but it works especially well for sports and outdoor brands because it encourages consumers to interact with the products and promote them further.
Tentree is a green outdoor clothing company that is committed to producing environmentally friendly clothes. They do so by developing social media and web content centered on promoting their goal of planting one billion trees by 2030 (thus the name), promoting their environmentally friendly manufacturing method, and collaborating with philanthropic groups.
If you visit their website in search of product reviews, rest assured that you will not be disappointed. Here's an example of how they enlist the help of their customers to increase traffic and sales.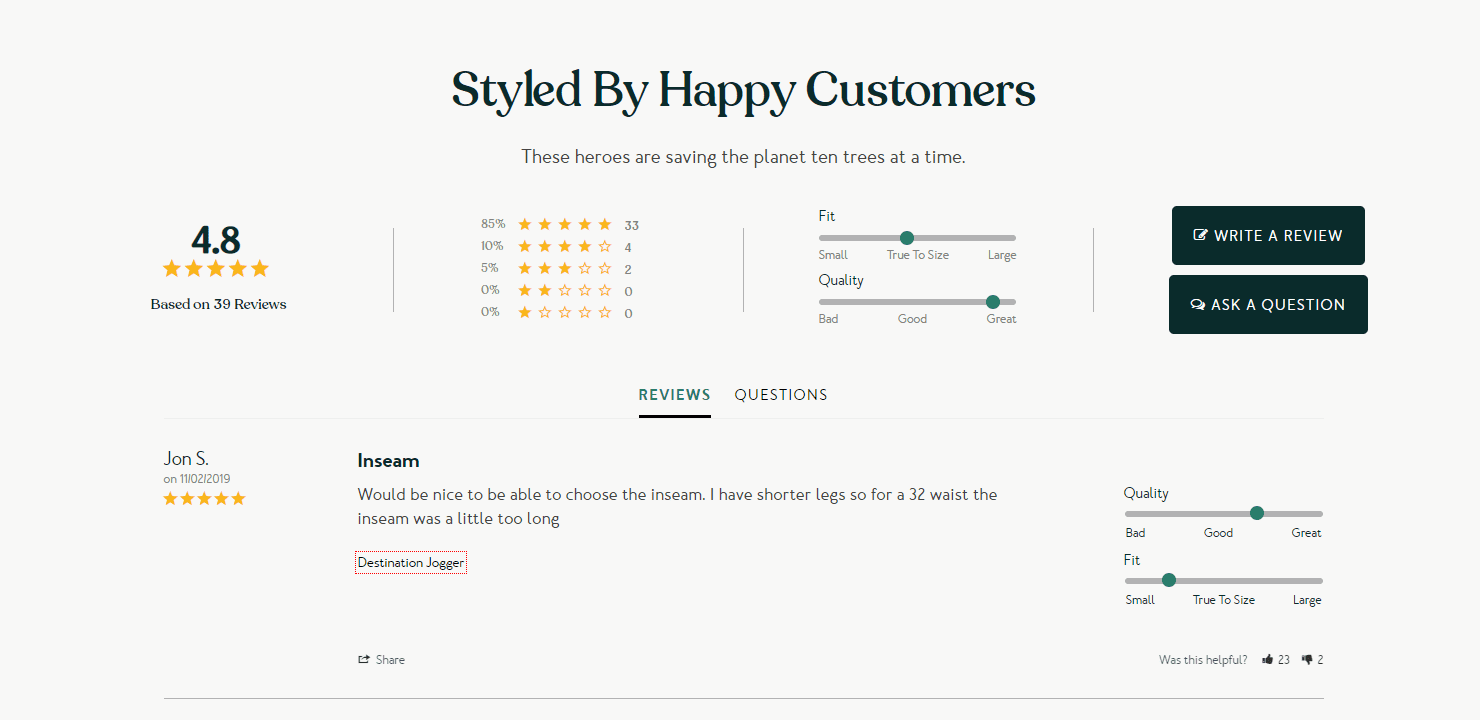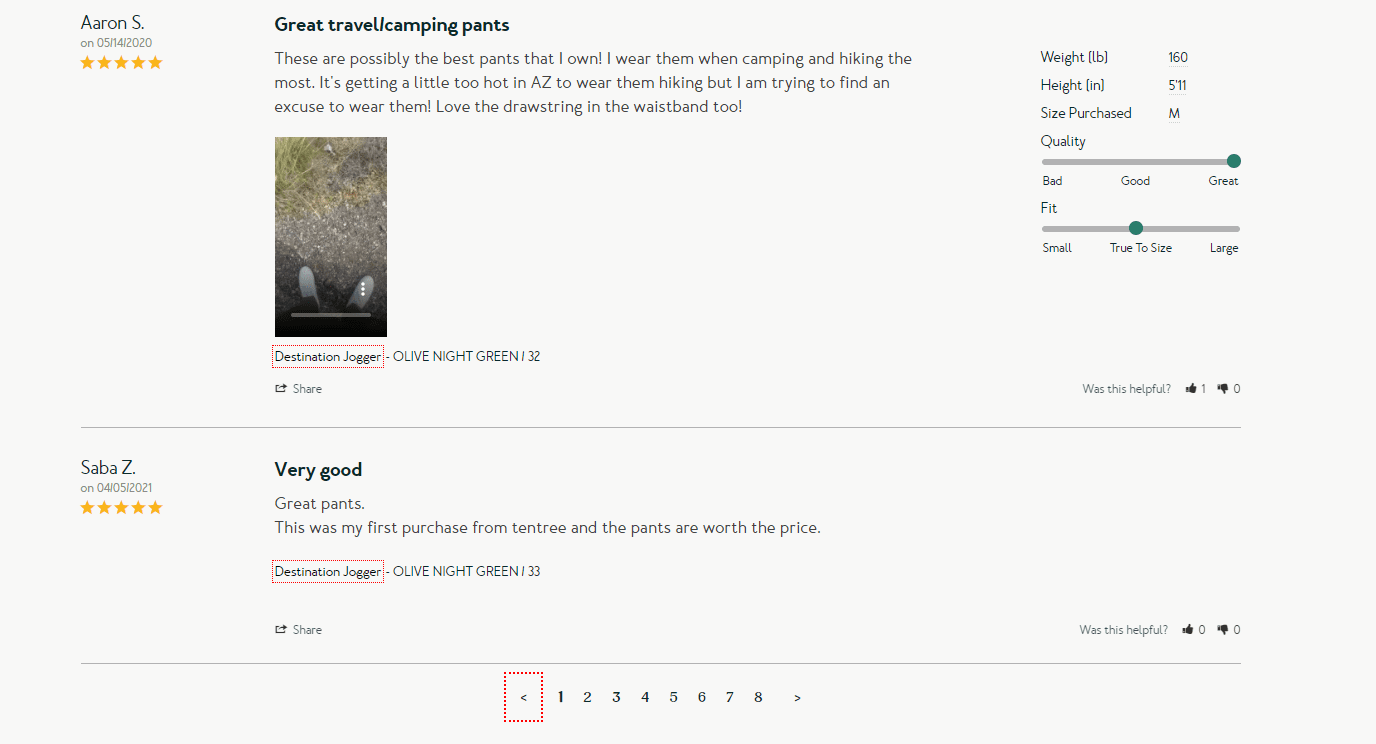 Many people enjoy seeing their reviews featured in this manner, so implementing a strategy similar to this could help increase engagement and reach for your brand. Not to mention the positive feedback you'd receive from customers.
Embrace Video Content
Video is becoming one of the most effective ways for brands to reach out to new customers. Sports brands, in particular, are proving how effective viral video content can be as part of an overall marketing strategy.
Let's see a couple of examples.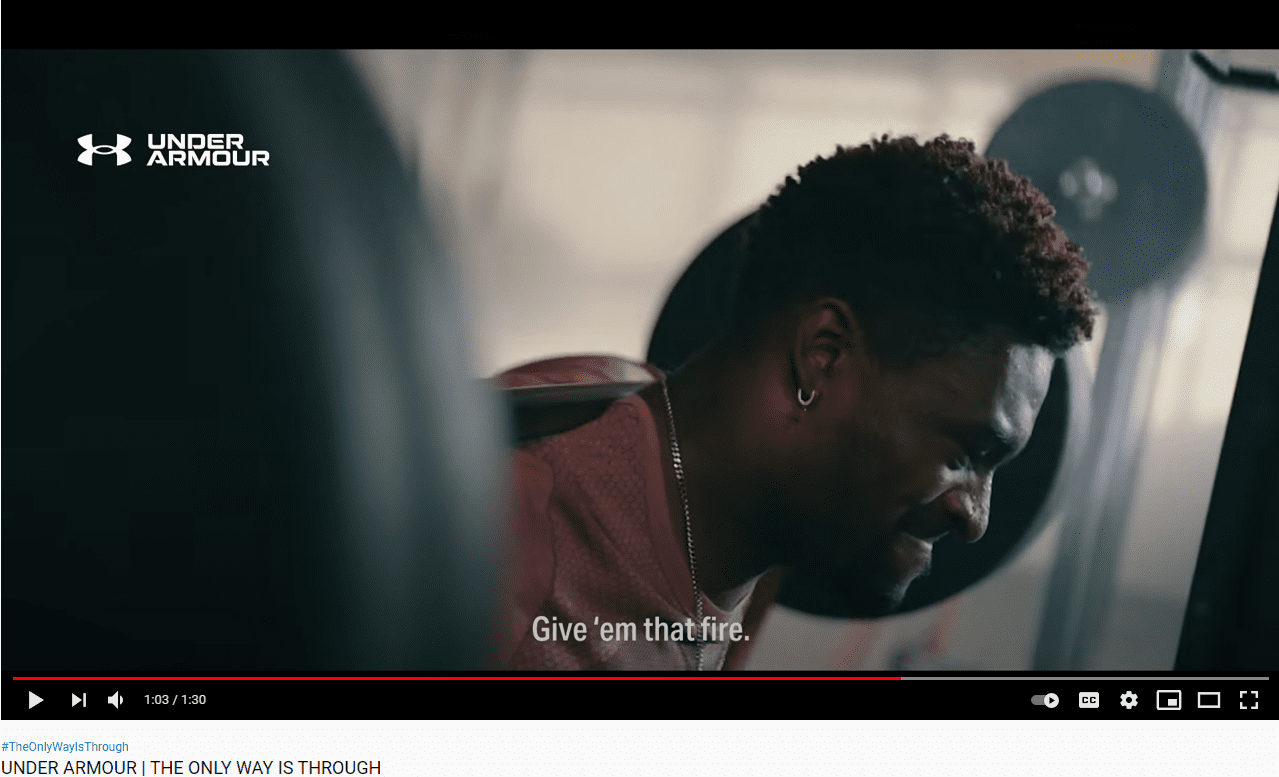 This commercial is aimed at people who understand the value of hard work and are seeking to achieve great things through their physical efforts. It is also a mental trick that allows you to imagine yourself as the protagonist of the story.
However, you may watch great athletes like American swimmer Michael Phelps in the same weary state, with the same color grading and exhaustion sounds.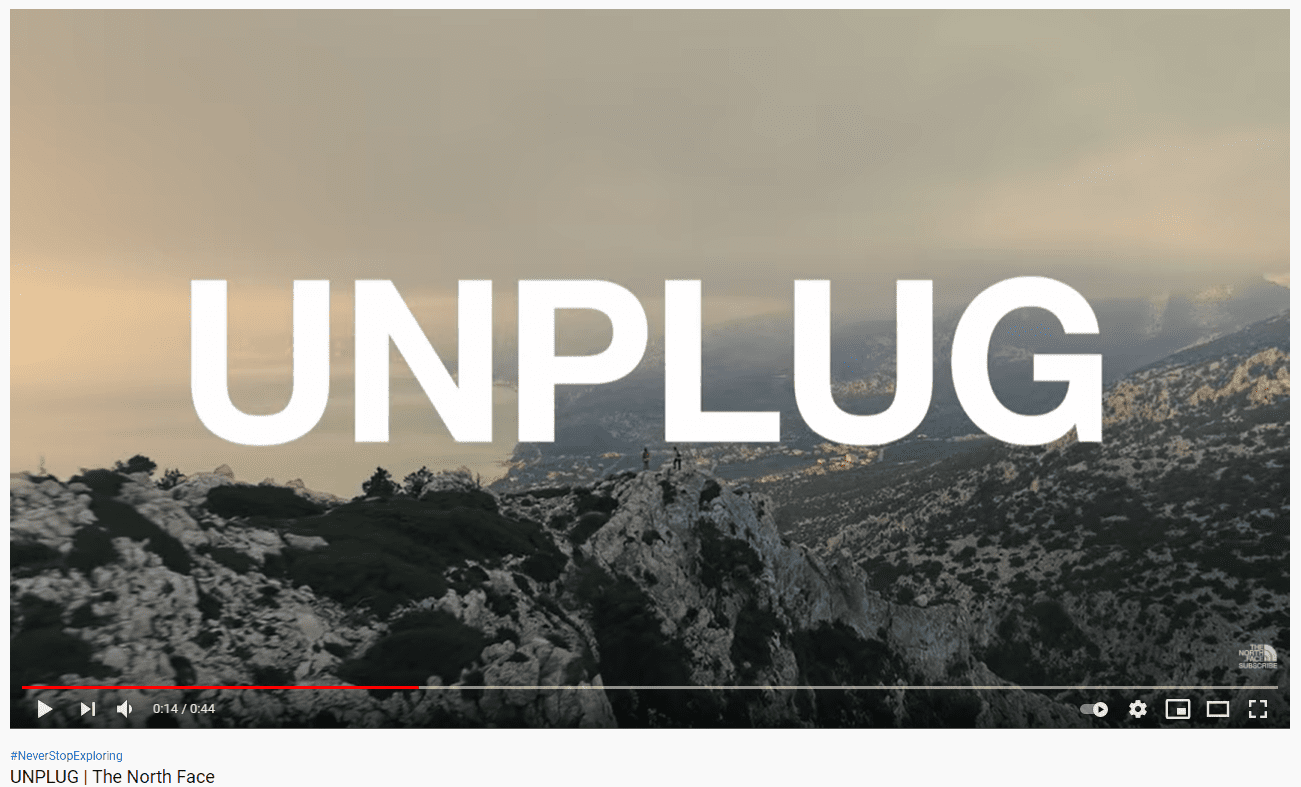 The North Face uses a standard email marketing strategy, focusing on one-off campaigns that advertise new goods and special deals. Nonetheless, they really know how to grab the interest of a viewer that is, to put it bluntly, spoiled for choice when it comes to video entertainment.
What's the key takeaway?
Video remains a top priority for marketers, with overall consumption and investment rising in 2020 and planning on growing in the coming 12 months. Furthermore, 93% of marketers who use video consider it to be an important aspect of their marketing strategy, up from 92% in 2020, This being the greatest percentage of any year since 2015.
Bottom Line
Sports are fun and engaging. This is what people want. Any of the options listed above could be the best sports marketing strategy for your company. However, keep in mind that each brand is unique. So, make sure to tailor your sports marketing strategy to what your company does and how you want to be perceived by sports consumers.
Make your customer the protagonist and narrator of your story. Believe me, everyone loves a good story. And what better way to market your product than with the help of storytelling?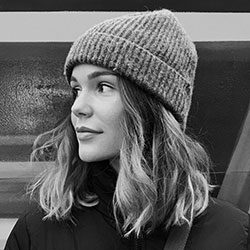 Gabriella is a Digital Content Writer and Marketer with a zeal for all things WordPress. When she's not researching and drafting the upcoming articles, you can find her in the open air exploring the outdoors with her dog.