Well, for starters, this might sound like a lot to take in, and you're probably wondering what even is this. Let me spare you the headache and give a little information about this tech trio that we've got going on.
In this article, we'll talk about what these terms mean, how they can benefit your eCommerce business, we'll compare traditional eCommerce with CRM eCommerce, and last but not least, we'll give you a list of the most comprehensive CRM tools to use in 2021.
Are you ready? Let's begin!
What is CRM software?
Customer relationship management (CRM) is software that manages all of your company's interactions and relationships with prospective clients. A CRM system assists businesses in staying connected to customers, streamlining processes, and increasing profitability. The goal is straightforward: working on improving business relationships to grow your company.
This type of software ensures that every phase of customer engagement is seamless and efficient, resulting in higher total revenues. A CRM system's strongest feature is that it may help practically any organizational unit, from sales and customer support to recruitment, marketing, and corporate development. External relationships can be better managed with good CRM software.
CRM benefits include storing all customer information in one place, recording service concerns, recognizing sales possibilities, and managing marketing campaigns, to name a few. In other words, CRM makes it easier for users to cooperate on multiple processes and enhance productivity because it enables easy access to data. CRM's suitability for enterprises of any size is another major reason in its favor.
What is email marketing?
Any time a company sends an email, it might be deemed as email marketing. Email marketing is a process of advertising goods or services via emails while also trying to develop relationships with potential customers.
Email marketing is used to educate, increase sales, and create a brand community (e.g., newsletter). Modern email marketing has shifted away from mass mailings that are one-size-fits-all and instead rely on consent, differentiation, and customization of each email that turns up in the customer's mailbox.
The two most significant advantages of email marketing are its low cost and ease of use. Email marketing is a cheap way of promoting your company and its products or services when compared to other forms of marketing.
Think of it this way. For example, a restaurant may send an email to customers on their birthdays offering a 50% discount on an entree. This type of personalization assists a business in developing and maintaining a relationship with a customer, which can lead to increased sales and customer loyalty.
What is marketing automation?
In its most generic definition, marketing automation is a set of tools configured to streamline and simplify among the most time-consuming duties of modern marketing. Automation is all about facilitating a business world that is becoming much too challenging, far too quickly. Marketers use this technology to nurture leads, which is often done through integrations with customer relationship management (CRM) and customer data platform (CDP) software.
Many marketing departments automate time-consuming processes like email marketing, social media posting, and even advertising campaigns to save time and create a more personal touch for their clients. Marketing automation technology facilitates these tasks.
Once your campaign is up and running, you can focus on other tasks before analyzing and tweaking your marketing strategy as the results come in. While you focus on expanding your business, an automated marketing plan can save you time and money while driving revenue and ROI.
Now that you know a little more about this tech trio, we can continue diving into more details about our first item on the list: CRM.
How can a CRM system benefit your business?
It's not easy to find clients for your company. And after you find them, you'll face another challenging problem: building and keeping good bonds with them. CRM software assists you in centralizing, optimizing, and streamlining your communication. The more you know about your customers, the stronger your relationships with them will be.
Below we'll present you with a few CRM features that can have a positive impact on your business enabling you to provide high-quality, reliable, and concise customer interactions.
Improved segmentation
CRMs allow you to segment data by categories and criteria, making it simple to create targeted lists. Such segmented lists, when used in sales and marketing, enable you to run specific customer marketing campaigns (as well as account-based marketing campaigns) and analyze your sales process.
When you know who you're talking to, you can customize your offer, strategies, and even your marketing plan! In conclusion, a CRM system helps you understand who is truly interested in what you have to offer and who is still undecided.
For example, Hubspot's CRM allows you to add both contacts and targeted companies to your account. You can segment companies by size, industry, country, and even source (you might have the company in your account from offline sources, or some LinkedIn campaigns).

Improved customer retention
After you've acquired your potential customers, you'll need to work hard to keep them as customers and develop a strong bond with them. A CRM system provides several "customer loyalty" benefits, such as notifying you of appointments or when to send follow-up emails.
However, the true twist here is that CRM can also remind you to contact consumers who haven't been reached in a while and may feel abandoned. To assist you in determining problems and quickly addressing them with your customers, the CRM will provide sentiment analysis, automated ticketing, customer support automation, and user behavior tracking.
For example, in HubSpot, you can define the stages of your sales process, from initial contact to the won or closed deal stage. This is why such tools are very useful, especially in B2B, because they allow you to know how you engage all your leads and prospects, from your first contact, till the deal sign up.
Now, I mentioned leads earlier. But what are the prospects? Simply put, they are your potential buyers. Not every lead will become your prospect.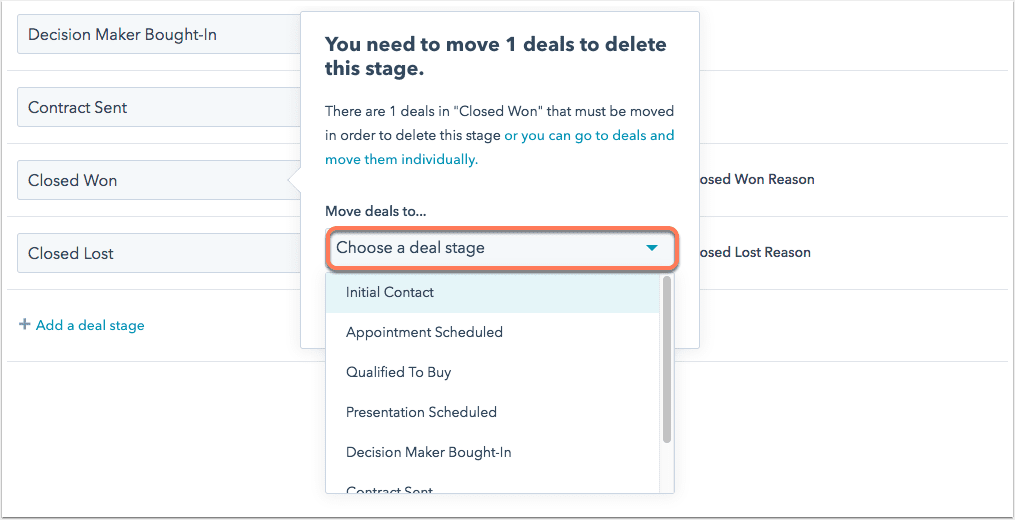 Improved customer collaboration
Conversations, interactions, requests, notes, and contact information are all recorded in your CRM. And if it's cloud-based, it's always up to date, and your colleagues can quickly review the data to make an assessment.
In addition, some CRM platforms have collaboration tools that allow multiple people to work on the same file at the same time or track the progress of a document, such as a sale.
For example, a sales representative may fill in certain fields in a customer's record or write comments on their file after learning more about them. This process ensures that the rest of the team works at their full potential and with the most up-to-date information. Instead of worrying about isolated information, marketing, sales, and customer service work together smoothly.
Improved data protection
When it comes to data privacy the main advantage of CRM software is that it will save you a lot of time and effort, as being GDPR compliant is a full-time job in and of itself, not to mention all of the unpleasant legal ramifications if you violate this privacy law. It's better to be safe than sorry when it comes to GDPR.
A CRM system can help you obtain and document your contacts' consent to store and use their data, send automatic notifications to all new contacts to inform them that you want to store their data, manage your customers' preferences for email communications, and even set up rules for updating personal data for groups of contacts-all at the same time.
Improved visual data showcasing
Once you've invested in a platform, you can take advantage of another CRM perk, the dashboard. You can create a dashboard for anyone in your company who has access to your CRM platform.
Once you've invested in a platform, you can take advantage of another CRM perk, the dashboard. You can create a dashboard for anyone in your company who has access to your CRM platform.
For example, if you are a marketing manager, chances are you're probably interested in email marketing stats, especially click-through rate campaigns. With the help of a CRM platform, you can create a dashboard that shows how many people received a particular email, how many opened it, the click-through rate, and more.
But the real question is: do you need both a CRM platform and marketing automation tools too? Because as well as know it by now, marketing automation tools can help you get those stats as well. So what are you gonna do? Let's find out!
A quick capture: CRM vs. Marketing Automation
According to research from IBM Marketing Cloud, 90% of all digital data was created in just two years, with an upward trend in the future. Businesses, salespeople, and marketers can all benefit from this data in a variety of ways.
This is where customer relationship management (CRM) and marketing automation software come into play. But what are the differences between these two? And which is most beneficial for your business?
As we've seen by now, CRM and marketing automation are like two peas in a pod. Similar, to say the least. However, you can't swap one for the other because they're not the same thing. As a matter of fact, they work best when combined.
That being said, you can only align your sales, marketing, and customer service teams to deliver outstanding customer experiences if you use the right technologies together. If you're unsure how to go about this, just keep on reading.
Think about who you want to reach and what message you want to convey to better understand the differences between a CRM and a marketing automation system.
When most people think of marketing automation, they envision it as a tool to streamline, automate, and track marketing activities throughout the customer experience. This can include anything in a marketing nurturing campaign, such as emails, landing pages, forms, gates, and so on.
On the other hand, when most people think of a CRM, they probably think of a way to automate their sales and manage all of their company's interactions with current and potential customers after a contact enters the sales funnel. It's a way to develop and manage customer relationships. It might be pretty obvious from its name.
Each of these two systems is tailored to the needs of a particular business in a way that it's easy to communicate with contacts at all stages of the funnel. Whether you're a marketer looking to maximize efforts or a sales representative looking to increase customer satisfaction and close more deals, knowing which tool to use and when is crucial.
Crunch time: what's it gonna be?
Let me spare you the headache and present you with a diagram showcasing exactly what these two systems do. 👇

One main difference between the two…
…is who they are intended to serve. CRM software is primarily focused on sales, while marketing automation software is focused on marketing.
And because we've talked about the benefits of CRM a little earlier, it's time we discuss some perks of marketing automation.
Benefits of marketing automation
Efficient Marketing Campaigns
Businesses can now more easily identify their web visitors by automating their marketing campaigns to convert unknown prospects into known leads. Once they've determined who they're marketing to, they can segment those leads based on behaviors, demographics, and other characteristics to create customized and automated lead-nurturing campaigns.
Preserve Resources and Develop Your Creativity
In general, marketing automation software saves time, money, and creativity. By doing so, marketers can focus their efforts on developing creative and compelling content and campaigns. When you're not busy keeping the lights on all day, innovative marketers can use their imaginations to think outside the box.
Get Analytical Results About Your Campaigns
When a campaign is complete, the system generates analytics that shows how successful the campaign was. Marketing automation software helps nurture leads and prepares them for your sales team. Companies typically start tracking interactions with a CRM tool once the client has reached the bottom of the funnel and become a qualified sales lead.
How do you know it's time to use a marketing automation tool?
You might be experiencing one or more of the following things:
You literally have your hands full. Your customer list is way too long for you to be able to manage it manually.
Do you have thousands of email addresses in your contact list? If so, how do you deal with them? Marketing automation software ensures that each contact goes through the appropriate stages of your marketing funnel, resulting in a good lead for your sales team. Now, just be careful if you you're doing cold emailing. There are some guidelines you should follow when doing this. Here's how to do cold email right based on statistics.
You have great content but no way of getting it in front of your target audience.
Do you have a fantastic blog or innovative research you want to show to potential clients? Marketing automation software makes it easier to get your content in front of the right people at the right time.
Now, as a way of comparing the two systems, let's see some reasons as to why you would need CRM software.
How do you know it's time to use CRM?
You might be getting negative feedback from customers.
Customers have expressed dissatisfaction with your sales and customer service representatives. Poor customer service can be fatal to a business. CRM software can help you reach out to dissatisfied customers and resolve their issues.
Your lead data tracking system has outlived its usefulness.
Lead tracking is about finding out where your leads are coming from and what they are interested in. Therefore, using lead monitoring data allows you to pinpoint sales and increase the likelihood of conversion.
If you have too many leads to manage using a spreadsheet, it's time to invest in a CRM program to keep track of your customers' information.
Your customers feel like they are stuck in a maze.
When your customers are being sent through numerous departments on their journey, it's easy to lose sight of them. CRM software can help you find them and improve the customer experience.
Based on this information we've given you so far, it's safe to say that choosing between CRM and a marketing automation tool all comes down to where your customers are in the funnel.
Companies can synchronize information in both directions so that their marketing team knows what's going on in sales, and their sales and account management teams are aware of the marketing history of each prospect or customer.
Furthermore, I'll provide you with a few tools from both 'teams' so you'll have them within stone's throw.
Top-notch CRM and marketing automation tools to use in 2021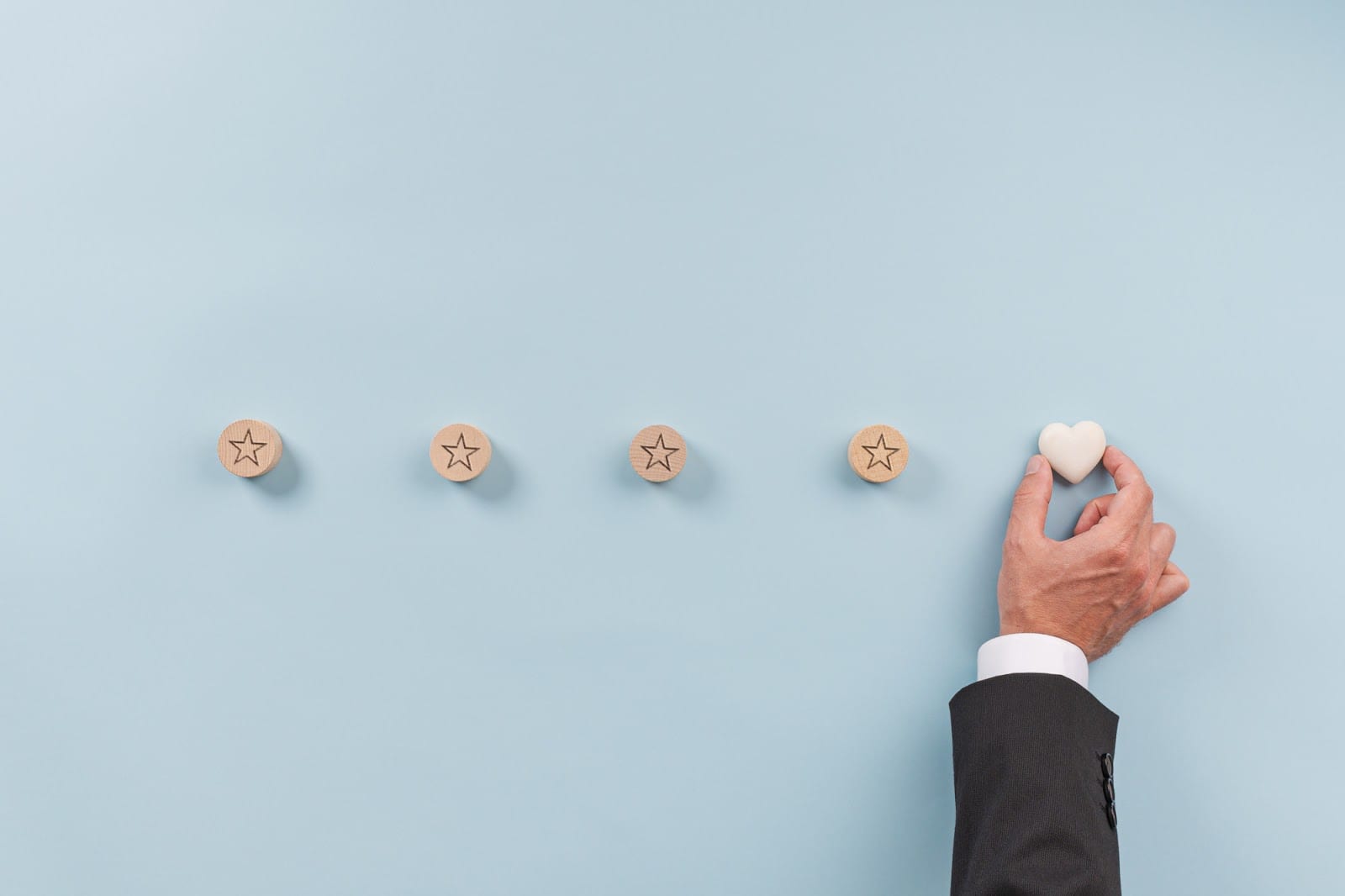 CRM:
When it comes to small business benefits, Pipedrive tops the list. For a small fee, the software offers complex features like website creation and detailed reporting.
The platform focuses on managing sales processes and allows you to scale your business to its greatest potential. The simple program allows you to focus on your business and not the software.
Pros:
It keeps track of emails within the software, making them easier to find.
Leads are simple to use and track.
Some of the best software for basic sales management.
Cons:
Because this is a basic CRM, it is not recommended for larger or more complex enterprises.
Not the most adaptable software available.
Report tracking can be time-consuming and tiresome.
Pipedrive allows you to customize your reports. Metrics can be used to compare a company's performance against its goals. Built-in AI streamlines mundane activities so you can focus on your customers.
It also provides blogs and improves your knowledge of the program and general guidance on sales, business scaling, management, and employee motivation.
HubSpot is our favorite free CRM solution because it combines marketing, sales, and customer support functions in one place, and users can manage up to a million contacts without worrying about time limits or expiration dates.
Pros:
Provides a marketing automation service.
Email inboxes are integrated with the software.
It is compatible with a wide range of systems for integration.
Cons:
Depending on the complexity of your customer service requirements, customization may be necessary.
Additional features are available for a fee.
With HubSpot, users can get detailed reports on their productivity, individual performance, and sales activities. The reporting dashboard holds all this information for you. You can't go wrong with it because it can customize your process to benefit your business.
Salesforce serves medium and large enterprises. With Salesforce's cloud-based platform, you can stay connected to your business no matter where you are and focus on your customers.
Pros:
It's a cloud-based solution that you can access from anywhere.
Beyond CRM, it covers a wide range of business needs.
Fully customized to meet the needs of your business
Cons:
Since many features are paid for, the cost of a monthly subscription can add up quickly.
A lot of personalization can be difficult, resulting in additional training and costs.
Salesforce is adaptable, with a top-notch tech support team that can customize functionality to fit your requirements. Even without the assistance of their developers, you may produce customized reports.
Marketing Automation:
B2B companies can use Marketo's marketing automation package to find their target audience, develop automated interaction channels with them, and get them accustomed to the products and services they offer. Landing page builders, customized marketing, social media integration, effective forms, and the ability to track user activity are all available to businesses.
Pros:
One of the greatest lead scoring software packages on the market.
Workflows provide a lot of versatility, with a lot of functionality and visual drag-and-drop pieces.
Cons:
Customer service is slow and not always helpful, which is inconvenient and causes significant delays in campaign delivery.
There is a significant learning curve required to master the software.
Drip is an email marketing platform with a powerful marketing automation suite that includes tools to automatically create workflows. Users are charged by the number of contacts they have and can create an infinite number of email marketing campaigns, email newsletters, workflows, and email conversations.
Pros:
Integrate easily with a range of shopping cart providers, e-commerce platforms, popular lead generation tools, and marketing programs.
Create effective marketing funnels, email campaigns, and one-time email blasts with automation services.
Basic and Pro subscriptions offer great value for money.
Cons:
Customizing email templates requires knowledge of HTML, otherwise, you will have to work with the same basic templates.
The lack of important details in feedback reports makes it impossible to track user behavior.
SendinBlue is an email marketing platform with marketing automation capabilities. SendinBlue focuses on email, SMS, and IP marketing specialties, unlike other marketing platforms that offer multichannel marketing capabilities.
Pros:
Money value is achieved through cost-effective pricing.
Even free accounts include advanced features like customization.
There are easy integration options with various e-commerce systems and web hosting services.
Cons:
Customers need to use other platforms to access additional marketing channels like social media.
The interface is a bit buggy, and there is a risk of data loss if campaigns are not saved frequently.
Take-home message
You have definitely outdone yourself in getting this far. In summary, choosing a system that gives you everything you need depends only on your business and your volume of customers.
Combining CRM with marketing automation is important and necessary for most businesses. For marketing to manage digital campaigns and prioritize leads, you need marketing automation, and CRM helps sales handle those leads and opportunities.
Even if you choose a company that offers both, you will almost certainly need to choose different platforms.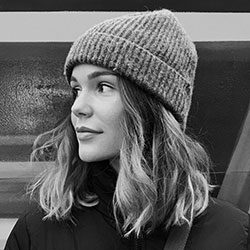 Gabriella is a Digital Content Writer and Marketer with a zeal for all things WordPress. When she's not researching and drafting the upcoming articles, you can find her in the open air exploring the outdoors with her dog.