The moment has finally come! Your online course is up and running! There's just one tiny problem: no one knows about it. And the "build it and they'll come" approach doesn't work. So what are you going to do about it?
Online courses allow you to share your knowledge with the world while earning a buck or two. However, many content creators are unsure where to begin or how to market their online course once it has been created.
The truth is, it's not as complicated as it appears, especially if you have the right tools and understand the best practices for marketing online courses. This guide will show you how to market your online course and increase sales in the coming year and beyond.
So, shall we get started?
Why would you need to market your online courses?
Well, in short, if you don't promote your online course, you've basically created it for nothing. Like any other service, your course cannot sell itself. You need to get behind the scenes and do the work yourself. The thing is, people prefer to learn from respected professionals. You know, people they have heard of before.
Despite this, spreading the word about online learning can be challenging, given the widespread perception that taking online courses is a simple way to earn "passive" income. Therefore, if you want your course to become a dependable source of income, your online course marketing strategy must be effective.
Of course, even the best advertising in the world won't be able to disguise a defective product. So your course must provide the outcomes you guarantee and an enjoyable learning environment.
So long as you've got a quality online course ready to go, let's get it out there!
How to market your online course BEFORE it's published
So assume you have your course, but it's not yet visible to the naked eye. This can mean only one thing: you have no audience. Am I right? So how do you market your product if you have no audience?
To begin, here are a few things to do before you go live with your course:
Develop a reputation for being a thought leader and industry authority.
Build some renown and authority around your name before promoting your online course by doing the following:
Make a list of your achievements. For example, have you received any honors? Have you obtained degrees or certifications? Have you done your research? Have you started a business? Compile a list of all your accomplishments and publicize it in prominent places (e.g., landing pages, homepage, LinkedIn profile).
Read as much as possible and create as much content as possible. Even if you have prior experience in a particular field, keep your knowledge up to date. Consume content created by others in your area to fill knowledge gaps and better understand your competition. Then, develop content related to your course offering. Finally, publish it on your website or in other publications—anything you can do to increase your authorship on the web will help you establish yourself as an authority in your field.
Create the avatar of your ideal customer.
Before putting any of the strategies listed in this article into practice, it is crucial to take this initial step. A clear picture of your ideal student will make it easier for you to create marketing messages that speak to their needs, wants, and frustrations.
Your ideal student avatar essentially portrays the ideal student for your course. Therefore, your ideal student should be described in at least one paragraph, and you should keep them in mind as you apply the marketing techniques listed in this manual.
While you may not have the same arsenal of resources developed for multiple personas, start with one and build from there. Not sure what type of content or channels to begin with?
Ask yourself the following: Who is your ideal customer like? What kind of content do they enjoy? Where do they hang out online? Where do they turn for solutions to their problems?
Decide on your unique value proposition.
What makes you stand out from your competitors? Why should people get your course? Research some of the existing online courses related to your topic to get a good idea of what you cover in your courses and how they are delivered. The objective is to decide how you will set your course apart from the competition. What aspects of your subject will you cover that your rivals didn't? What unique benefits can you offer that the other courses do not?
Decide on your distinct value proposition and mention it in your marketing messages and on the course sales page. A solid response is also helpful when someone asks, "how is your course different from XYZ?"
Poll your audience before designing your course.
This step is crucial because it ensures you develop an online course people want to enroll in. First, send out a survey to your social media peers to find out what subjects they are most interested in learning about if you have one (whether from a blog, podcast, email list, social media account, etc.). Then, consider what they would like instead of building a course based on your desires.
The demand for your course topic can be verified before you commit any resources to its creation by involving your audience in the course creation process. This is another excellent way to create excitement before releasing your course.
Create a captivating course title based on keyword research.
Consider for a second that you are looking for information on your subject. What search terms or keywords will you use to locate the needed data? For example, you would probably type in the keywords "how to design logos using Photoshop" or a phrase similar to that if you wanted to learn how to create logos in Adobe Photoshop, for instance.
Find the most popular keywords associated with your course topic using a tool like BuzzSumo or Google's Keyword Planner, and include those keywords in your course title. This will assist in positioning your course as precisely what prospective student is looking for when they conduct an online search for your subject.
How to market your online course AFTER it's published
Leverage the power of content marketing.
Okay, so assume your online course is up and kicking, visible to the people. What do you do now? This first strategy is all about creating helpful content for your target audience. This could include videos, blogs, or valuable resources and guides. Content marketing aims to generate targeted content for your specific audience while increasing brand awareness and engagement.
You could, for example, start a blog. Starting a blog is an excellent way to generate helpful content for your target audience. Giving away free information may seem counterintuitive, but it will build trust with your audience and keep them coming back for more. In terms of marketing, loyal readers are more likely to express interest in your online courses in the future.
Also, keep in mind that whether you're writing blogs, helpful guides, or training courses, you should tailor your content to address the specific challenges of your niche.
Here are a few components of a successful content marketing strategy:
Search Engine Optimization (SEO);
Blogging;
Videos;
Social media distribution;
Webinars and podcasts.
Create and optimize your online course website's pages.
Create a website with optimized pages as the first step in your online course marketing strategy. This is how you will drive traffic to your online course. But first things first, you need to have a KILLER landing page.
Like the one from Fizzle: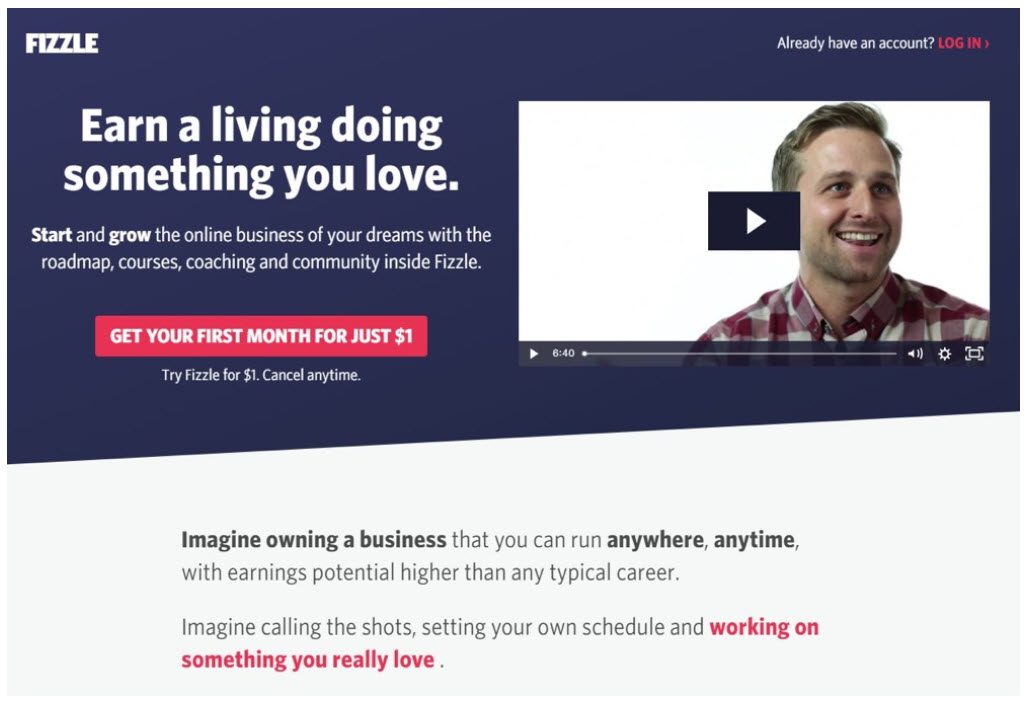 One sentence at a time, this landing page will persuade the reader of the value your course provides. This landing page will be optimized for clicks, with the primary goal of hooking the audience until they reach the Call-To-Action button and swipe their card.
Also, remember to have a catchy headline. A catchy headline emphasizes the results they can expect from this course. The headline on Fizzle. co, for example, is "Earn a living doing something you love." Isn't it appealing?
Your website should be able to establish your authority if you want to market and sell online courses. Your homepage should include a photograph of yourself for this purpose. It should also have reviews and testimonials from previous students enrolled in your course. It would help if you had positive reviews highlighting your expertise and why people should consider you as their course instructor.
Keep the information on your landing page brief, simple, and powerful enough to convey your message.
Here's what you'll need to include:
Landing page: We've already tackled this. A landing page is where you will list all of your courses, along with their short descriptions. Each course should have its own page (product page) with detailed information.
Product page: As previously stated, product pages are essential. Because your course is your product, you'll need to create product pages for each online course you offer.
About page: On the about page, explain how you can help your audience solve their problems and achieve their goals. Don't brag about your abilities and accomplishments. Instead, be compassionate and make your audience feel valued. Be as subtle as possible in your marketing.
Contact page: If you want people to ask you questions about your course, you'll need to provide multiple touchpoints for them. As a result, you must create a "contact us" page that includes a contact form, a phone number, and an email address.
Use lead magnets to generate more leads for your course.
A lead magnet is anything of value that entices prospects to provide their contact information in exchange for it. A lead magnet is typically an eBook, white paper, software, or another resource your target audience will find helpful.
With lead magnets, you'll need to capture prospects' attention and entice them to join your email list. Then, you can send them emails about your online course after they've subscribed. The best lead magnets are designed with your target audience in mind. They are straightforward, specific, and provide value to prospects. For example, you could create a free mini-course to distribute in exchange for email addresses. This can be used as a lead magnet.
You'll need to determine precisely what your prospects want for your lead magnet. What issues do they hope to resolve? Remember that different audiences will have different problems. So make sure to create multiple lead magnets for each audience segment.
Nurture those leads with email marketing.
Once you've generated student leads and entered them into your CRM, you can start implementing email automation to engage and nurture those leads until they convert. You can use whatever email automation tool you prefer, such as Mailchimp or Active Campaign.
You'll need to create relevant content for whatever lead magnet you use. The content of your emails is critical to getting them opened and read. If a visitor joins your email list due to a webinar lead magnet, you'll need to create relevant and engaging content for them. The same is true for other lead magnets.
For example, if an email subscriber downloaded your free mini-course via your lead magnet, you can follow up with an email encouraging them to purchase your entire course.
Similarly, using email automation, you can send emails to subscribers who purchased your course and ask for feedback after a set period. For example, if your course is expected to take one month to complete, you can send emails to subscribers who purchased your course after a month to request reviews, testimonials, and feedback.
Start publishing eBooks
An eBook is one of the best ways to provide value to your audience while also solving a problem. It can be anywhere from one to one hundred pages long, with 40-50 pages ideal.
So you're probably wondering how you can promote your WordPress online course using eBooks.
So, here's what you need to do:
Choose a subject for your eBook. This should be the primary issue you address in the online course.
Conduct audience research to determine what language they prefer to communicate in, and then use that to write the book.
Create an outline for your eBook and list all of the elements. You want to touch on the most critical aspect of your online course, but you don't want to give everything away. Instead, leave them wanting more so they will purchase the course from you, and this eBook serves as an additional convincing point.
Promote your course at the end of the eBook. Explain to your audience why they should buy the course right away, using problem statements, numbers, and income figures to back it up.
For starters, you could use eBook Store.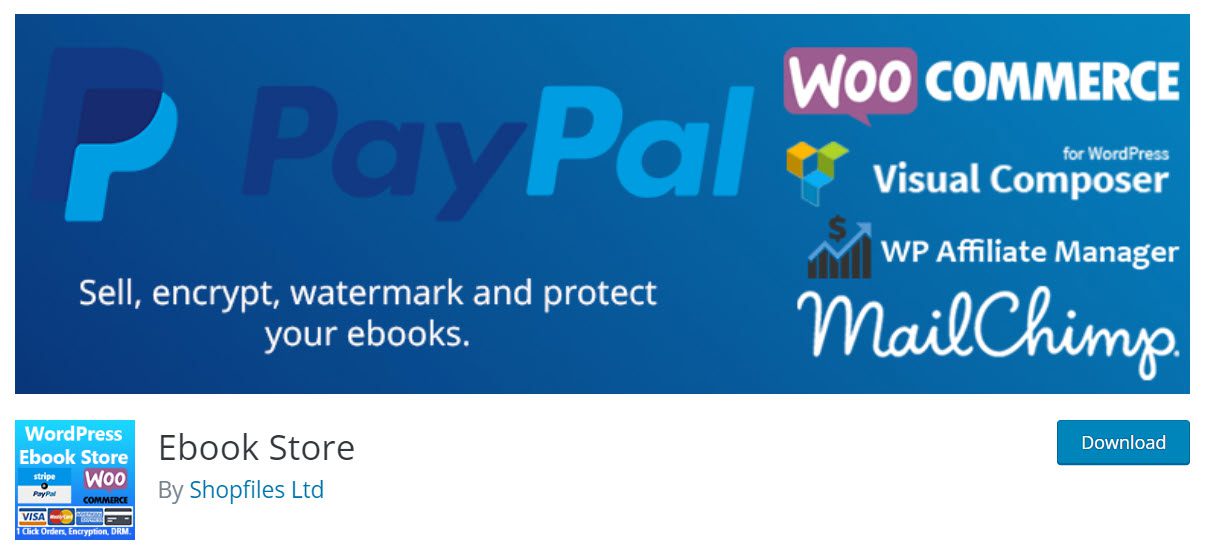 Ebook store is a great plugin that allows visitors to your website to access your eBook with a single click. You can either allow them to download it here or email it to them. To sell your eBook on WooCommerce, you can add a watermark and encrypt it. It's one of the best ways to sell your eBook and promote your course, with multiple payment methods and customizable checkout templates.
Dive into social proof.
A buyer's decision-making process can be heavily influenced by social proof. Few people are comfortable being the first to buy a product or service. They want to know if other people have purchased your course and had a positive experience. That is why testimonials and reviews are so important. Include a few positive testimonials from previous students on your course sales page. If no one has taken your course yet, offer it to a few people for free in exchange for a testimonial.
Here are a couple of client testimonials plugins you can use: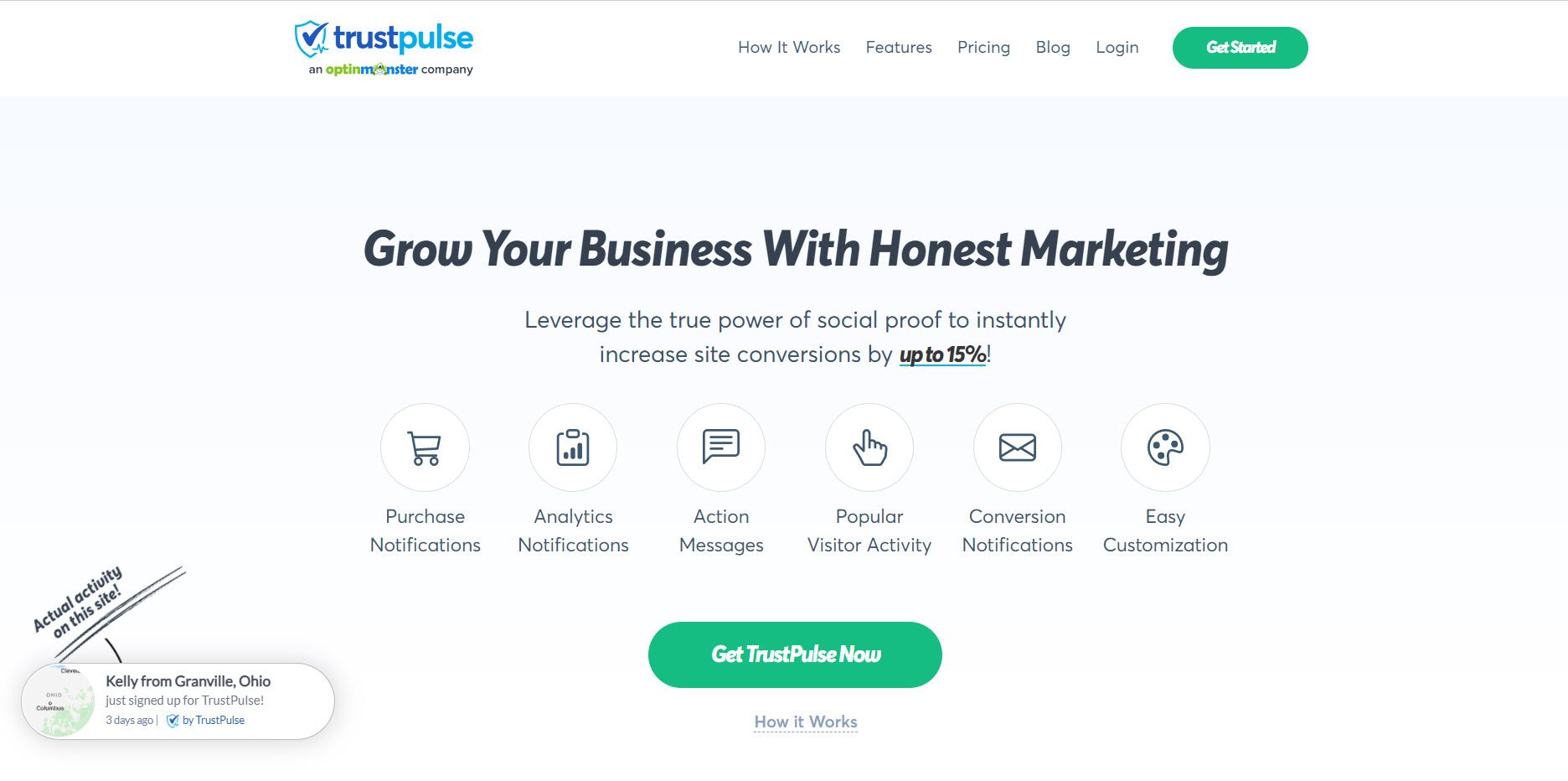 You can use TrustPulse to display a live feed of recent activity on your site, including course signups. This can persuade prospective customers that your course is worthwhile to purchase. You can also use TrustPulse to create a sense of urgency.
For example, if you haven't yet launched, you can show how many people have signed up for your waitlist or visited your sales page. For courses with limited availability, you can display how many people signed up or joined the waitlist in a given period. By showing the popularity and demand for your course, you remind website visitors not to wait if they are interested in purchasing.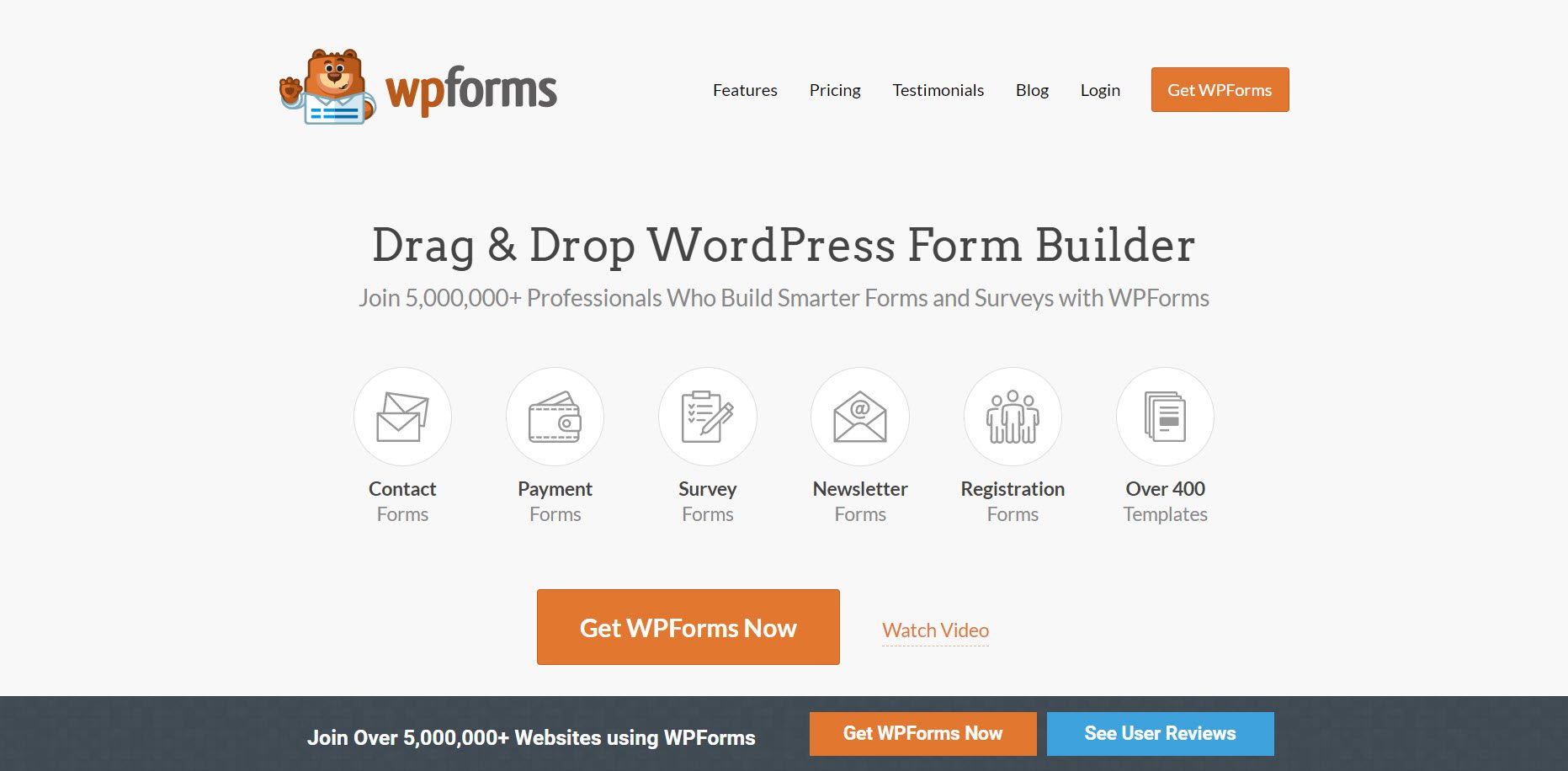 Using the WPForms plugin, you can easily collect customer reviews and display them on your website. WPForms is the most user-friendly WordPress form plugin, allowing you to easily and quickly create simple to advanced forms. It includes many pre-designed form templates to help you quickly create the required forms. WPForms forms load extremely quickly and are SEO-friendly.
Form creation is simplified thanks to the drag-and-drop builder. The best part is that it can be integrated with various tools such as email marketing tools, payment processors, web apps, and other useful add-ons.
Over to You
Now that you've learned how to market your online course both before and after it's published, it's time to put what you've learned into action. However, remember that each marketing tactic listed above takes time to implement and test.
Rather than attempting to implement them all at once, commit to implementing a few at a time and measuring the results before implementing more. Determine which ones are most effective for your course topic and target audience, and then double down on those.
Happy selling!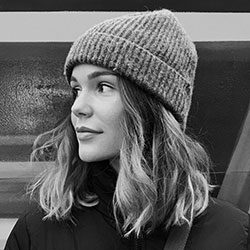 Gabriella is a Digital Content Writer and Marketer with a zeal for all things WordPress. When she's not researching and drafting the upcoming articles, you can find her in the open air exploring the outdoors with her dog.