We know that for any online store owner, it is important to have a lot of sales in order to have a business as sustainable as possible. That's why in this article, we will present the top 10 useful plugins for your WordPress store made with the help of WooCommerce and sales.
For starters, you should know that Woocommerce is a very good and flexible open-source solution for websites built in WordPress, and it's a plugin that helps you create and sell products on your website.
Whether your online store sells clothes, auto parts, or electrical equipment, Woocommerce is the ideal solution to develop an eCommerce store.
With the help of Woocommerce, you can sell both physical products and digital products such as ebooks, courses, memberships, and many others. Thus you can very easily configure the attributes of the products you sell.
Among these attributes, we list the following: colors, weight, sizes, dimensions and many others.
To have more control over your online store and to make it more efficient, here are some free add-ons that you can use very easily.
1. Order export for WooCommerce
This is a very useful plugin because it allows you to easily export all the data from your online store in CSV/XLS/XLSX format.
Some elements to take into account when it comes to this plugin are:
– it has a very simple and easy-to-use interface
– you can sort which columns to download
– you can have filters per orders
– download all data from WooCommerce with a single click
So, with this plugin you can export all your necessary data from your Woocommerce Store.
2. Yoast SEO – Top plugin for website optimization
Nowadays, we cannot talk about a performing online store without this SEO plugin.
It helps the best with On Page optimization of WooCommerce elements such as – titles and product descriptions, image optimization, page content optimization, optimization of internal/external links, but also many other features.
Thus, if we install and use this plugin, you can optimize the products/categories as best as possible from an SEO point of view in order to rank the pages as high as possible in Google search. So your eCommerce store will be very well optimized for Google.
3. Checkout field editor plugin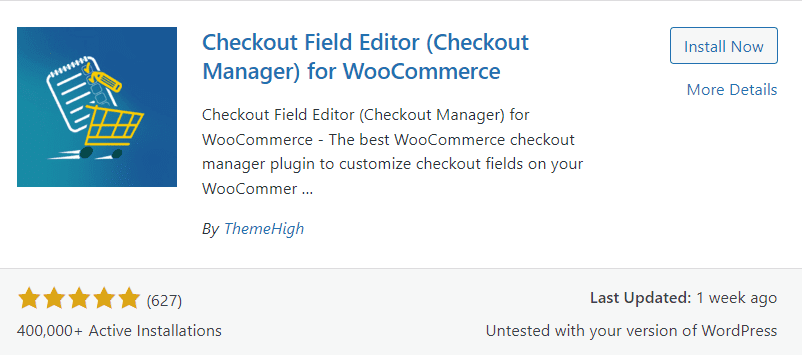 If you want to customize your WooCommerce online store as much as possible, then this plugin is ideal because it gives you the chance to customize the fields on the checkout page so that your online shop can provide a very good user experience for the users.
This plugin gives you the chance to add new fields, edit the current ones and even delete them, but you can also change their display order on the page.
The user interface is very easy to use, practical and a drag & drop editor is available. Take a look below: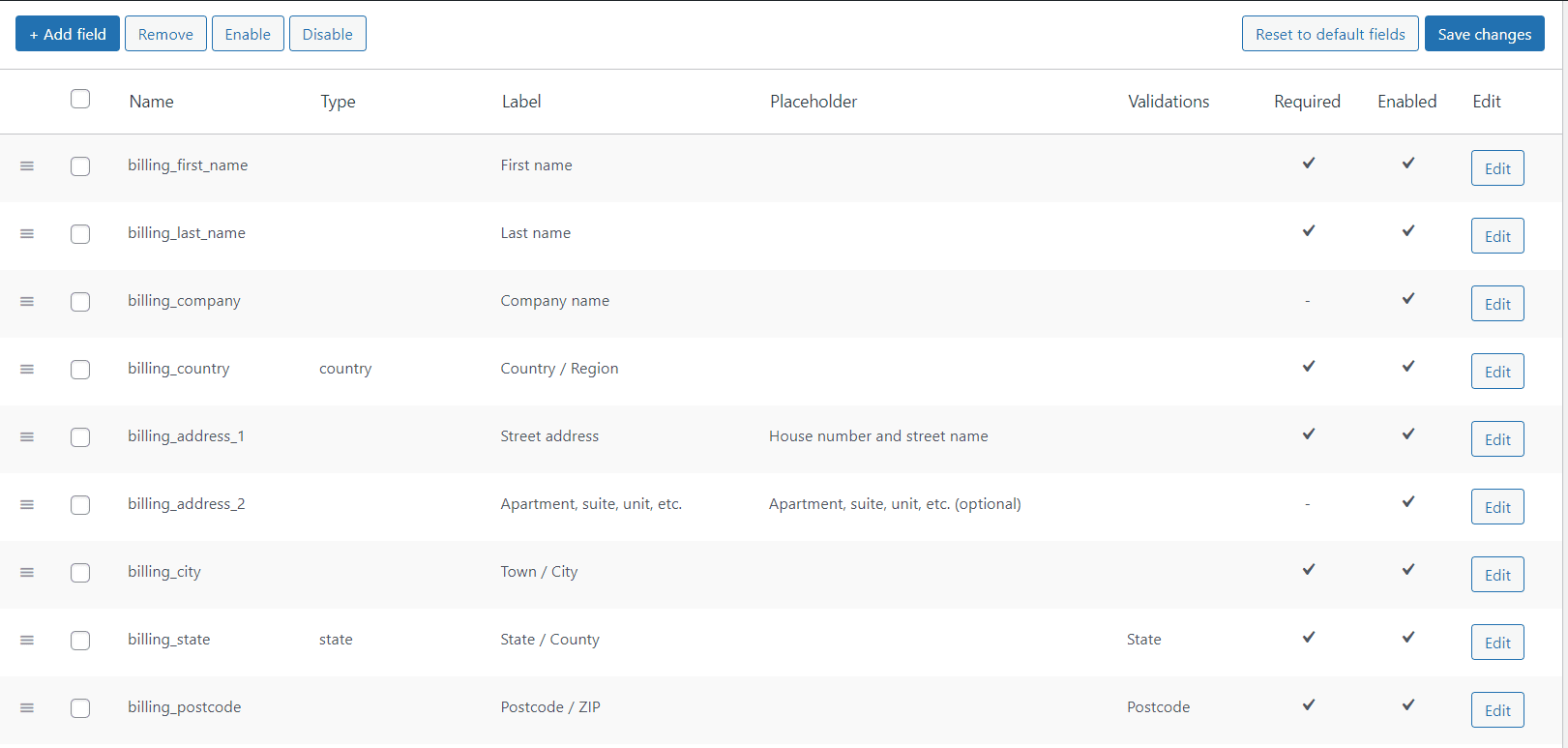 4. WooCommerce Currency Switcher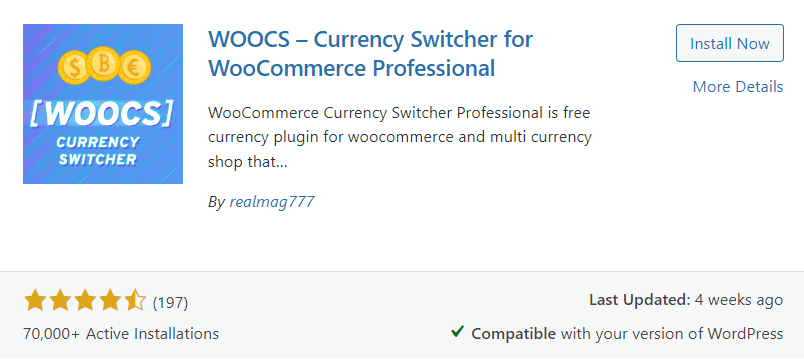 If you want your online store to display prices in various currencies, then this plugin is ideal. The free version allows you to use two currencies simultaneously.
This scenario is ideal if you sell in several countries and want to display the price in your client's currency.
In addition to this, you can display the country's flag depending on the chosen currency.
You should know that the exchange rates are taken directly from Yahoo Finance – so they are very accurate and reliable.

5. Sample Variants for WooCommerce
This plugin is ideal for online stores that have products with several variations. With its help, you can customize your products as best as possible, offering at the same time a professional look.
You can add more colors, sizes, and weights for your products. With the free version of this plugin you can create sizes, brands, images, and colors – which you can manage very easily.
6. WOO – Product filter for WooCommerce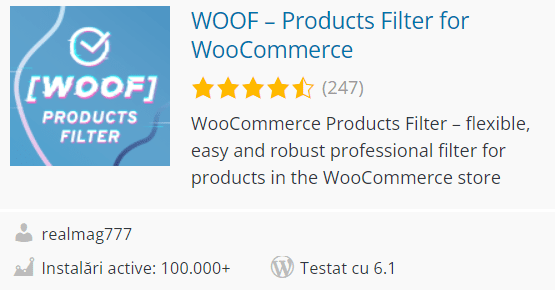 This is a useful plugin when you want the users of your online store to have the chance to filter the products after certain parameters. You can add this plugin to create filter options such as categories, assigned, product tags, and many others.
If you decide to use this plugin, your online store will be able to offer the best user experience for users and increase the conversion rate because there will be fewer points of friction and the customers can easily find the right products.
This plugin gives you the chance to place filters and use both widgets and shortcodes. And besides that, you can choose radio buttons, dropdown menus, or even checkboxes when displaying filters.

7. YITH WooCommerce Zoom Magnifier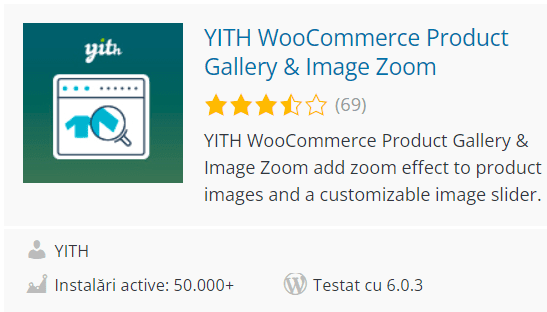 Provide the best possible user experience for your users with the help of this plugin. It offers them the chance to zoom in on the pictures and to see the details of the products as well as possible.
Many online stores use this plugin to make the user experience as pleasant as possible. Studies show that the conversion rate increases when users look more closely at product pictures.
Here's what you can do with this plugin:
The images become larger when you hover over them with the mouse.
You can customize the zoom areas very well.
You can also activate/deactivate zoom on mobile.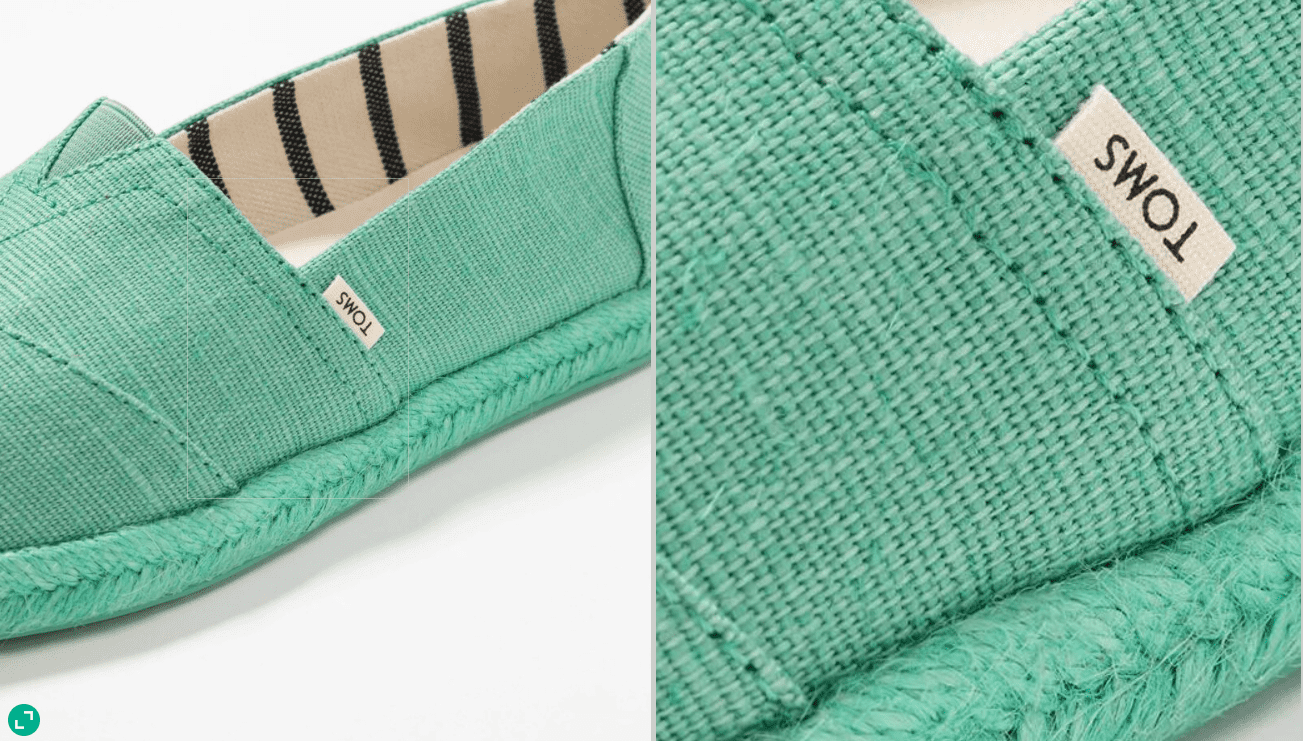 8. Discount rules for WooCommerce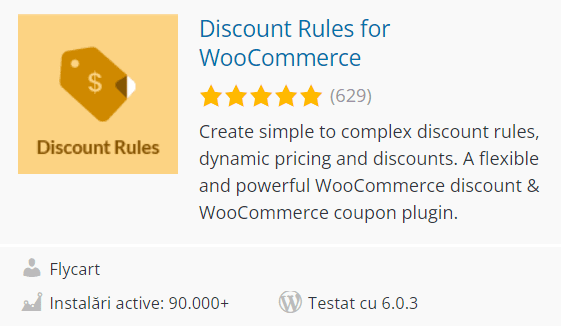 With the help of this plugin you can quickly develop discounts, but also dynamic prices, discounts on a fixed basis or percentage, and also on products.
Thus, your online store can be much more flexible when it comes to orders. You can thus set various discounts according to your needs.
After you have configured the rules, you can see in your online store how it is applied according to its settings.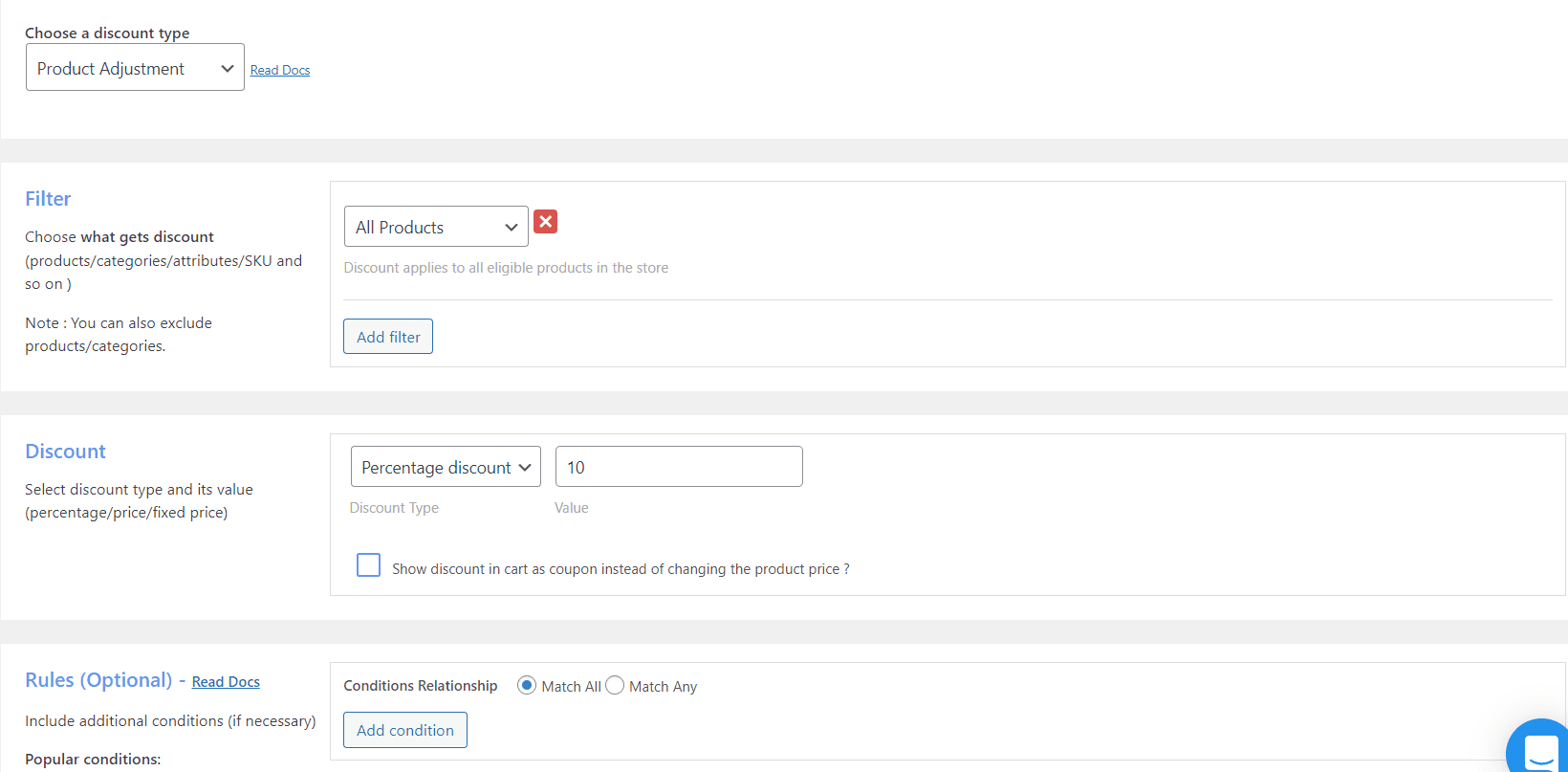 9. Customizer for WooCommerce
This plugin gives you the chance to add various personalized elements to your online store. You can easily customize the texts on the buttons, labels without having to write PHP code. In practice, you can easily edit your online store without knowing how to code.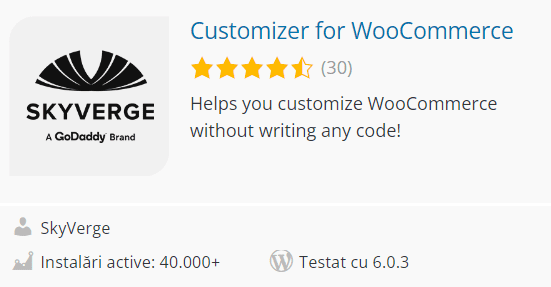 Some simple elements that you can customize are – the number of products to be displayed on the page, the text on the login page, and the texts in the "Add to cart" button.
Thus you can offer a very pleasant user experience for potential customers of your store.
10. PDF Invoices & Packing Slips for WooCommerce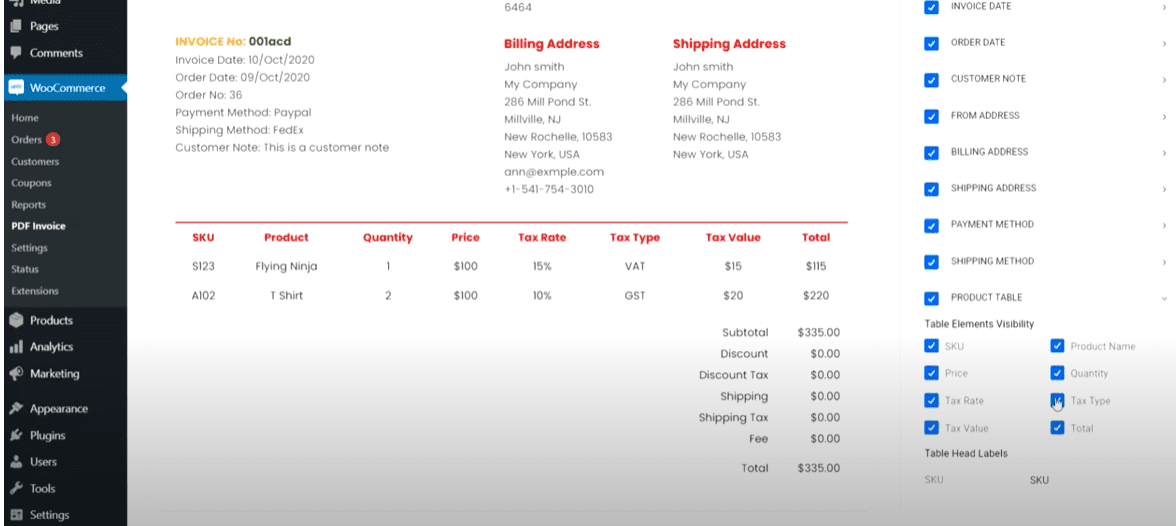 What would an online store made in WordPress be without this plugin? It adds a PDF invoice in the order confirmation email so that customers receive the invoice automatically by email.
By default, this plugin creates a basic template, but you can modify it as you wish. In addition, in the WooCommerce dashboard, you can download and print invoices and packing slips for orders received.
This way, you will have a better organization of your online store and reduce errors.
Final thoughts
Now that you have found out which are the most useful free WooCommerce add-ons, we invite you to install them and use them according to your needs to increase the sales of your online store.
If you liked this article then feel free to read more content about WooCommerce on our blog.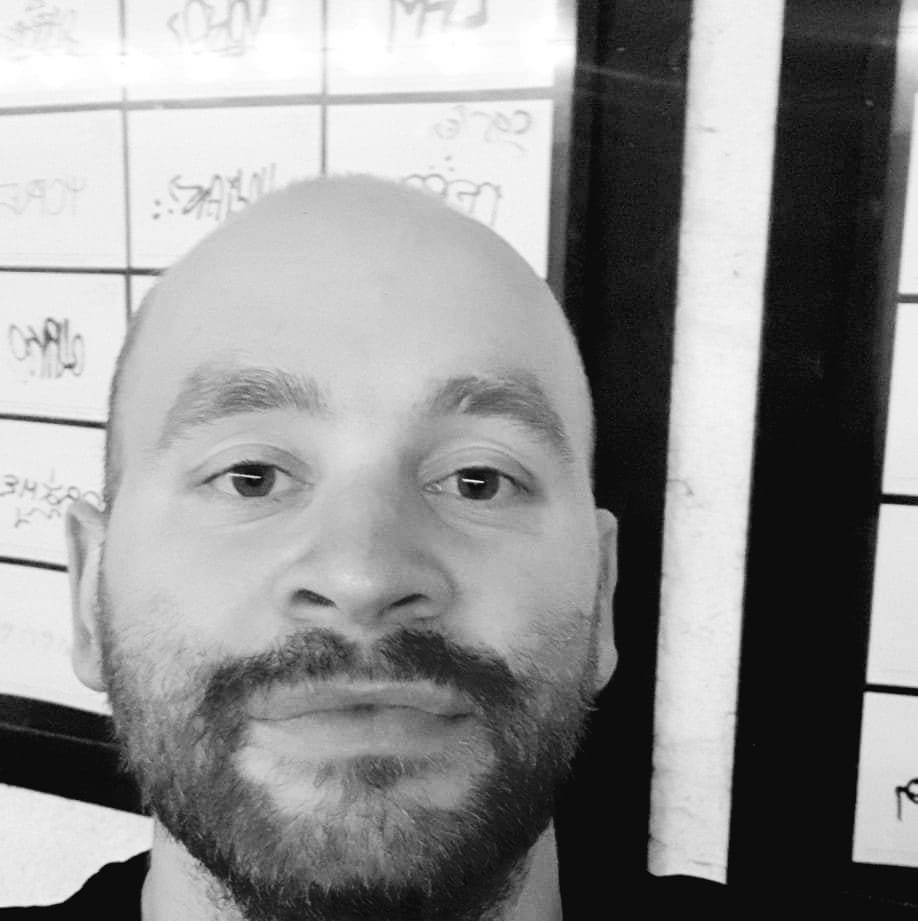 Flavius is an online marketing specialist with experience in the digital field. He is passionate about everything that means the online world, sports, but also crypto.